RUBEN RADA´s LIFE ACHIEVEMENT AWARD
A few months back, I was thrilled to read the news about Uruguayan musician RUBEN RADA being honored with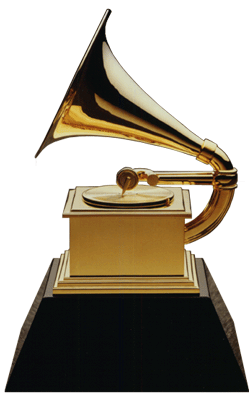 a Life Achievement Award. Uruguay is a small country and, though it has produced many remarkable musicians over the years, this is the first time that I recall that such a huge honor is being bestowed on a musician who is living and working in Uruguay (Jorge Drexler won an Oscar, but he had been living in Spain for a while before that), and moreover, on a musician who is part of the best tradition of popular Uruguayan music.
Rada´s track record includes having been part of legendary Uruguayan band OPA, alongside the Fattoruso brothers (local jazz & Candombe masters Hugo and Osvaldo) for their second recording, "MAGIC TIME." Throughout his extended career, as a solo artist and as part of different bands, Rada has created many emblematic songs of Uruguayan music.
Video: OPA live
However, when I was happy about Rada´s Latin Grammy, which he is, by the way, receiving TODAY, it was not only because of his talent. I have had the pleasure of working with Rada once, when he generously sang on a record I was producing for local singer Liese Lange, and after that, our paths have often crossed.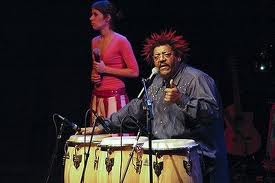 Rada is not only a generous musician, and ultimately a generous human being; he is one musician who ALWAYS supports emerging talent. Every time I go to see talented younger musicians who are only starting their solo careers, there is Rada, in the audience.
I remember being utterly moved when he seemed to never miss a performance by the great guitarist and composer Nico Ibarburu. At those moments, I felt like Nico was doing wonderful things for Uruguayan music, and Rada was one of the few established musicians who was really paying attention. While everybody might say that yeah, what Nico did was great, he was ALWAYS there, sitting there in the back, enjoying the music. I remember thinking on seeing him there: here is  a GIANT with TRUE HUMILITY.
So, yeah, Rada has created beautiful music and even some best-selling upbeat tunes he is not that proud of, but today, I would like to take a moment to recognize Rada for his bottomless generosity towards younger musicians, which is something that the musical soul of any land always needs in order to stay beautiful and true and strong.
MAX CAPOTE: AN UNDERDOG WITH CHEWY TUNES
The biggest surprise for Uruguayans when the Latin Grammy nominations came out this year was not really Rada´s much deserved honor, but the hard-to-categorize MAX CAPOTE´s (name of both the band and the singer-songwriter) nod for BEST NEW ARTIST. To be honest, I only heard about this a few weeks ago, as I don´t really own a TV (well, actually I do, but it´s been demoted to the inside of a cupboard years ago).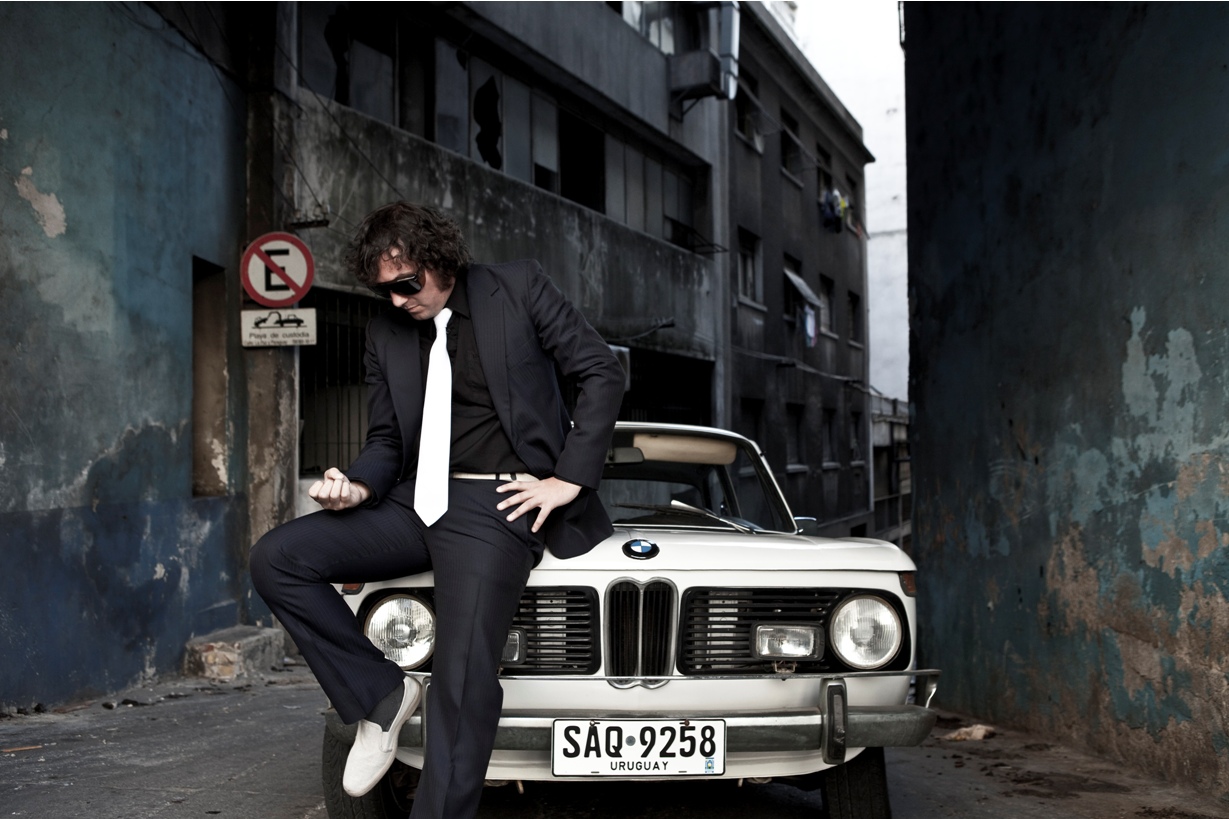 To talk about Capote´s music and his recent success, I have to go back in time a few years. In fact, I have only seen Capote once,  performing as a special guest of the multi-talented Dani Umpi´s. He was singing a duett of "Quizás, quizás." In order to explain my impression of Capote (Max, not Truman), I also have to tell you that Dani Umpi is one of the most intelligent artists I have ever met, and everything is multi-layered with him, there is always a degree of non-aggressive irony to his re-interpretations of sometimes very kitsch and bizarre elements of pop culture, and specifically pop music. Therefore, what I saw in MAX was a great performance artist: he could sing, and he was fun to watch. I took the whole thing as quality entertainment and performance art.
When I first heard about the Grammy nomination, I though this was also part of a performance, like a practical joke to fans: I didn´t have a TV, so I had no way to know if it was true or just a pose, in order to put pop culture on the spot like Dani and his friends often do. Turns out, the man was nominated for real.
Capote´s Uruguayan audience, as enthusiastic as they may, no doubt be, cannot even begin to compare to the millions of Youtube views accumulated by his Grammy category contender, the decaffeinated, though rather in-tune singer, PABLO ALBORAN. While Capote sings about using words to disguise his inability to feel love, Alboran goes on "only you, I love only you" (or something similar) – that´s how you get millions of Youtubers to tune in, at least in 2011.
So, next thing I´m listening to MAX CAPOTE´s music, to see what all the fuss is about. Before I hit the play button, I also learn that the band is pretty big in France, just like one of those obscure American directors in Woody Allen movies…
My impressions on Capote´s music were that
1. the man can sing
2. he has a lot of original things to say; at least, he says things I have never heard in a song before like something along the lines of, "when I say I love you, and you believe me, and it makes you happy, what´s inside me cries, cause it´s a lie." I am just paraphrasing here, but if that is not the work of a twisted intelligence, I don´t know what is.
3. although he confesses right away in the first track (CULPABLE) that he has no problem stealing melodies and the like, his music is extremely personal, and he can create original sounds, like in his excellent retro-seventies-modern-electro-surf-or-whatever-you-wanna-call-it version of bolero classic "PERFIDIA."
4. THESE SONGS WILL STICK TO YOU LIKE GLUE. TRUST ME.
CAPOTE´s album is called CHICLE, which means CHEWING GUM, and, seriously, after listening to some of those songs twice, they took over my mental jukebox for a few days, to the point that I´m on a CHICLE-free diet to prevent a relapse. I don´t know what this guy does, but I haven´t heard such sticky melodies and lyrics since, well, I don´t know since when.
Whatever happens tomorrow, after hearing CHICLE, I am pretty sure that MAX CAPOTE´s career will be a long fruitful one, because here is an artist who is sometimes even brutally honest in his music, who can carry a tune and enthrall an audience, and he´s like the hen that lays the golden eggs when it comes to recording a catchy tune.
As I said before, the Award Ceremony will take place tomorrow, and I can only congratulate RADA on his well-deserved award and wish all the nominated Uruguayans, CAPOTE, JORGE DREXLER, who will also be performing at the ceremony, and the band NOTEVAGUSTAR the best of luck. Break a Uruguayan leg!
Download MAX CAPOTE´s CD (and take a catchy tune antidote before you hit PLAY, or you might end up like Schuman & George Costanza)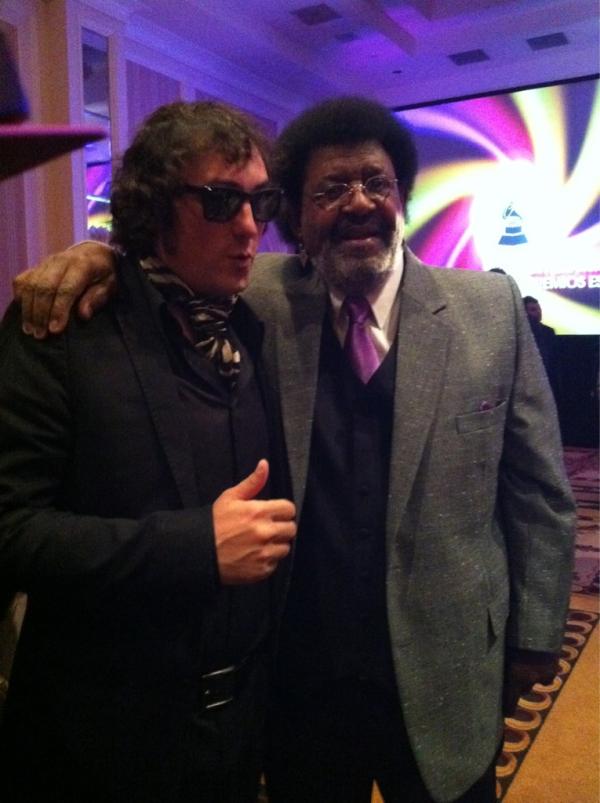 To learn more about Uruguayan music, check out:
For more on Dani Umpi:
For more on Nico Ibarburu (Spanish)
Nico Ibarburu en vivo: Esto es candombe