My favorite London band is actually the curently LA-based Purple Melon, so, I decided to commission this article from Rebecca Felgate, who  is much better informed about the London music scene of today. Happy listening!
London has always been celebrated for its enormous ability to house upcoming and diverse music. With notorious bands such as The Rolling Stones, Queen, Pink Floyd, Blur and Coldplay being formed in London, the capital has been a fundamental influence on the music scene across the world. As a result London boasts a huge amount of music venues for bands and music lovers alike to share their passion and continue to keep the love of sound alive. Here is a list of some of London's greatest music venues for a diversity of music genres.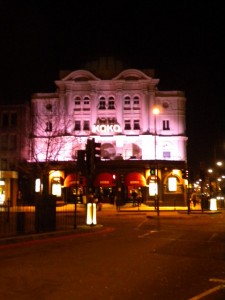 Indie, Alternative, Rock
If you are a fan of bigger Indie bands and want to listen to the music surrounded by many other fans in a beautiful, spacious venue then KOKO is for you. A renovated theatre located in the notoriously cool Camden, KOKO is surrounded by Rock 'n' Roll, alternative pubs, such as The Hawley Arms (an Amy Winehouse favourite) and The Worlds End for gig goers to have a drink in before the show. KOKO often hosts big indie music club nights after gigs that go on until the early hours of the morning. Previous big acts at this venue have included Bloc Party, The Pigeon Detectives and The Gaslight Anthem.
If you are looking to hear some smaller, quirky and often unsigned bands then Power Lunches Arts Café in the alternative district of East London is for you. Relatively cheep and extremely cool, this underground arts venue is popular with students. Open up a can of Red Stripe and join in the sweaty dancing to the mixture of off the wall bands. Previous artists include Design a Wave. It is also rumoured that the venue will premier London's hottest unsigned DIY Pop band, Give Blood.
Whilst there are many venues in London for good old fashioned Rock music, The Borderline on Tottenham Court Road has been running for over 20 years and has continuously drawn in a Rock and Metal crowd.  The Borderline boasts an intimate audience capacity and cheap beer prices. Performing artists at the Borderline have included Alexisonfire, the late Amy Winehouse, Creed and Feeder. The Borderline also hosts club nights – Wednesday Nights are a safe Rock bet for any clubbers wanting to mosh.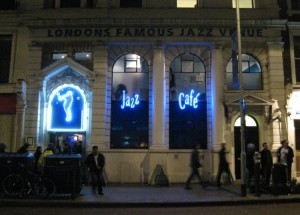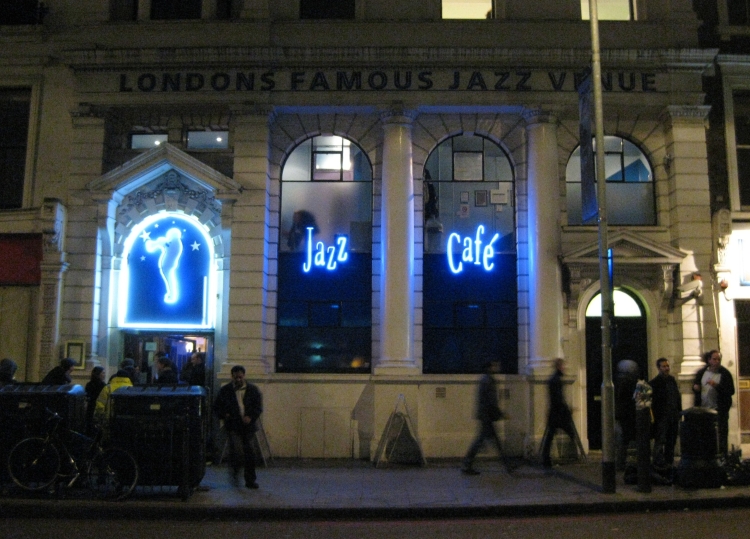 JAZZ
London isn't just about loud guitars – the Jazz Café  in Camden promotes diverse listings night after night. With traditional Jazz, World Jazz, Soul, Funk and Hip Hop, the Jazz Café has it all. The venue also hosts club nights for those looking for after hour's fun. However if you were looking for a more traditional Jazz venue, Ronnie Scott's Jazz Club has hosted Jazz music pretty much seven nights a week for over 50 years.
CLASSICAL
Classical – Set alongside London's landmark River Thames, the Royal Festival hall is the perfect location for those to enjoy a glass of wine and beautiful views before delving into the Southbank Centre's largest concert room. The Royal Festival Hall houses a large listing of Orchestral and Choral music each week.
MUSICALS AND OPERA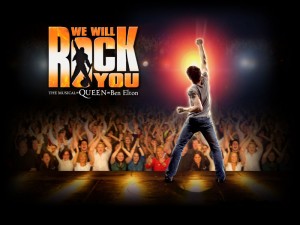 Musicals – Yes it might seem tame, but there is no denying that many people absolutely love a good musical. London is home to hundreds of theatres, each churning out show tunes every night. Fans of traditional musicals will enjoy anything staged at the world famous London Palladium, while fans of modern musicals will be thrilled by shows like The Lion King, which has mesmerised audiences for over 10 years and the Queen tribute We Will Rock You, which portrays a dystopian future, underscored by the band´s often dramatic rock hits.
Opera – the largest theatre in London, The London Coliseum, is now the home to the English National Opera. The ENO stages both classic and contemporary opera, and it has a world-class reputation for their high standard of performance and theatrics.
Rebecca Felgate is an Arts Journalist for CheapTheatreTickets.com and a life-long fan of all genres of music. Rebecca regularly attends gigs and music festivals. Rebecca loves live music, erratic dancing and cold beer.
Featured image by bixentro