Even visitors who are familiar with Limerick may be surprised with the fabulous transformation the city is currently undergoing. Accompanying a steady transition from old to new,  stylish new waterfront developments and numerous new attractions are being added to the traditional atmosphere of Limerick's bustling bars, lively music scene and historical landmarks.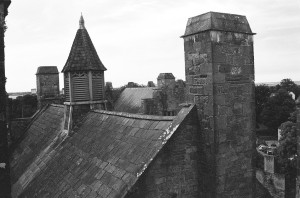 Change as it may, the city's most iconic landmark continues to be King John's Castle. This magnificent 13th century castle towers over the city, offering spectacular views across the majestic River Shannon. The royal building presents history at its best; brought to life through renovations and stories that tell its manifold tales  through the ages. Visitors can explore pre-Norman houses, fortifications, siege mines, and the battlement walks, all of which help to recreate the atmosphere of life in the region as it was many centuries ago.
The castle is currently undergoing a €6 million redevelopment which will introduce an exciting new chapter in its history in May 2013, when it will be relaunched, complete with new permanent exhibitions and modern guided visit and display systems, which will use touch-screen technology, CGI animations and 3D models. Meanwhile, visitors more inclined to real-life rather than virtual entertainment will get a chance to try on historic costumes.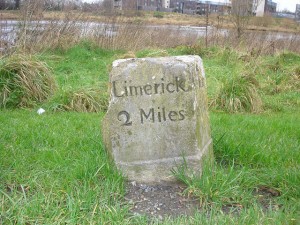 Aside from its many historical buildings, Limerick is a Pandora's box of fascinating sights and sounds. Many of these reverberate from the city's bars, pubs and clubs, which deliver a nightlife that has been described as 'legendary'. Live music is a staple of Limerick, and you can enjoy the full spectrum of musical genres right across the city, with abundant opportunities to see some of the best traditional Irish music performances in all of Ireland. Dolan's, is one of the most popular music venues, with an impressive line-up of gigs, which has included concerts by the likes of Mumford and Sons, and its fair share of shows by  some of the best local stand-up artists. To keep up-to-date with the Limerick music scene and find out what's happening during your trip, you can check out Indielimerick.
It is impossible to truly enjoy Limerick without a taste of its nightlife, so, even if  you are just passing by, it's always a good idea to spend one or two nights in town. There are numerous excellent accommodation options in the area, from the budget-friendly Travelodge IE and Jurys Inn to the upmarket Radisson Blu. If you're looking for a fuss-free night in a comfortable, no-frills hotel that won't break the bank, Travelodge Limerick Castletroy is a great option. It's located on the eastern fringes of the city close to the university, with easy access to the major road networks.
For a true glimpse of the luxury of ancient Limerick, you can also stay at Adare Manor, a fabulous manor house built by the Earl of Dunraven in the 19th century. Enveloped in a fairy-tale atmosphere complete with towers, turrets, bridges, golf courses and meandering water bodies, this 5-star complex was voted as the best hotel in Ireland at the World Travel Awards a few years back.
Whenever you plan to visit, this is a cheerful and bubbly city that's undergoing a blink-and-you'll-miss-it transformation. While the town's traditional and personal spirit is being preserved, a more modern and vibrant Limerick will emerge, which is bound to keep attracting tourists from all the corners of the world.