I have often discussed some of my favorite hotels on the blog, but this time I thought I should offer a piece of advice on other alternatives. It is no secret that only very few people can afford to stay at fancy hotels in the present economy. If you are looking to enjoy your personal slice of paradise, without spending a fortune, you can find some useful information below.
B & B style travel
More affordable than luxury hotels, Bed and breakfast accommodation offers some of the things I love the most about traveling: staying with local people, living in charming or historical neighborhoods and basically feeling like "at home." Nothing compares to the warmth of a nice, well=run B&B, and the many advantages of this type of accommodation greatly surpass its disadvantages.
B&B owners are not at your service like hotel staff, but when they make themselves available to you, they give you 150%. Basically, most B&B owners truly enjoy sharing insider's knowledge about their city or region, and they love getting to know travelers.
I recently stayed at a B&B in Buenos Aires, as I mentioned in my blog, and I just can't wait to do it again.
The backpacker's way
I have never been a great backpacker, not even when I was 24 and traveling around Europe. However, I have stayed at my share of hostels in places as exotic as Gibraltar or glamorous as Paris.
The hostel business has greatly changed since those times. Today, there are luxurious hostels where it is possible to have private rooms, pool access, etcetera.
Staying at hostels is the best idea for people traveling solo, as they provide abundant opportunities for meeting people and organizing joint road trips. Even when sharing a room with other people, hostels can be a pleasure. The three basic things one needs to make sure of before choosing a hostel are mainly general hygiene conditions and whether the public areas are cool and spacious enough, whether the hostel provides lockers where you can store your valuables, and whether its location is convenient enough for sightseeing.
 Timeshare wonders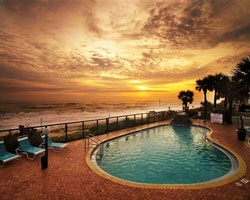 Timeshare involves co-ownership of vacation homes, commonly in highly touristic spots, such as the Caribbean, to name just one of the most popular locations. Owning timeshare means that one has the right to enjoy a certain property during an allotted amount of time during the year, very often a specific week or couple of weeks. Utilities and maintenance costs are shared among all co-owners, which is another advantage of timeshare when compared to regular ownership.
It is a great feeling to know that one can always spend a week in paradise every year, which is already paid for. However, when opting for timeshare, it is important to pick a location that is not too remote, as the cost of flying can prevent co-owners from enjoying their allotted times. Of course, when one is unable to use one´s timeshare, it is always possible to rent it out for the year.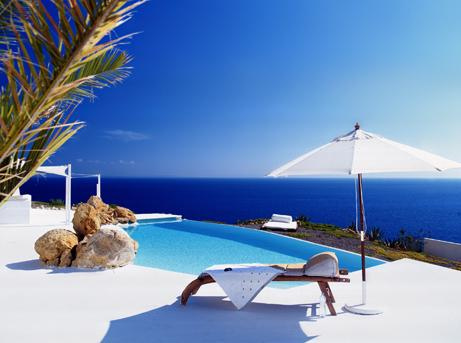 While renting timeshare is more expensive than buying it in the long run, it also involves less of a commitment in the short term, plus, it can offer much more than hotel accommodation, often for a lower price. Private pools and water parks, large entertainment areas, cleaning and laundry services are some of the things to be expected from prime timeshare locations.
Multiple location timeshares offer a variety of options, allowing owners to select a different spot every year. Perfect for the more adventurous travelers, multiple location timeshares are becoming more and more common.
If you are a newbie to timeshare, I've found that sites like SellMyTimeshareNow offer a wide variety of affordable timeshares for sale and rent by owner. These are sometimes listed at 70% off resort prices, which is perfect for world travelers looking for an added bit of luxury in a timeshare rental, or those seeking to fulfill the dream of having a home away from home through a timeshare resale.
Renting local homes
Another affordable alternative for budget accommodation is renting local homes when people are away on holiday. This means that you can rent homes directly from their owners at much more convenient prices than the usual holiday rentals.
For example, Airbnb is a site that offers home rental listings for travelers. As opposed to some luxury rentals that have a minimum stay requirement, most of the homes listed on this kind of sites can be rented for the number of days you may require. If you compare them with the price of staying at a hostel, the average local home rentals offer much more for about the same price, if you are traveling in a group of three or four people.
As you can see, there are many alternatives to hotels, when it comes to enjoying a great vacation. While some of them are much more affordable, such as hostels and B&Bs, others offer much more for the same price of an average hotel room, such as timeshares and  local home rentals.
The Internet has made all of these possibilities readily available to travelers worldwide, and it is wise to consider each one of them when planning your trip to your personal paradise.