I have been lucky to be able to do my fair share of traveling and cruising.  Although I have never been much of a "tourist," I have had many near-paradise experiences over the years. Much of my cruising was actually done during Spring Break, so, I came up with the idea of suggesting some fabulous experiences for willing travelers who are fortunate enough to get a bit of time off before the summer. In a way, Spring has always been my favorite season. It´s like a renaissance for all forms of life, a time of Hope and new beginnings. While springtime may be lovely at home, the sun that shines over the flower fields of Tuscany has a different colour, the blossoms of Key West conceal many a secret about pirates and starcrossed lovers of the past, and it is always a good time to see the monuments erected in honour of the ancient Egyptian monarchs. There are a million things one could add to this list, but please, indulge me, as I base my inclusions solely on personal tastes. Other than that, I have done some research and there are great cruise ship companies offering cruises to all of these destinations during Spring Break.  So, get ready for the embarkation safety drill, because here we go.
Relax in Aruba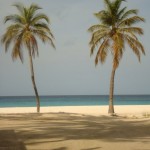 I have mentioned this many times, but I can´t stress it enough. There is something special about Aruba. There are many beautiful islands in the Caribbean, but when you are cruising, only the ones that can provide instant beauty and pleasure stand out; Aruba is one of them. Docking in Oranjestaad offers numerous opportunities for exciting tours. Alternatively, you can rent a van and do your own thing with a few other cruisers, but if you just go to the nearest beach, you will still have the best of times. There is something about the language, which combines Portuguese and Dutch, about the islanders` créole heritage; it´s not only the blue seas and perfect white sands, Aruba has a powerful spirit. In a way, it is a paradise with a heart.
Discover the magic of Key West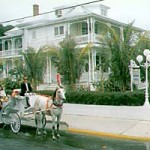 Speaking of hearts, I am simply enamoured with Key West. Nothing can beat the mystique of this place, as far as little American insular territories go. The weather is beautiful, the old buildings are elegant and manorial, the gardens are perfect, and the people are incredibly friendly and colourful. The Hemingway house is quite a treat, not only for literary buffs; it is just quite simply delightful and charming. People who would like to learn a little more about the place should take one of the ghost stories and mysteries tours, and no one should miss out on a visit to Papa Hemingway´s favorite bar Sloppy Joe´s.
Relaxing on the beach or swimming at the pool of a beautiful ancient hotel is also possible, and the the key is so small that it is possible to see a lot even if your ship is docking for only a few hours. Whatever you do, don´t forget to shop for a fabulous hat; I still regret not buying the best hat I´ve ever tried at a street stand that looked like hatland paradise.
Sail Across the Ocean
Not recommended if you easily get seasick, a transatlantic cruise can be quite an experience. While cruising, I have often met types who were in it for the ship and its services, and were not very interested in seeing this ashore. In a way, sightseeing can be tiresome sometimes, walking all day, waiting in line to see a Museum in the unbearable heat, etc. The endless sea days can be ideal for anyone looking for sheer relaxation and clean ocean views. I´m thinking honeymooners.
Penguins and Kangaroos
I have seen the penguins at the Falkland islands during a South American cruise, and I have to say it was quite a spectacle. Animal lovers will be thrilled by both South American and Australian cruises, especially in the case of families travelling with children, as the little ones will love this cute and rare animals. If you head to Oceania or South America for an Easter cruise, you will surely have plenty of penguin and kangaroo tours to choose from.
See the Pyramids
Cruises that include a long stay or an overnight in Giza, Egypt are extremely popular during this time of the year as well. Often named "Holy land" or "Holy land & Egypt" cruises, these runs usually include a stop at Jerusalem. If you are interested in history, this is the ideal Easter cruise for you. History in these case goes hand in hand with spectacular views and fascinating and exotic cultures. Naturally, this option is also a favourite with photography lovers.
Get a taste of Polynesia
If you have always been intrigued by Gauguin´s paintings and the mysteries of Polynesian culture, this is the run for you. Usually touching upon different islands, these are utter relaxation cruises, also very suitable for honeymoons. With beauty everywhere and a culture utterly dedicated to pleasing visitors and creating unique experiences, a Polynesian cruise is considered the ultimate pleasure cruise.
Take a Gondola Ride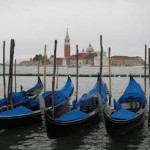 If you´ve never done it, you probably wonder what all the fuss is about. Personally, I had never much cared for gondolas, but after taking a single ride through Venice, I have changed my mind. There is something about Venice. It is a fairy tale land, being on a gondola is just so pleasant, discovering the city, feeling the wind on your face. I guess you just have to try it to know what I´m talking about. Besides gondolas and the beautiful Piazza San Marco, Lido, and the Bridge of sighs, chances are, if your cruise stops over at Venice, it will probably have one of my favorite Mediterranean runs, possibly including the charming Dubrovnic, a few delightful French and Greek ports and maybe, if you´re lucky, even the stunning Istanbul.
Go wine tasting in Tuscany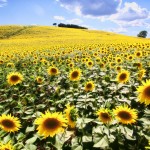 The wine in Tuscany is famous for a reason. But it´s not only the wine. the Tuscan countryside is simply breathtaking, everywhere you look. Docking in Livorno will offer plenty of opportunities to go wine tasting around the Tuscan region. Naturally, deciding to go wine tasting over seeing Florence may be a tough choice if you only get one day in Livorno, but your senses will be thoroughly rewarded if you take a fabulous wine tasting tour. My favorite part is always taking home a few fabulous Tuscan reds that one can then share with friends. Actually, bringing home great wines is possibly my favorite way of extending the pleasures of traveling. If you want to prepare yourself for your visit, you can check my article on Tuscan vineyards and wineries.
Learn to surf in Hawaii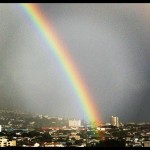 Easier said than done; my friend Shannon tried to get me to do this one day in Waikiki, but it didn´t stick. However, if you´re braver than me, this is the ideal place to cross surfing out of your bucket list. Frankly, I can never get enough of Hawaii; the places are magnificent, the music is unforgettable, and the cultural tradition is simply magical. If you are ever going to try surfing, why not do it with IZ playing in the background? Hawaii cruises often depart from San Diego, which is not a bad spot to begin your Easter vacation. If you can get a hold of a cruise with a Maui or Honolulu overnight, you got it all.