As it usually happens to me with films and places, I fell in love with New Zealand for the first time after watching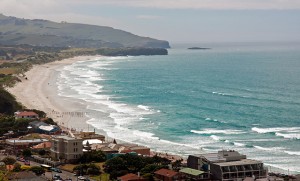 a movie. In this case, it was Lee Tamahori's superb ONCE WERE WARRIORS. This is a 90's movie, so, NZ and I actually go way back, but many years would pass until any New Zealanders would cross my path and make an profound impression on my life, most of all, my Valencia roommate Jo, a magnificent girl and wonderful friend, who really knew (and still knows) how to have fun.
If I were to rely solely on the kiwis I have met and the films that I have seen, I would have to conclude that all New Zealanders are either ancient warriors, sailors, wonderful gals or crazy jazz musicians (I met the most eccentric trumpet player and drummer while cruising in Hawaii, but that's another story). In Valencia. Jo introduced me to a bunch of kiwis who were in town for America's cup, and I got to know a tiny beat of the NZ marine sports' scene. This was 2007, and the NZ team actually won the competition, showing me just how much kiwis love and know how to party.
Aside from expat New Zealanders' capacity for joy and the idyllic images of the country's natural beauty that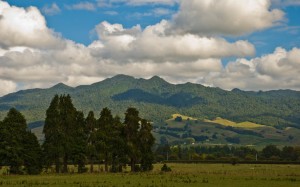 abound in popular culture, it was the film that showed me a little bit of the country's aboriginal cultures and racial conflicts on the islands. Polynesian cultures have been a source of fascination to me ever since I set foot in Hawaii, and the Maori of New Zealand have a rich tradition that the country seems to be at pains to preserve.
Just seeing the faces of the people makes me realize that I will fall in love with this place, no matter what. When a country has people like these, deep-rooted traditions and everything in the shape of natural wonders, from beautiful mountainscapes and waterfalls to great beaches and natural parks, it quite simply checks every box in my idea of paradise. For anyone looking for a truly meaningful and relaxing escapade, New Zealand holidays sound like a perfect plan.
ATTRACTIONS TO TAKE YOUR BREATH AWAY
Waipoua forest, North Island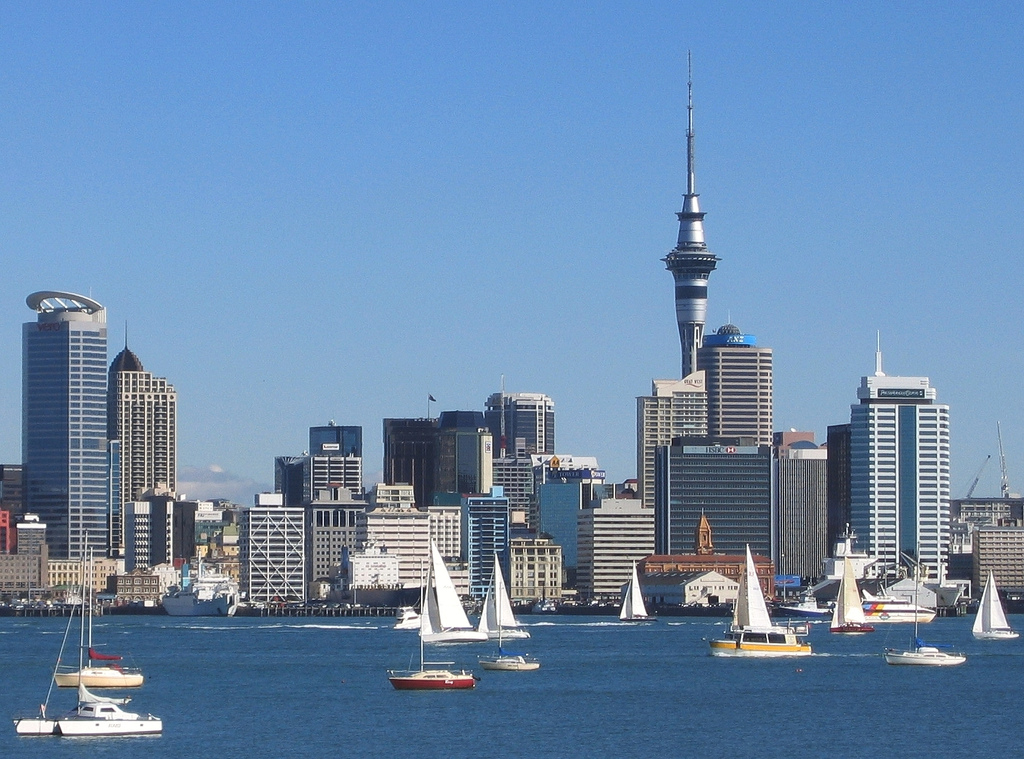 A twilight tour of the giant trees of the Waipoua Forest, including Maori songs and music might well be one of the most unforgettable experiences you could have on the islands. The protected kauri trees can be up to 50 meters tall, and the fantastic stories told by great local guides turn this into a magical experience.
Tongariro forest park
Whether you enjoy fishing, four wheel driving, horse riding or mountain biking, Tongariro forest park, located in the center of the North Island, is the best place to do it. This heritage site offers breathtaking views of Mount Ruapehu, Mount Ngauruhoe and Tongariro and exciting tracks across the rivers and valleys.
Rangitoto Island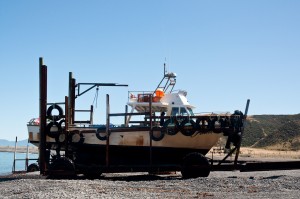 A ferry ride away from Auckland -the trip alone offers fabulous views of the Waitemata harbour and often some dolphins- this small volcanic island boosts interesting flora and fona and some caves worth visiting, aside from the best views of Auckland, from the top of the volcano (after a great hike), whose name means Blood Sky in Maori language.
The last ferry leaves early in the afternoon, so, it's best to start early in the morning. There are no sandy beaches, which is normally the case with volcanic areas: I remember one such cooled-off lava concoction near Santorini that would have been a bliss of beach, if it hadn't been for the rocks. Fortunately, there is so much to see and enjoy, that no visitor will ever miss the sand.
Hauraki Gulf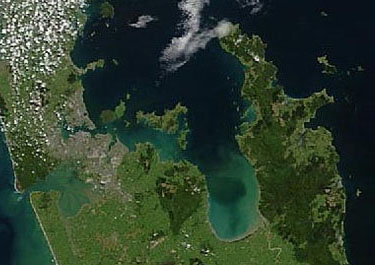 The Hauraki gulf by Auckland features nearly 50 beautiful islands, from the most popular Waiheke to Great Barrier  and Bird Sanctuary Island. If you have ever had an island-hopping adventure fantasy, this is the time to put it into practice.
With 4,000 sq. kms, the gulf goes deep into the Northern section of the North Island.  Rangitoto is actually one of the islands on the gulf, and it is connected to Motutapu Island by a causeway.
Banks Peninsula and Akaroa
This circular-shaped peninsula is located on the South island. The drive through the hills and Little River, towards the French-influence Akaroa includes several snapshot-worthy panoramic spots and the chance to stop at the famous Barrys Bay Cheese Factory. Akaroa offers great shopping, dolphin tours, savory meals at the French Farm's restaurant, among many more delights,
The Banks Peninsula track offers several trails for challenging hikes with stunning views. The local fauna offers an abundance of penguins, seals and dolphins, among many interesting species, and lush indigenous vegetation completes the beautiful land and sea-scapes.
Beaches and surfing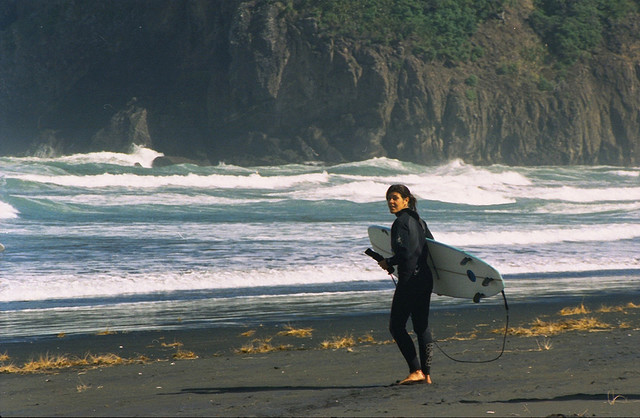 If Kiwis excel at sailing, just like their Maori forefathers, they have also thrived in the world surfing arena. The islands offers some of the world's top surfing spots and most beautiful beaches.
Onetangi Bay, Waiheke offers the widest stretch of sand with fabulous views of Great Barrier Island.
Mount Maunganui's Ocean Beach: A hot summer spot, great for surfing and mingling with locals and tourists alike. This is one of the places to go if you want to mix relaxation with a little beach-style action.
Karikari Peninsula: Miles and miles of beautiful seemingly untrodden paradise of white sands and turquoise waters from Tokerau to Matai Bay.
Hot Water Beach: Experience natural hot water seeping up right through the sand, precisely two hours before and after low tide for a magical spa experience in the middle of breathtaking nature. The hot water comes from a volcano's very own stash of superheated water underground, and two fissures on the beach area allow it to come out.  Check hot water times before you go!
Last but not least, I want to offer you some Maori music and beautiful Maori poetry in English translation.
Let Me Stay Here
Let me stay here As a canoe landing-place, And for the paddle splashing By Chief Te Ahu-karamu, When he comes within the headland Of Okatia beach over there! The waves are curling Out there on Otaheke current On which your ships sail, O high chief and famous warrior, To where I can but faintly see, The hills at Rangitoto. Could it be supposed That I might swim there Across these wide seas? I would rather be placed on A raft of sea birds Than drift about with the tide. Then I would be like a kite aloft Which can be hauled down With a cord of twisted fiber. A notorious one, indeed, am I. Because of my heart's desires, And so utterly consumed with love. By Rangi Topeora