(This is a companion piece to the story of the day we couldn´t get to Pisa.)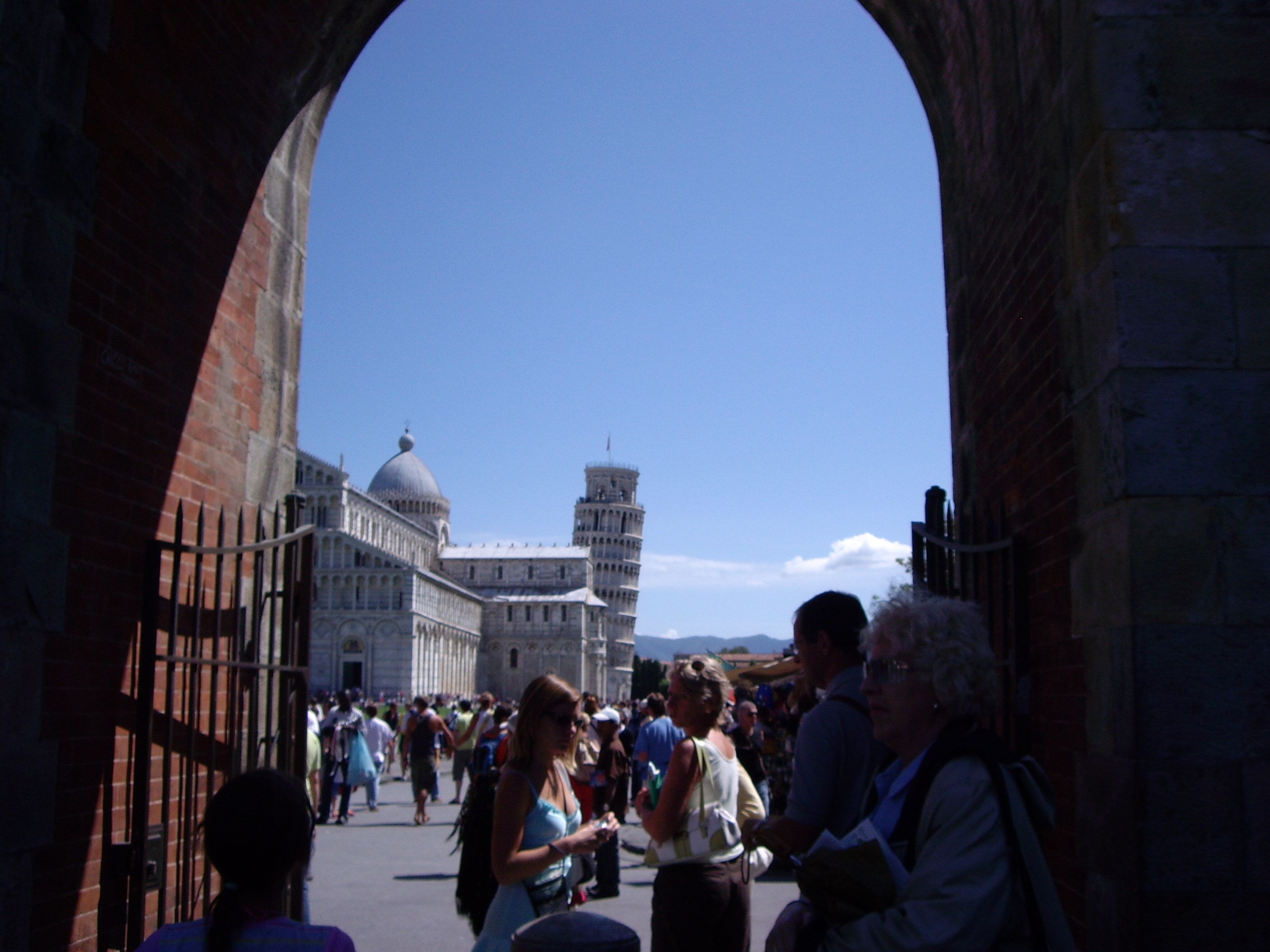 I don´t believe anybody ever actually plans to go to Livorno. The only reason that small, dull Livorno is even on the map is because it is the closest maritime access to both Florence and Pisa, not to mention Sienna, which is also nearby.
Livorno on a Sunday can be the dullest place in the whole Universe. Everything is closed; it´s even hard to find a decent place to eat, but, alas, Pisa and its famous leaning tower are only half an hour away. The problem is that, unless you are on a tour, or wanna splurge on a pricey cab ride, it is not so easy to get there. There is a bus and a train ride involved; and, to be honest, I could never really figure those out.
On one of those dull, hot summer Sundays in Livorno, me and my Canadian friend Stephanie were trying to find out which bus would take us to the train station. But we gave up after realizing that the time the whole deal would take would make it impossible for us to see Pisa and return to our ship before it sailed. So, we had an idea: hitchhiking.
Following the signs with arrows pointing towards Pisa, we found a bridge that looked like a good location, and we put our thumbs to work. Now, if you´ve never seen a sort of traditional small Italian town, you can´t imagine how odd and unusual it was for motorists to see two young girls hitchhiking in their summer clothes, on a bridge in Livorno. The Italian mammas looked at us reproachfully from the car windows, and their husbands drove away. The only people who actually offered to give us a ride were two decrepit old men wearing black wife-beaters that showed off decaying muscles, in only one motorbike. We never got to Pisa that day, but I hardly ever had so much fun while travelling across Europe.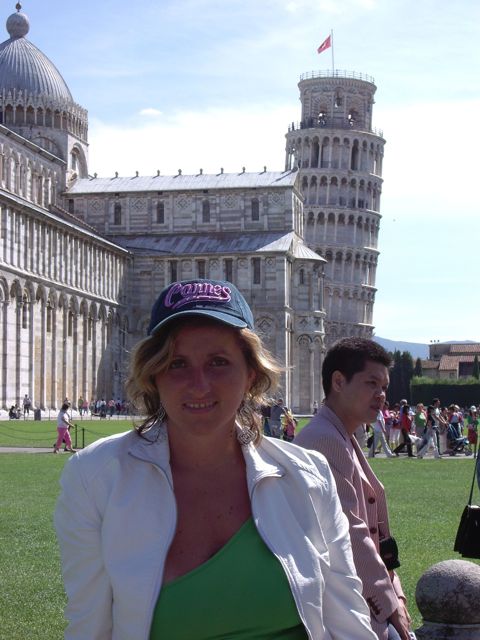 When we finally did get to Pisa, it was through the kindness of Renato. I met Renato on that same failed Pisa-trip day, when I was determined to find a ride to Pisa, even if it was for the next time we were planning to be in Livorno. After our first meeting good old Renato had stayed in touch with me by phone, and he was waiting for us in his car, right at the harbor on our following visit.
Renato drove us to Pisa while I talked to him about history and culture, and Stephanie just smiled at him, because she didn´t speak Italian. He left us at the entrance of the park where the leaning tower is, and he picked us up an hour later.
I am not one to be impressed by monuments and famous buildings, but, I have to say, I just loved Pisa. The tower is just gorgeous, as well as all of the magnificent buildings around, and the park is just a bliss. There is something about some places, it is nothing you can put your finger on, they just make you feel good; and I still believe that nothing beats walking around that beautiful park in Pisa, on a summer afternoon.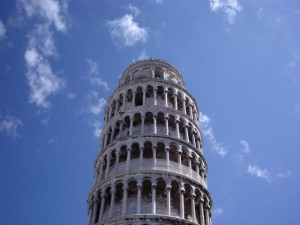 After we strolled around, took the traditional pictures of us trying to hold the tower with our hands, and bought some Leaning Tower souvenirs, we found amazing Renato waiting for us in his beautiful car. It was time for a traditional Italian lunch.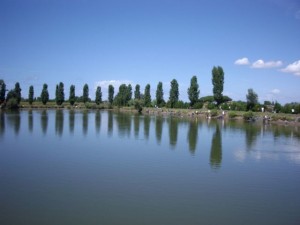 The place Renato chose couldn´t have been more perfect. It was the diner of a local fishing club, by the side of a small lake. They didn´t have a menu there, and people just came to eat whatever they were offering that day, which would most likely be the best pasta you´d ever had.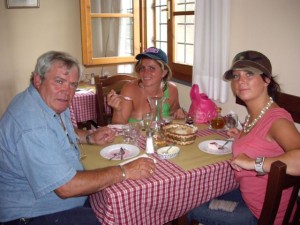 First Renato made us try different kinds of drinks that the locals drunk before lunch. We had a red vermouth-like drink that was heaven, at the bar with the boys, before we sat down at the humble clean table. The wine and the grappa, and another drink they usually have after food were all delicious. The pasta, the fresh sauce, and the Parmesan cheese were of a quality that you can only find in a small unspoiled place in Italy, and the cheese-cake topped with fresh local berries was even better than everything I mentioned before, so much better that Stephanie and I just had to have seconds. Though we insisted, Renato wouldn´t hear of us paying for anything, and we were touched by his unheard of generosity.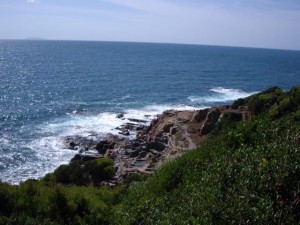 Last stop: the beach. Just five or ten minutes from Livorno, there are gorgeous beaches. We went to one that also had an open air market with souvenirs and clothes. We swam and had coffee, and delicious Italian ice cream later. The water was blue and the sun was shining, and the Livornians and their families were enjoying the sunny Sunday afternoon.
I have never seen Renato again, but now I think he was probably an angel or a figment of our adventure-thirsty imagination. A middle-aged man, with a fat belly and a contagious smile, planted by Fate or God, or the powers that be, to make our day just perfect