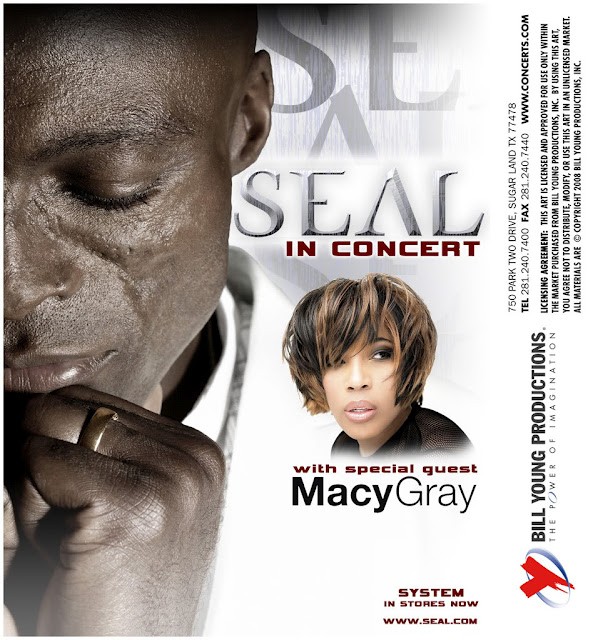 As I might head to NY City soon, after acquiring an addictive taste for it last Summer, I decided to find out what cool concerts were happening there during the rest of the Summer and early Fall. I was amazed at the quality and variety of the shows (and even surprised that some bands were actually still around). So, here is my guide to NY City concerts for July, August, September and early October. See you there!
JAZZ
Woody Allen fans will get a kick out of checking out WOODY ALLEN & THE EDDY DAVIS NEW ORLEANS JAZZ BAND on Mondays at 8:45 p.m, from Sept. 10 through Dec. 17 at Café Carlyle. Cover charge $135.
If you´re crazy about the Bebop era just like I am, you HAVE to experience a night at Birdland. I will recommend one lineup in particular, because I have seen some of these cats (excuse the lingo…) live before at a Jazz Festival, and they are sure to blow your mind. From Aug 14th through Aug 16th, you can check out the John Abercrombie Quartet featuring Joe Lovano (blessed saxman), Joey Baron & Drew Gress. Details on Birdlandjazz.
CLASSICAL
Between July 11 and July 17, you can enjoy some fabulous outdoor concerts by the New York Philharmonic at Prospect Park, Central Park, Cunningham Park and Van Cortlandt Park. The traditional Central Park concerts on the 13th and the 17th will include performances of works by Tchaikovsky, Brahnms, and Wagner.
LATINO
If you think Latin Music is all about Caribbean rhythms, bolero and romantic ballads, you should definitely check out the Latin Alternative Music Conference 's live concerts at Central Park on July 14th. The 2012 LAMC will feature shows by Kinky, Argentinean hit-machine and party-band extraordinaire Los Auténticos Decadentes, and Chilean hip hop movement legend DJ Raff. More info on Summerstage.
For those who enjoy the more Americanized version of Latin music instead, multiple Latin Grammy Award winner Marc Anthony will be performing with Gigantes Cara a Cara on Friday Aug 10 at 8:00 pm at Izod Center in New Jersey.
ALTERNATIVE AND RETRO
Counting Crows will be performing at Williamsburg Park on July 17th. With a career spanning two decades, the band will be performing hits like "Mr. Jones" and their 2004 Academy Award nominated "Accidentally in Love," from the world´s most popular modern fairy-tale, Shrek.
If you are a fan of alternative music, you can´t miss No Doubt at Central Park on July 27th. This eclectic band, best known for massive hits like "Don't Speak" and "Just a Girl," is currently promoting a new record, which will be out in September. The show is free, so, it´ best to get there early in the morning. Great chance to make a lovely day out of it. If you´ve never had a picnic in Central Park, I totally recommend it.
 Another 90´ wonder that survived, Cake will be offering some of their quirky tunes at Williamsburg Park on August 10th. Full details for all concerts at this Brooklyn park on freewilliamsburg.com.
People who really loved the '90s like myself will get a kick out of Jane's Addiction´s performace at Williamsburg Park on August 17th. The show is in fact not free, but really, the prices seem like a bargain for this kind of serious time-travel.
TIME MACHINE
When I look at lineups these days, I sometimes think I may have grabbed a 1992 or 1987 Rolling Stone magazine by mistake. Every rock fest ad I see is full of '80s and '90s -even '70s bands- that have gotten back together or have managed to stay alive. I suppose the phenomenon must have a little to do with the fact that many people were as little impressed with new acts from the 2000´s as I have been. In any case, if seeing Jane´s Addiction is like time-travel, check these ones out (totally Doctor Who material…):
I knew about Adam Ant early on because one of my best friends was a DJ who was a bit obsessed with him when I was a teen. If you´re crazy about the '80s sound, check out the British New Wave icon´s gig at Best Buy Theater on October 6th.
The Jesus and Mary Chain will be performing at Irving Plaza on September 13th and 14th. This influential rock band from Glasgow really made a mark in the '80s and '90s, until they parted ways in 1999. Their biggest hits include songs from their debut album Psychocandy. Most random trivia: Scarlett Johansen performed at their first reunion concert in 2007, as one of the band´s songs was featured in Lost in translation; there´s a movie that can never have too many reruns…
The ultimate French rock star Johnny Halliday recently told the NY Times he had never given a full concert in the Big Apple. On October 7th he will play some of his classics at The Beacon Theatre in his first NY gig 50 years after a brief appearance for a charity event in 1962.
The Doors` Ray Manzarek will head to New York in the Fall for a performance alongside Roy Rogers. The influential band´s keyboard man and the blues guitarist had their second album out last year. The show is on Oct 11th at the BB. King Blues Club and Grill.  One thing I gotta say is they should steer away from the inevitable Doors` hits, as the result isn´t always a happy one, but I suppose that´s the reason most people go see them in the first place, so, I will leave you to judge for yourselves.
SIGN OF THE TIMES
All those bands that came out of Myspace, the bands that tried to do what Rage was doing or what Soundgarden was doing for the 2000´s teens, I have to say, none of it ever caught up with me. Here are two concert listings for a possibly one-hit wonder in the making (catchy tune indeed) and one of those rare post-'90s rock bands that are not bad at all.
If listening to Gotye´s Somebody that I used to know everywhere you go is not enough for you, you can check them out at Radio City Music Hall and Williamsburg Park on September 25th and 27th.
The Kills will deliver their minimalist soulful tunes with a punk rock heart in a free concert at Hudson River Park (Pier 63) on August 18th. The duo formed by Alison Mosshart and Jamie Hince owe part of the freshness of their sound to the fact that they are just two musicians with a drum machine, a formation that started out purely for economic reasons, and whose possibilities they have truly explored in their four studio albums.
THE COOLEST REUNION
I´m not talking about an old band getting together, but rather, about two great artists uniting to make music. Seal and Macy Gray will do something together that I am sure will be memorable on Jul 18th at the Beacon Theatre.
TIMELESS ACTS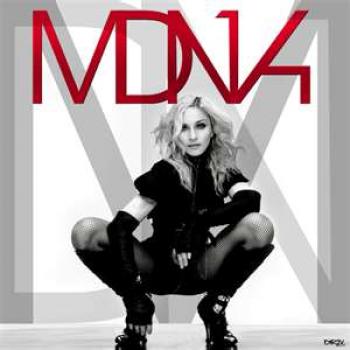 If you happen to be in NY for my birthday (September 8th), you can check out Madonna´s latest live show extravaganza at Yankee stadium. The MDNA TOUR will not disappoint the diva´s fans. I will not be celebrating my birthday there though, I tend to be more about music than fireworks, although I do love many of Madonna´s albums, and I am aware that she may seem like Mozart when compared to the likes of Gaga. But that´s just me, and I am sure it will be a Party.
Seriously, where else can you find all these fabulous acts in only a couple of months. If you are a music lover, and you still haven´t figured out what to do with the rest of your Summer, head to New York right now! If you are looking for flights to New York, visit Skyscanner. I have started using them only recently, but their smooth interface and prices make a really attractive combo. If you´re lucky enough to be within driving distance, I urge you to get your motors running, because there is nothing like New York in the Summer. Well, of course, there is New York in Spring too, but that´s too long of a wait, and some people still think the world is ending soon. My take on it is, as long as great music is playing, it´s not so bad at all.
Featured image from  247feature.com