GUEST POST BY BEN GALLIVAN, OUR MAN IN BERLIN
There is a big misunderstanding of music that comes out of Germany – it isn't all techno, opera and Rammstein (although there is a lot of that about too!); there are plenty of different styles of live music being played out nightly, especially in Berlin.
The city is crammed with excellent live venues, large and small, and the bands that you'll find there range from local upstarts to world-renowned acts, so, there is something for everyone.
The kings of live music in Berlin are Karrera Klub. Since getting together in 1996, they have been championing new music from around the globe and promoting gigs in pubs and clubs across the city. Below is a list of  some of the best ones around.
Lido
Right in the heart of the Kreuzberg district, Lido is the spiritual home of Karrera Klub and an amazing setting to watch some of the best bands around. Not only that but it is also home to many other events; after show parties, film screenings and even poetry slams! Since opening in 2006, Lido has played host to some of the finest indie rock bands around like Franz Ferdinand, CocoRosie and Eagles of Death Metal to name but a few.
MagnetClub Berlin
 This place is another Kreuzberg favourite. Another excellent indie rock venue featuring bands from all over the planet. Club NME – the live version of the legendary British music mag put on nights here, and local bands are catered for in equal measure as hyped-up bands from the US and the UK. If you want to rock, and rock well, then this is the place for you – hands down.
Tempodrom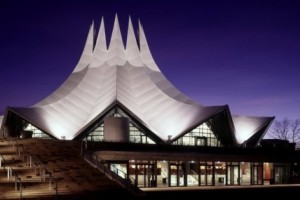 If you like your music stars big, then the place to go is Tempodrom. Recently saved from being closed down (because it costs quite a lot to build a circus tent out of concrete!), this multi-purpose venue may be a bit of an eyesore, but once you're inside, that doesn't matter so much. The venue is multi-purpose and it hosts sports events as well as concerts. Smashing Pumpkins, Lauryn Hill and Elvis Costello are just a few of the huge names that have played here in the last year so if you're looking for something big, brash and loud then just head down to Mockernstrasse.
Obviously, most of these venues only open when the sun goes down, so what else can you do to fill your time on your musical tour? There are also many other places you can visit with a rich musical heritage that are open during the day.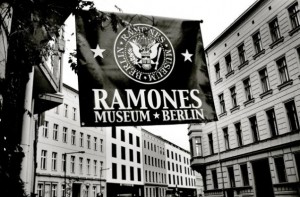 If punk is your thing then get yourself down to the Ramones Museum on Krausnickstrasse in Mitte. Owner Flo Hayler attended a Ramones gig in the city in 1990 and hasn't looked back. Starting off at the merchandise stall at the gig and getting himself a poster and a tee, Flo has been collecting all sorts of memorabilia from the band and the punk era – some worthless, some priceless. Well worth a visit for any music fan of the era.
Another place for the person that wants to look rather than listen is the Musikinstrumenten-Museum Berlin – easy enough to decipher for any non-German speaker. This museum is situated in the Kulturforum on Tiergartenstrasse, and is home to thousands of different musical instruments from the past 500 years – enough to keep you going for a whole weekend, if not a brief visit.
As you can see, there is a very varied mix of music venues and styles throughout Berlin. Live local bands playing everything from funk to folk can be found on most streets, so you may stumble across the next big thing by accident. As the Flo at the Ramones Museum says – enjoy the ride!
ABOUT THE AUTHOR:
Ben Gallivan is a well-travelled Welshman with a CD collection of a few thousand! Live music is a favourite, and he enjoys checking out new bands in Berlin when he is able. He writes for One80 Hostel in central Berlin.
Featured image: Smashing Pumpkins live in Berlin 2011, by Sebastian Dudey