When you think of Greece, you think of crystal blue neon waters, breathtaking ruins, white-washed villages trickling down mountainsides and, of course, olives.  But do you think of the warmth in the faces, hearts and hearths of the people you will meet, the scintillating scents coming from little bakeries, the dulcent cries of the taverna bouzoukis or the warm, dry winds wisping through wild growing herbs?
Fly into Athens, where a multitude of museums, galleries, shops, restaurants and clubs await you.  Walk the scenic streets that artfully twist and turn from the markets at Plaka all the way up to the stunning views and architecture of the Acropolis.  From Athens, rent a car or take a charter bus to the riches of the interior mainland, often overlooked by tourists.  Explore places like the Peloponessos, whose beaches and mountains rival those of any island, or the Pelion Peninsula where pine covered slopes, streams and orchards accompany some of the finest ouzeries and mezedes in the country.
 Thessaloniki is Greece's second largest city and is renowned for its festivals, events and vibrant cultural life, not to mention the thrilling nightlife that has Lonely Planet travel guides ranking it the fifth-best party city in the world. Wherever in Greece, you may be willing to go, there are flights available connecting the islands and the mainland.  With the help of online travel agencies like flight network, you can make your trip easier and hassle-free. Additionally, there are many ferries connecting the different islands for a relaxed cruising experience.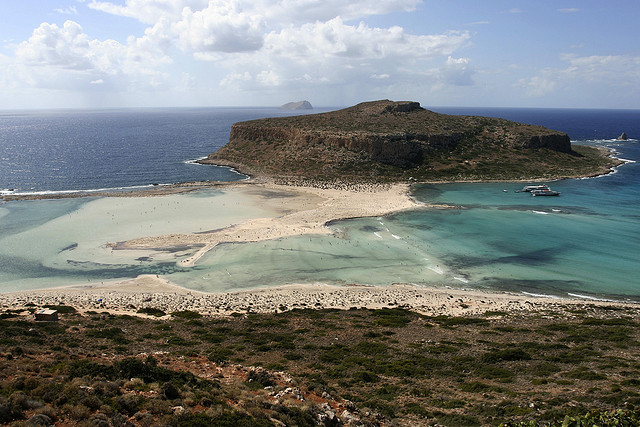 Finally, when ready to relax, hop a ferry or small plane to one of the islands for soothing sunsets and a sense of calm found in few other places on the globe.  While Santorini, Mykonos, Corfu and Crete are among the most popular island destinations, the same kind of picturesque villages, tantalizing cuisine and tranquility can be found on any of Greece's inhabited islands. Secluded beaches and unparalleled seascapes are commonplace, as are friendly smiles from shop owners, restaurateurs and locals.
Experience all the abundance that Greece has to offer this summer, and remember that the fall is lovely in that part of the world as well. There are many companies offering great deal packages to Greece year-round, so, there is no reason for not crossing "Greek island holiday" off from your bucket list in 2013. As for me, I cross it off and write it back on, every time, for I can never get enough of Greekness.
 Featured image: Mt. Pelion view by teo de pap