Exotic weddings are very fashionable these days. Sometimes, during my travels, I randomly stumble upon open-air weddings that look like straight out of a fairy tale: everyone dressed in white, the ocean and blue skies in the background, perfect weather; an ideal setting for sheer joy and happy endings.
Of course, remote venues can greatly limit access for people who cannot afford to fly to the other end of the world, and this is the reason places like Playa El Carmen are so popular for weddings between Americans. Likewise, exotic yet familiar places like Hawaii are always a favorite. But I also wanted to bring in a touch of Uruguayan flavor, by mentioning the glamorous Punta del Este and the savage paradise of Cabo Polonio.
Greece is also a fabulous place for weddings.  Culture is an important aspect to consider when choosing  international wedding venues, and getting married in a place where local people know how to party is always an advantage. In this respect, you can´t top Greece. Of course, the great music and food can help too.
Maui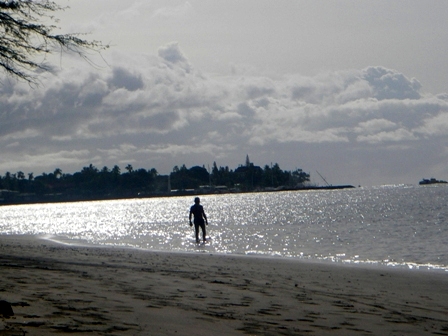 Luxury, natural beauty, rich traditions and glamorous and exotic Hawaiian themes are some of the benefits of planning a Maui wedding. There are many beach hotels in Maui that offer some fabulous wedding venues, but it is also possible to do your own thing, rent a fabulous villa and a catering service and let your imagination fly. Hawaii has the great advantage for American citizens that, though it requires taking a plane, it is still American territory, so, the hassle of traveling to a foreign country is greatly reduced. On the other hand, Hawaiian culture is exotic enough that this can feel like a glamorous ethnic wedding too. Tip: No Hawaiian wedding is complete with a little music by IZ, if you can hire a great local band, you got it all.
Playa  El Carmen
One of the most beautiful weddings I have ever seen took place in Playa El Carmen, so, I couldn´t leave this fabulous spot out of my list. Breathtaking seaviews, excellent weather, awesome Mexican food, and great services and facilities make this Mexican resort and ideal place to tie the knot. It is so close to the States that Americans should probably choose a different place if they want an intimate wedding: if you get married here,  no one will have the excuse that it is too expensive to fly.
Punta del Este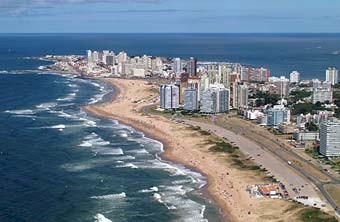 Offering some of the top wedding venues and luxury facilities in all of South America, this chic beach resort has everything to guarantee a fabulous event, whichever time of the year you may choose for your special day. Uruguay has an year-round amiable climate and, though many businesses and discos are closed during the year, hotels and special event venues are open for business year-round.
If natural beauty, glamour, and luxury are what you are looking for, this is the place to go.
Cabo Polonio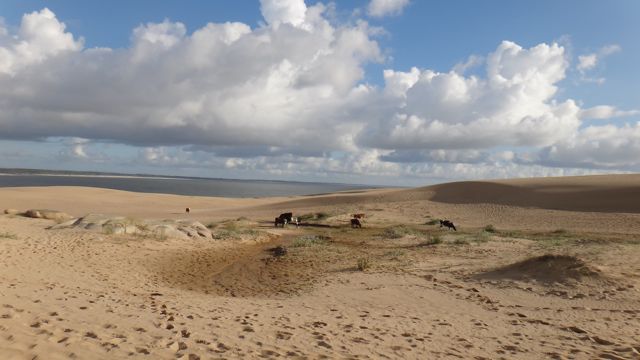 Cabo Polonio used to be an exotic, out-of-the-way hippie paradise. Today it is more like the hippie-chic place to be during the Uruguayan summer. If you want a Cabo Polonio wedding, in an untrodden beach, where there is no asphalt and there are no buildings or big hotels, only charming little huts lining a small cape crowned by a lighthouse, you should probably stay clear of the Uruguayan summer, when Cabo is crowded 24/7. Spring and Fall are the best times to get married here, with the wind, the waves and the numerous wild sea wolves as your witnesses.
Mykonos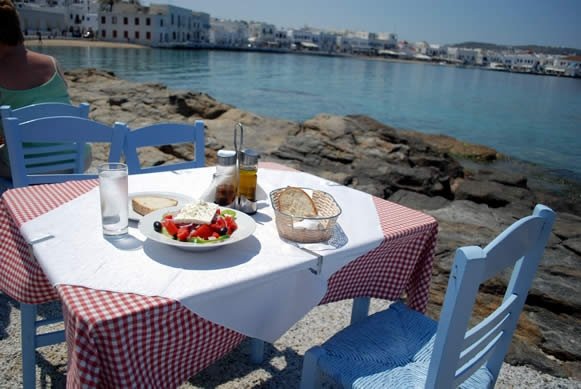 There are many places to get married in Greece, but in terms of facilities, accessibility and sheer natural beauty, Mykonos makes the perfect spot for a lovely Greek wedding. In the moonlight, by the sea, with some ouzo and retsina wine, Greek music, and fabulous Greek food, you can never go wrong.
As a Uruguayan, I am used to big, fun weddings. Add my Armenian heritage to that, and you get a really BIG party. My most important advice to anyone planning an offshore wedding is to pick a place where weddings are just FUN. For me, the ideal place might be a mixture of Uruguay and Greece, but that might be too intense for some people. To give you an idea, our weddings always last until the next morning,,,
 TIP: Have a peek at this web-site to find a special venue for your wedding day.
Featured image from ewen and donabel´s Hawaiian wedding