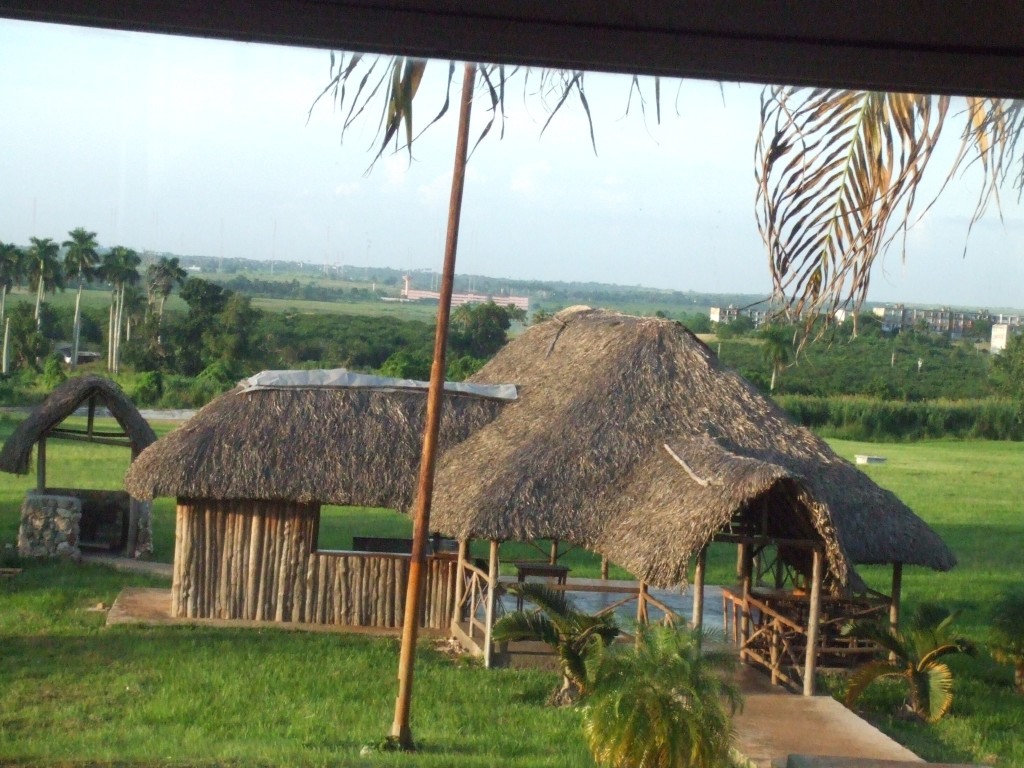 I was in Cuba for the second time in 2007 to study film production. It was a life-changing experience for me, not only because of everything I learnt and all the fun I had with my classmates from all over Spain and Latin America, but also because I met Sandy Lieberson there, one of the people who have influenced me the most in all of my professional career. Sandy is now focused on film institutions in the UK and teaching, but he produced some of cinema´s most unforgettable films as well, but I digress. Suffice it to say that he was the man who inspired me to make a one page resume, for the first time in my life, when I was using one that had almost 50 pages…
In any case, I made many mistakes during this trip and learnt a lot from them. In fact, I think I was never the same person again. I acquired a little bit of the intelligence of change.
I was writing a piece on intelligence for Brainblogger tonight, and I thought that this poem would be totally relevant to clarifying the points I was trying to make. It is not a complaisant poem, and it wasn´t easy to write either, it hurt, because I was realizing that I needed to open my mind much more, if I ever expected to fulfill any of my dreams, but I was still trapped inside myself.
CHANGE (Cuba, November 2007)
WHY DO I HAVE
TO BE MYSELF
ALL OF THE TIMES
I WISH I WERE
ONE OF THOSE PEOPLE
WHO HAVE TWO LIVES
DRAG QUEENS WITH DAY JOBS
ACTORS GONE MAD
A BIGAMOUS, WITH FAMILIES
IN TWO DIFFERENT CITIES
THOSE VEILED WOMEN
OF TEHERAN
AN UNDERCOVER SPY
OR A LAP DANCER IN MIAMI,
AND SOMEWHERE ELSE
A PROFESSOR OF SOMETHING
WHY DOES IT HAVE TO BE LIKE THIS
ALWAYS
WHY DOES MY NATURE
HAVE TO BE SO
PREDICTABLE
WHY DO I FALL IN LOVE
WITH THE SAME KIND
OF UNSUITABLE MEN
ALL OF THE TIMES
AT TWENTY, THIRTY
AND FORTY FIVE
WHY DO I DO
WHAT I´M SUPPOSED
EXPECTED,
KNOWN
TO DO
AND CAN´T ESCAPE THE RULE
AND CAN´T ESCAPE THE RULE
AND CAN´T ESCAPE THE RULE
TO SAVE MY LIFE
WHY DO WE ALL HAVE TO LIVE IN THIS
PRISON INSIDE
WHY DO I HAVE TO LOVE
MUSICIANS, JAZZ
AND ALWAYS SAY NO
WHEN SOMEONE ASKS
ME TO GO SNORKELING, OR PARASAILING
WHY CAN´T I
SAY YES ONE DAY
TO LINING UP FOR HOURS
TO SEE THE SIXTINE CHAPEL
INSTEAD OF HAVING
A GLASS OF WINE BY TREVI
WITH A GOOD FRIEND FROM PORTUGAL
OR CHOOSE THE MOUNTAINS BEFORE THE BEACH
OR LEARN TO SKI, AND SCUBA DIVE
WHY CAN´T I
SAY I LOVE STOCKHOLM
AND NOT LISBOA
PREFER PARIS TO BERLIN
OR SAN FRANCISCO TO ISTANBUL, THAT´S IN MY HEART
WHY DON´T I MARRY
A BUREAUCRAT
WITH NOT A DROP OF PASSION IN HIS SOUL
AND A CONTEMPT FOR ART
BALDING AND CHEERFUL
TILL WE BOTH DIE
WHY DON´T I START
TO DRESS LIKE NUNS
AND HIDE MY SHOULDERS
AND MY LEGS
FROM PASSERS BY
OR I COULD
JOIN A CULT
BECOME RELIGIOUS
START BELIEVING
IN SOMETHING
WHY DO I HAVE TO BE SO DAMN SMART
AND TRY SO HARD
TO BE LOVED BY EVERYONE
WHY DO I HAVE TO CRY
WITH EVERYTHING THAT MAKES ME
CRY
WHAT IS THE GOOD OF AN INTELLIGENCE
WHEN IT REASONS ALWAYS THE SAME
WAY
AND ALWAYS REACHES
THE SAME CONCLUSION
I ENVY
THOSE OTHER PEOPLE
THE MURDERER
WHO BECAME A PHILANTROPIST
THE PRIESTESS
WHO BECAME A DOMINATRIX
THE OLD MAN
WHO CAME OUT OF THE CLOSET
AT EIGHTY FIVE
FIVE CHILDREN AND TWO WIVES
CHANGE
CHANCE
AND ALL THINGS
UNFORESEEN
AND YET ARRIVED
A CHANGING NATURE
CHAMELEON MINDS
CHANGE
THAT IS THE ONLY
INTELLIGENCE
THAT MAN CAN HAVE