So, another year is over, and also another decade. Everybody is thinking up their New Year´s resolutions and, more importantly, planning which New Year´s parties to attend.
People celebrate New Year´s all over the world, in one of the most international celebrations there are. While Christmas Eve does have a religious origin and deep religious implications for many, New Year´s eve is celebrated all over, by people of different religions.
In Uruguay, New Year´s Eve is the biggest party of the year. As a true Uruguayan, I decided to put together a list of places around the world where I have either spent New Year´s Eve, or visited at a different time of year that I simply imagine must be fabulous on that special night, such as Dublin and Tokyo.
Santorini
It is no secret to anyone who has been reading my articles that I am head over heels with Santorini. Knowing how much the Greek love to party, what delicious food, drink and music is available in those parts, and what a fabulous view you can get from those cliff-top restaurants, it doesn´t take a genius to imagine that Santorini will offer one of the best New Year´s Eve parties in the Med.
Here is a video of what beautiful Oia, Santorini looks like at sunset, just before the fireworks and the beginning of the end of year parties.

The Greek version of Santa delivers gifts on January 1st, so there is an added thrill for New Year´s there. As the first day of the new year (PROTOHRONIA) is associated with good luck, there is a big lotto with huge winnings playing on that day, and it is also tradition to hide a golden coin in a special cake. The person who gets a piece containing the coin will be the luckiest in the group for the coming year.
Aruba
Oddly enough, I haven´t published a blog on Aruba yet, although it is my favorite island in the Caribbean so far.
As someone who grew up with summertime Christmas and New Year´s celebrations, it is no wonder that I should go for the beach instead of the snow European capitals, for example.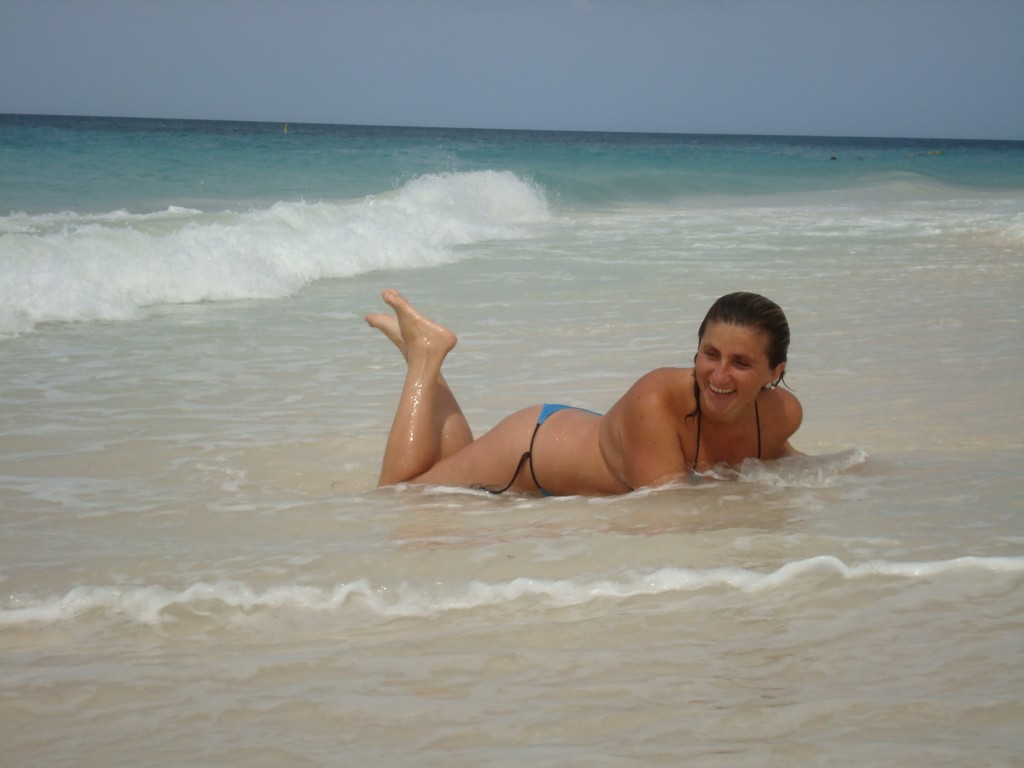 Aruba has the most breathtaking beaches in all of the Caribbean, the whitest sands and bluest oceans, the friendliest people, prices that are generally affordable, and culture and tradition to spare.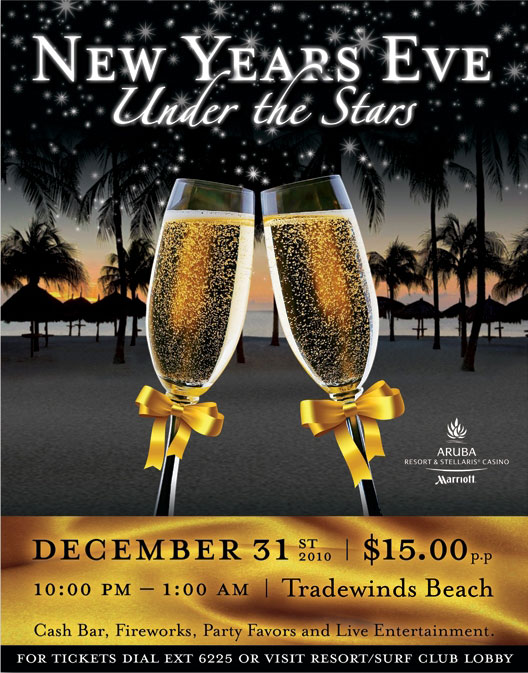 Most resorts and hotels offer New Year´s dinners. Fixed menu prices can be about $150 per person, including open bar. The fireworks downtown are fabulous, and best observed from a panoramic balcony. However, taxi service stops for some hours, as drivers go celebrate with their families, so it is best to rent a car in advance or not go too far away from your hotel.
Punta del Este
Uruguayans, Argentineans and Brazilians KNOW how to party, and since these Mercosurians constitute the bulk of the crowds that will gather together in this fabulous Uruguayan beach resort to celebrate New Year´s eve, then the parties are guaranteed to be spectacular.
The regions glitterati will host massive parties in their gorgeous seaside estates, and the discos at LA BARRA will feature dancefloors that will be pumping till the next morning and beyond.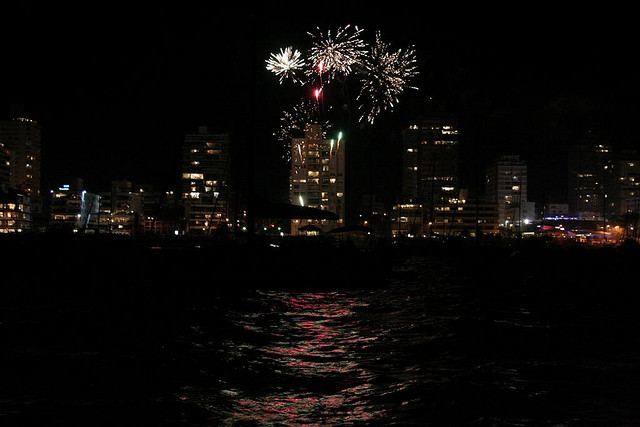 Most of the international hotels in Punta del Este will be hosting New Year´s parties and dinners. If you want to book with them, try starting with these top local hotels and resorts.
Uruguayans traditionally barbecue lamb, pork, beef, chicken and sausages for Christmas and New Year´s, which they serve accompanied by a variety of salads and side dishes. Fireworks in Punta tend to be quite a spectacle, and watching the first sunrise of the year is a very popular practice.
Dublin
If we are talking about people who know a good party, Dubliners are right up there with Uruguayans. With a love of music, food, and drink that they have always endeavored to proclaim over thousands of years of civilization, the Irish, and Dubliners in particular are a safe bet to offer a big New Year´s Eve party scene.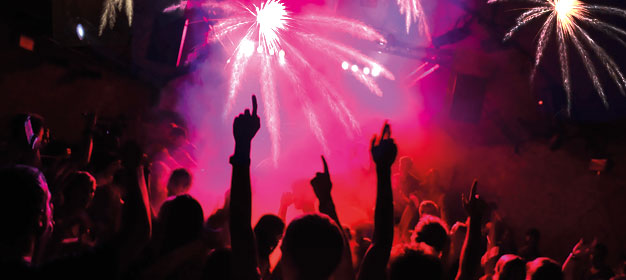 Whether you follow the crowds that tune in to the bell toll from one of their famous Cathedrals or head down to a popular gala concert or a fancy New Year´s dinner at a famous restaurant, yours will surely be a night to remember.
Tour operators even offer a special New Year´s Pub Crawl, for a true Irish experience.
Tokyo
In Japan, New Year´s Eve is the most important celebration of the year. It is one of the two occasions when the Imperial palace opens its doors, and the Emperor and family salute the crowds from glass-covered balconies.
Millions of people line up for hours to enter the most famous temples in Tokyo. Bonenkai or "Forget the year " parties are held all over. The Japanese believe that a new year is like a new beginning, so the parties are meant to put all the problems of the past year behind.
The first of January is a special day. Nobody works then, and it is a time when everything should be peaceful and harmonious.
Each element contained in the Osechi Ryori boxes served on shogatsu (New Year´s) have a special significance. For example, Datemaki, a special fish and shrimp omelette symbolizes a wish for many days of good fortune, Konbu seaweed represents a wish for joy and Daidai (bitter orange) brings wishes for children to be born in the new year.
A good places to go for the New Year´s countdown is the Zojoji Temple, where sheets of paper for the writing of wishes and balloons are handed to attendants.
If all you want is for the New Year to being already and grant you a fresh start full of hope and possibilities, Tokyo seems like the perfect place to welcome it.
There are many other places I love on New Year´s Eve. I have spent about five of them sailing through Hawaii, the Caribbean, and around the tip of South America, I have spent a few in Buenos Aires and Cabo Polonio, and recommend either of those places.
A nice location, some of the people you love the most, and a glass of bubbly will always do the trick to make you feel like the best is yet to come.
Happy 2011 everyone. Where are you spending New Year´s Eve?
Let me know on the comments.
Cheers!