"Piria can be found in everything his iron will created. He was a man who had a dream, made it real, and lives in it"
LORELEY LAZO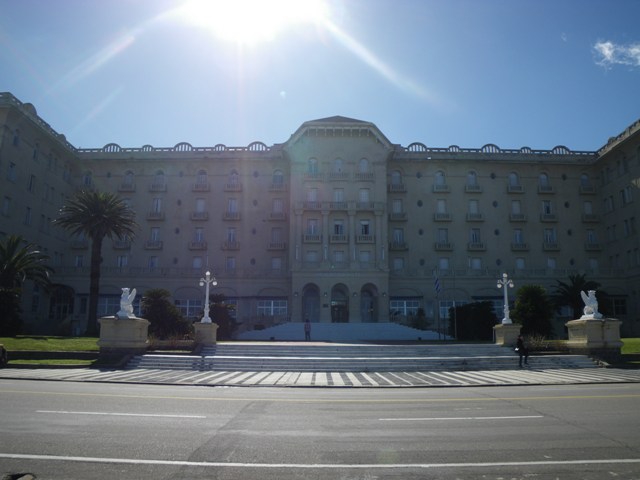 The seaside resort of Piriapolis, on the Atlantic coast of Uruguay stretches along a beautiful coastline at the foot of a panoramic hill, from the top of which the breathtaking beauty of the whole area can be admired. But this wasn't always like that. The grand buildings and the gorgeous boardwalk, and even the statue of Christ at the top of the nearby hill of Pan de Azucar were the work of only one man.
His name was Francisco Piria. A visionary who imagined things like a whole city running on solar power while living in the XIXth century and turned a barren coastline into a bustling seaside resort, Piria got his inspiration from his trips to Europe and especially the Cote d'azur.  Perhaps it was not casual that I was reminded of some seaside resorts in Uruguay while driving around Nice after all.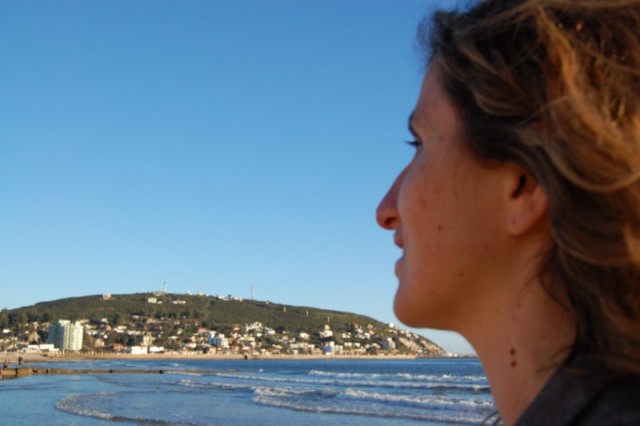 For some reason, over the years, a lot of Armenian immigrants bought summer houses in Piriapolis and started spending their holidays there. In fact, even today, as a woman of Armenian origin who attended an Armenian school in Uruguay, I can't take two steps in the place during the summer without being greeted by some distant acquaintance I sometimes have very little memory of.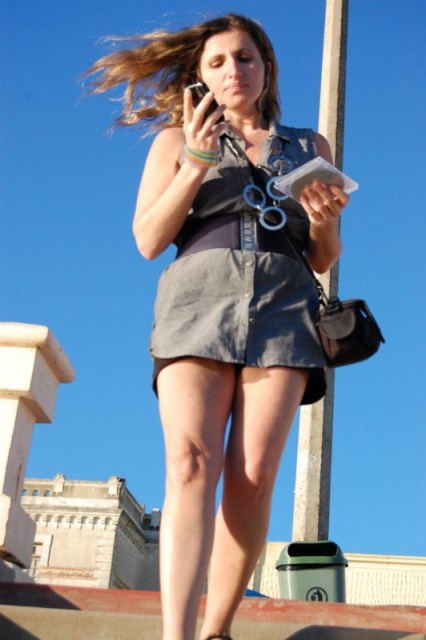 Last week, I was invited to preview my film RAUL, the charrua at a Festival which is held precisely at the ARGENTINO HOTEL PIRIAPOLIS, which was one of Piria's greatest achievements.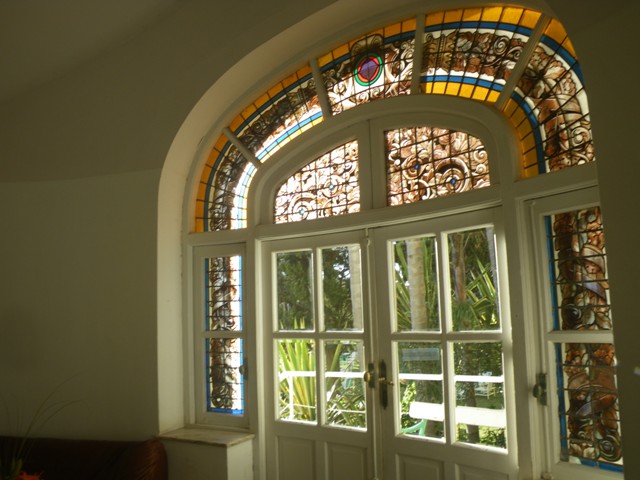 I had never really entered the 1930-built construction, and it was quite an experience to spend a couple of nights there. It was a little bit like travelling in time or living inside a movie. In fact, part of the award-winning Uruguayan film  Whisky was shot there, featuring the decadent dance floor (cheery Latin music played by random local bands, the looks of a makeshift disco, and the elderly attendance are what makes me call it decadent), which is part of the main dining room during the day.  So, between that and the thalasotherapy pools, where the sea water is kept at such a high temperature that it's rather impossible to move, so that people look like stray whales floating half-dead on a pond, all I could think of seeing that was another film by director Lucrecia Martel (also in attendance at the Fest; I wonder if she had the same feeling…) called THE HOLY GIRL, where a medical conference is held at a decrepit out of the way hotel in an Argentinean province; though, of course the pool in the film was in a far worse condition than the Argentino Hotel's ones; and the real connection was in fact the attitude of the swimmers.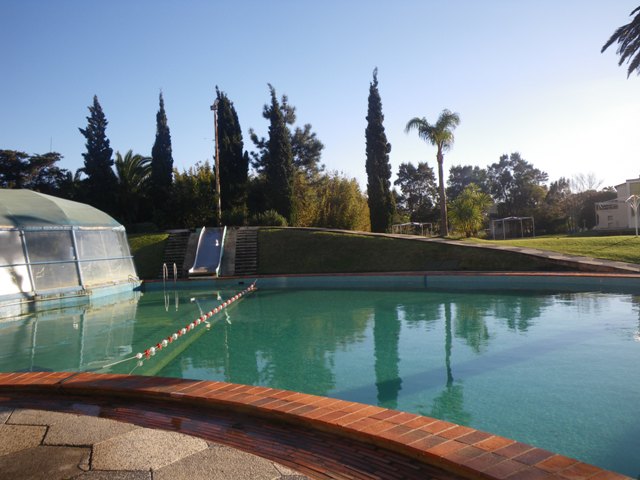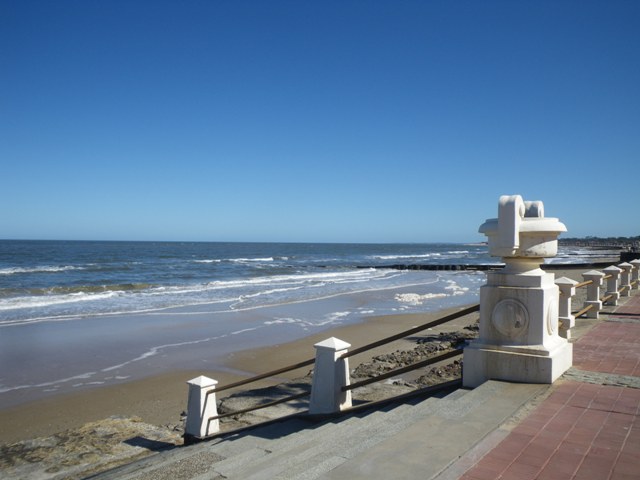 All of this may sound negative to someone used to staying at the Sheraton and such, but I have to say that the services at the hotel were very good and the charm of the construction and the antique furniture is something that you wouldn't find in a modern hotel.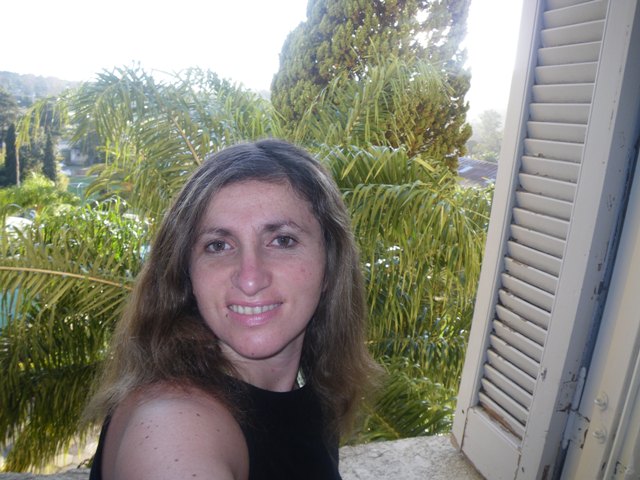 The empty large corridors at night gave an impression of a scene out of a horror film, and everything felt larger than life. Director Eliseo Subiela told me at dinner that the place reminded him of THE SHINING, and I think he had a point.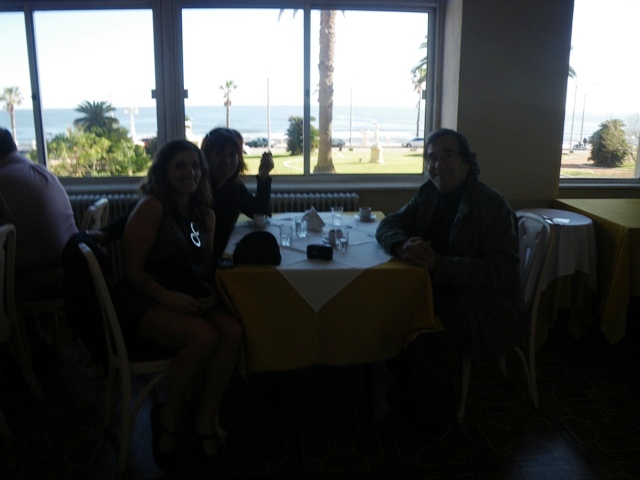 As you may have guessed, the hotel caters mostly to people over 50 these days, offering them the rejuvenating powers of heated sea water, spa treatments, and an all-inclusive system that offers good quality buffet meals with beautiful views out to the ocean.
The room I stayed at was perfect. It had a desk and an antique mirror, which came in handy when I had to finish editing my film's 20 minute preview (the desk, I mean; not that I need to see myself on a mirror while editing…). The bathroom was large and comfortable, there was hair dryer, cable TV, a mini bar,  Wi Fi Internet, and roughly all the services you expect from a first rate hotel.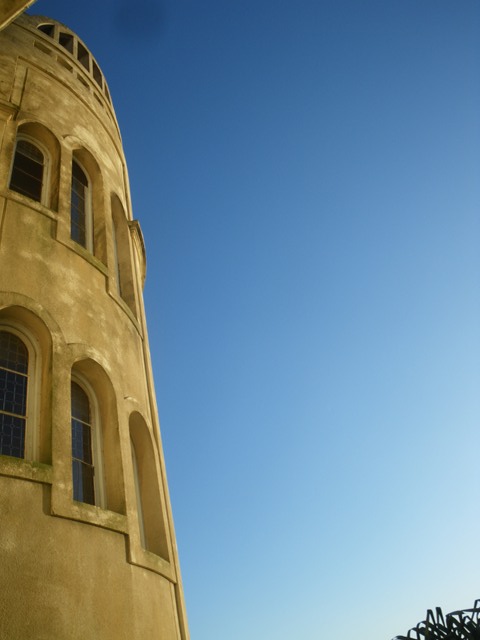 There is one other thing that we discussed at large when I was introduced to Ludovica Squirru during that weekend. Ludovica is famous in Argentina and other parts of South America as the top Chinese Horoscope expert, but she is also one of the most knowledgeable people in all things pertaining to the spiritual and energetic aspects of any given location. It was through her that I learnt about one other thing you might get out of staying at the Argentino Hotel in Piriapolis. Namely, the spot was chosen by Piria because of the energetic powers of the meeting of the hills and the coast, and, as a Kabalah and Alchemy specialist, nothing he did in the planning was random. It is said that Piriapolis is a place in Uruguay with bio-energetic powers of the highest order.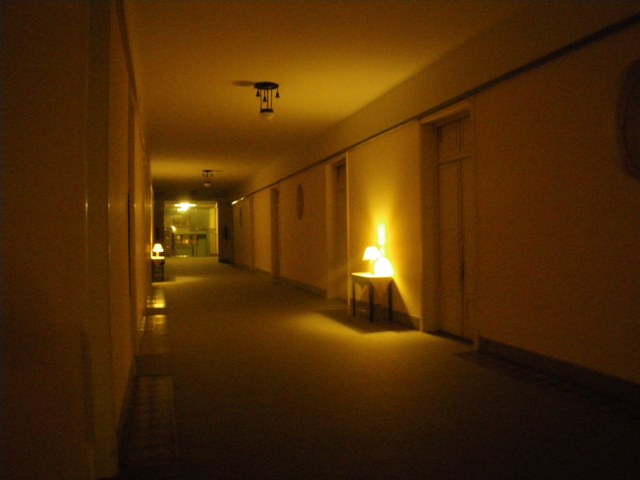 However, if you don't believe in that kind of stuff, I have to say that you will rarely find bluer skies, prettier horizon lines and sunsets, tastier fresh fish, and a more relaxed atmosphere than in Piriapolis. In a way, staying at the Argentino hotel can be an experience akin to travelling in time, while retaining the comforts of today.
I shall not forget the muffled sound of the music coming from the dance floor downstairs, as I walked through the grand corridors of the second floor in that yellowish light akin to that of candles; the emptiness and the ghostlike feeling of those muffled sounds, as if they were the ghosts of sounds long expired; as if two different times existed side by side inside that fairy-tale like building which was nothing other but one man's dream.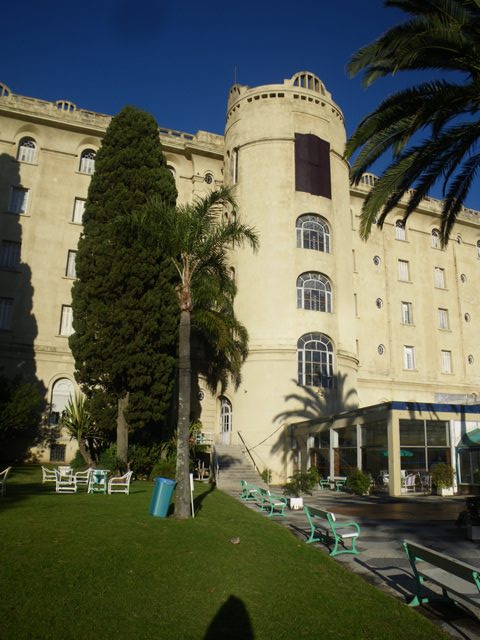 My friend Rosario Infantozzi wrote a large part of one of her books there, and I can see how this would be a fantastic place for a sejour for creative people of any kind. Don't quote me on this, as I have to preserve my reputation as a skeptic; but maybe there is a strange, powerful energy in the area after all, but you'll have to see for yourself.