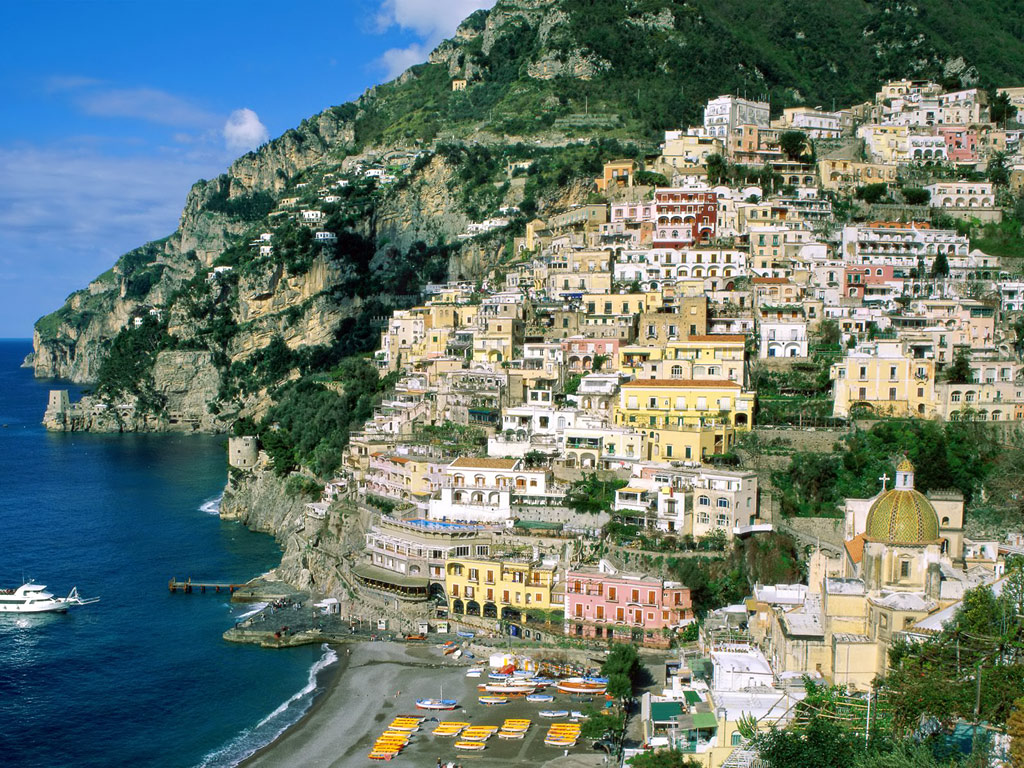 Recently, a friend of mine who is pregnant visited the Amalfi Coast.
I was terrified for her, after having been there, and knowing those perilous roads perched up high above the ocean on the edge of the hills. A narrow road, a bus going too fast for my taste, and at every turn, the possibility that some reckless tourist who had opted to rent a car instead of taking an organized tour, would send us flying into the abyss.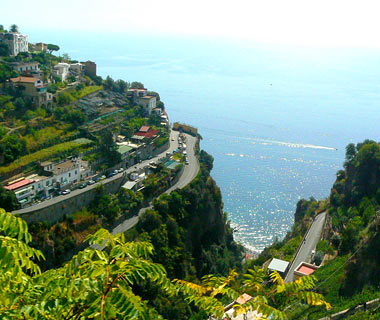 When I visited Amalfi, I was with my beloved Armenian friends from Australia Silvia and Vart and their respective husbands. I remember seeing all those beautiful restaurants by the water, and the houses and hotels promising the ultimate Italian summer bliss and thinking that I would love to spend some time in Amalfi, but I imagined that I could only do it if I found a place where I could stay the whole time, without having to resort to that dreadful road, not EVER. I haven´t really come up with a solution as yet, thus, so I remain, Amalfi-less…
During that trip, we also visited the beautiful Amalfi town. This was a lovely place, excellent for shopping for Italian specialties like Lemoncello and souvenirs. The pebble-stone streets, imposing churches and meandering alleys had a unique charm, that almost made me forget the fright of the Amalfi seaside drive. We had the most perfect ristretto out on a terrace cafeteria in the town square, just enjoying the usual loud bustle of any Italian town of any importance during the beautiful month of August. It is not the taste of the perfect Italian coffee that is ingrained in my memory, but rather, the friends I made for life that afternoon.
All in all, the whole Amalfi experience will always be engraved in my memory with the distant taste of a scene in one of my favorite movies from when I was a teenager "THE BIG BLUE," in which there is a scene somewhere on the coast of Italy, a place that totally looks like Amalfi, where an delightful Italian "mamma" cooks serves some magnificent Spaghetti frutti di mare by the sea.
Here is the scene I´m talking about, though it actually takes place in Taormina, on the island of Sicily…
To my imagination, I guess Amalfi will always be a dream of a nice table set in the sun, by turquoise waters and the delicious scent of a perfect plateful of spaghetti frutti di mare.
If reading this has managed to open your appetite, here is a good recipe. Bon appétit, buon mangiare!