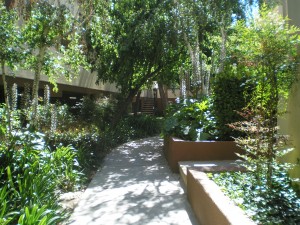 Coming from the Uruguayan winter, the best thing that could have ever happened to me on this Californian spring is to be staying in the Valley for a couple of weeks.
The days have just been brilliant, and I have had a chance to enjoy a bit of the outdoors, whenever I am taking a break from my film work, which, by the way, couldn´t be going better.
Every morning I spend a good half hour in the jacuzzi, although it is getting so hot lately that this may soon no longer be a possibility, unless I wanna be fried in the Valley heat.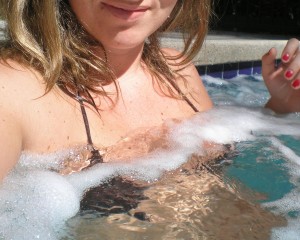 For the last week, my secret pleasure has been reading  La pregunta de Sus Ojos (Spanish Edition)
 the book which originated the Argentinean film which just won the Academy award for Best Foreign Picture. What a fantastic read! I can´t even begin to tell you how much I missed the book when I had to go down to the jacuzzi equipped with nothing but the LA weekly and one of those boring scandal-magazines.
I recommend the book even if you have seen the movie. Its prose is perfect and every word is like a bullet that hits the target right on the spot. Nothing is wasted. The characters are endearing and the story will have a grip on you from the first sentence to the last page. It´s not a love story, it´s not a thriller, it´s not political, and yet, it is all of those things at once.
After I finished this much to be missed book, I was pleased to find out that the movie (poorly translated as THE SECRET IN THEIR EYES- it should be HER EYES) is still playing in Hollywood. After all, though we, Argentineans and Uruguayans,  have our rivalries, we will always root for each other in the world.
But the billboard anouncing Secret is not all that I saw in Hollywood. I went to the Abbey, the main happening gay bar in Hollywood´s rainbow-friendly area. Great food, great service, good music, and some stripper action going on there provided for a very colorful evening with probably the only four straight people in the place. I totally recommend the Abbey, except if you are looking for some heterosexual interaction…
The following night, we were out for interaction, and we decided to check out some bands on Hollywood, but, alas,
Purple Melon wasn´t playing, and there was someone from American Idol (??!!!) at the Viper. so, we went for classic and decided to give the Whisky a go go a try. Other than my bank statement saying I gave a waitress a $50 tip over a $10 margarita (made with disgusting fake lemon juice, by the way-mental note: I need to open a bar with ONLY NATURAL FRUIT DRINKS…), when I actually gave her a $5 tip; we saw a really boring band with a good drummer, a not so good Jimmy Hendrix wannabe, and a cover band that sort of saved the night with their good Asian guitarist and good song choices.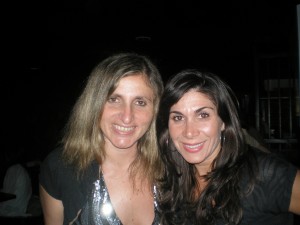 The balance for the week: I am desperate for another good rock concert. The good news: Purple Melon will be on THE HILLS on Tuesday, so, I will get a bit of that. My film editing is looking good, my work-out program is working wonders, and I sort of managed to see enough of my friends, even while working really long hours on the film.
I am truly blessed to have had the chance to make the RAUL film and to be here surrounded by all these beautiful people that I am fortunate enough to be able to call my friends.