Some of my LA friends are in London right now. They are there for only a short period, and thus, decided to go for some posh hotel. As I am planning my next trip to Europe, I started thinking about all the opportunities I had to go to London when I lived in Spain or when I visited other Western European countries. The truth is I have always been scared of the British pound and how expensive everything is supposed to be on the banks of the Thames.
I have mixed feelings about London, because every traveler I meet who is coming back from a trip there invariably comments on how amazing everything is and how amazingly expensive everything is. To fight this fear and gather some courage to finally make the leap, I decided to do some research to see how much accommodation really costs in the English capital.
Price range
If you go to London with your usual idea of what is cheap and what is expensive, you may be very disappointed. From what I've seen, any private room, studio, hotel room that is not too far away from London's main attraction area, also known as Zone 1, that costs under 200 US dollars is a budget option in this town.
While I was able to locate the odd hotel room for $100, customer reviews tend to be rather unflattering for most options under $150-200. You may think that you hit the jackpot if you find something cheaper, but if you want the basic things you expect from accomodations: working toilets, comfortable beds, friendly staff, access to transportation, chances are you will have to spend at least $200 a night for a standard room.
Top Rated London Bed & Breakfasts and B&B-style hotels
Fortunately there are many interesting options in terms of well-located, charming, and comfortable B&B-type accommodations in London's central area and beyond. A few years back, the Guardian published a list you might wanna check out, though some of the info may be outdated. Other than that, there are many London low cost Bed and Breakfast offers you can check out online. Below are some of my favorites so far.
Jesmond Dene Hotel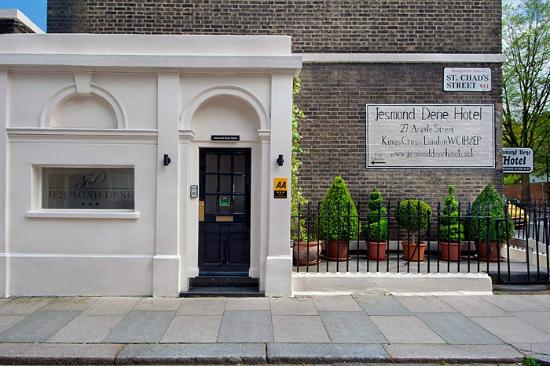 At the top of the list is Jesmond Dene Hotel. Located in the vicinity of King's Cross, this hotel receives consistently rave reviews from guests. While rooms are on the small side, they are extremely clean and cozy. The shared bathrooms are cleaned regularly, and the staff is extremely helpful and friendly. Most guests recommend this hotel based on value for money, customer service, and location.
Lynton B&B Hotel London
Visitors also rave about the Lyndon B&B Hotel London. Located a few minutes from Victoria Station, this hotel has been consistently praised for its excellent breakfast and the great recommendations staff commonly offer, from budget transportation options to great affordable restaurants. Clean, comfortable, and located near every main London attraction, this hotel seems like a safe bet. Both adult travelers and families with young children reported enjoying this hotel.
Cart and Horses Bar and Hotel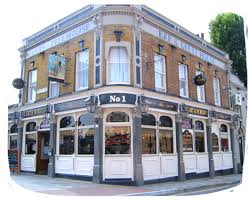 The family-owned Cart and Horses Bar in the East End is known for its warm and welcoming staff. The look of the period London house is absolutely charming. Both private and shared bathroom options are available, and the bar hosts live shows on Friday and Saturday night. A must-see for Iron Maiden fans, given the band's connections with the bar, which the owners will be very happy to discuss. An ideal place for young party people to stay in the Stratford Area.
Great Airbnb Rooms and Apartments in London
I love airbnb. I rent my Montevideo apartment on it, and I have rented several apartments in the US through the site. While planning my trip to New York, which starts next week, I almost decided on a lovely apartment overlooking Brooklyn bridge but ended up picking a suite in a charming guest house with antique furniture. New York and London are obvious airbnb choices for the same reason: they are cities where hotels can be incredibly expensive. Here are my top central London choices for under 200 US dollars in London.
Luxury by the London Eye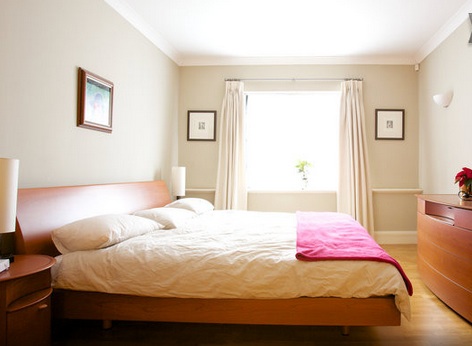 Consistent 5-star reviews and an ideal location make this ensuite room a great choice for London visitors looking for a great room close to all the main attractions. Find it at http://www.airbnb.com/rooms/752511.
Lovely Period Home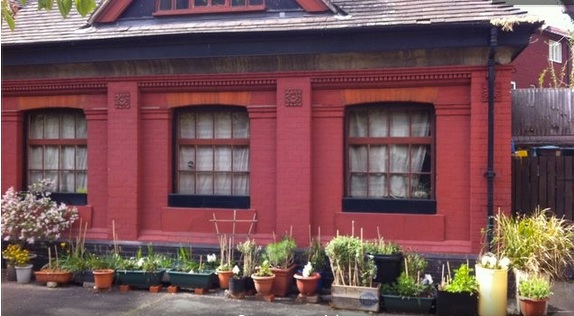 Two or three metro stops from all the main attractions, this lovely period home also boasts a charming couple of hosts. Perks include complimentary wine and tea. The rooms are quite lovely and the reviewers all sound extremely happy. Located in the triangle area between Mile Road and Commercial Road. Find it at http://www.airbnb.com/rooms/2823071
Luxurious Room in London's Zone 1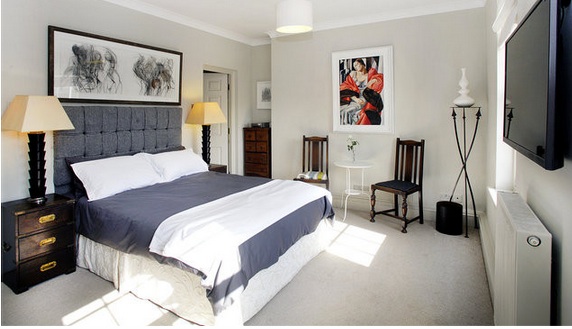 This beautiful room stands out for its decor. Gracious hosts, an ensuite bathroom with a view, small fridge and tea and coffee -making facilities make this airbnb offering quite the catch. If you are looking for affordable luxury in Zone 1, you should try to book in advance, as the calendar must fill up quickly. http://www.airbnb.com/rooms/2359056.
Enjoy London! If you happen to be a fan of soccer, don't forget to get a ticket for a game featuring my countryman and soccer player extraordinaire Luis Suarez. He didn't score for Liverpool today against Chelsea, but if you look at the statistics, a goal from him is a pretty safe bet. Find it at