Being in LA, it is impossible not to think about Vegas. Everyone you meet either just came from Vegas, is reminiscing about their last trip or planning a new gambling, dining, and partying escapade. Of course, the hype is more than justified. The neon town rising out of the Nevada desert is rich in opportunities for travel adventures, though, fortunately, they don´t always end like in the famous Hangover franchise.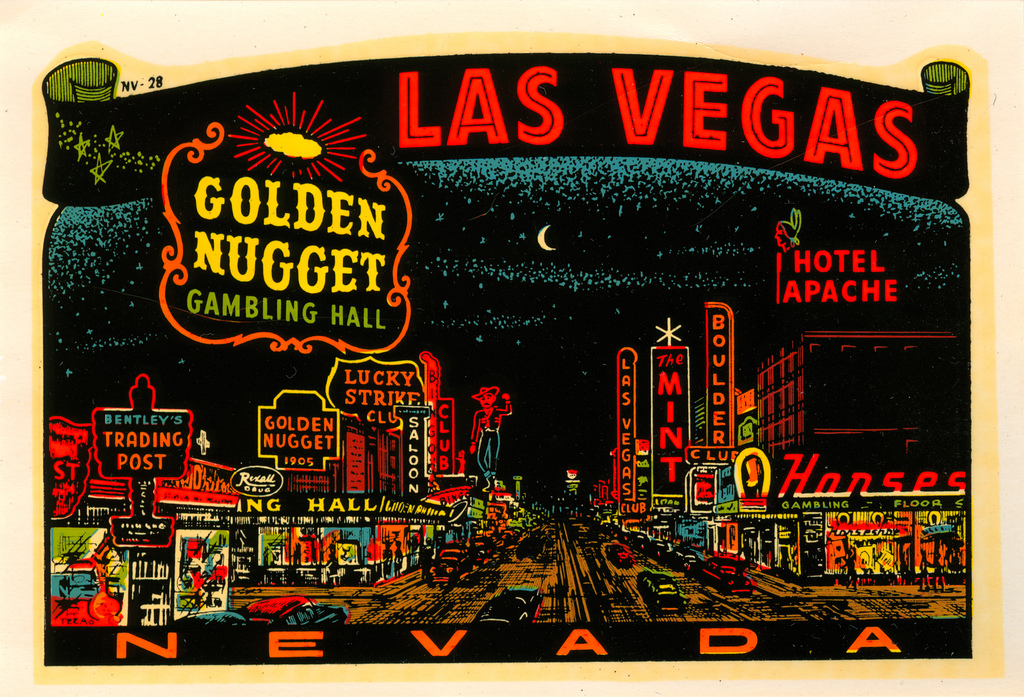 While in Vegas, you can feel like you are having high tea in Paris, as you overlook the gorgeous Eiffel tower replica of the Paris or glide casually in a gondola through the canals of the Venetian. High shopping is also a quintessential Vegas attraction, while history buffs will certainly enjoy a promenade along the historical trip, with its cast of characters worthy of a David Lynch film; from aging starlets in skimpy clothes to dominatrixes and acrobats. Though pop culture representations may make it seem like Vegas is a place for gamblers and party-seeking youths, Las Vegas holidays can offer something for everyone.
As I am not into gambling, and I prefer the real Europe to Las Vegas´s version (though I do LOVE the Eiffel tower, they really did a good job with that one), I have to say that one of my favorite things about Sin City is the food. Exquisite gourmet experiences are a common offering around the strip, but sometimes it is hard to tell what is REALLY to-die-for. I have tried many of these dishes and researched others extensively, and I can confidently recommend all of the menu items listed below. To make the gourmet restaurant-hopping easier for travelers, I have also prepared a Vegas dining map:
Best Food in Vegas Map                                                                   
Gourmet Map of Las Vegas References:
From homemade breakfast staples to original Margarita blends, Vegas offers something completely amazing for everyone to enjoy. On your next trip, whatever you do, make sure to try all these delights. Some are pricey, some are affordable, and some might even break the bank, but they are ALL worth it. Bon appétit!
1. Greek Omelet at Mr. Mamas – Home-cooked in Vegas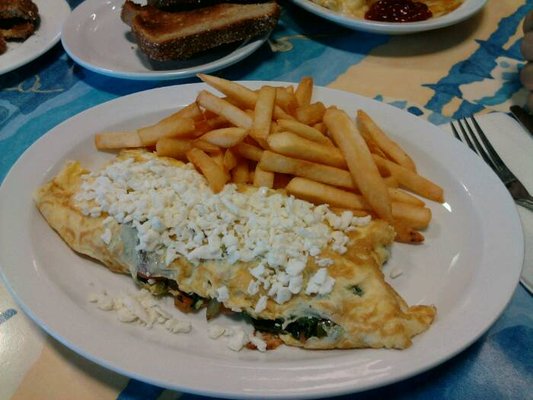 For a taste of the old world, there is nothing like breakfast at Mr. Mamas, where the owner greets guests at the door, and travelers from the remotest regions can feel at home. The star of the menu is the Greek Omelet, made with Feta Cheese, Red Onion, Spinach, Tomato, and Garlic. Like all of the diner´s omelets, this one is made up of four delicious eggs, but for a minimal 1$ fee, cholesterol-detractors can get it with only egg whites.
This is probably the greatest place to eat in Vegas on a budget (an omelet costs about $7). Old world friendliness, old world prices, and the exquisiteness of both worlds.
2. Butterfish at Roy´s
Roy´s is a great place for a family celebration. Its exquisite service will be best appreciated if you order their unique Butterfish dish. Some other treats celebration attendees may encounter include personalized menus and desserts.
Misoyaki Butterfish. Image courtesy of TripAdvisor
The star of Roy´s Hawaiian fusion cuisine is no other than the MISOYAKI "BUTTERFISH." which features Alaskan Black Cod, Baby Bok Choy and Furikake Rice. Alaskan Black Cod is, in itself, one of the best dishes a fish lover can experience, and this recipe highlights all of this amazing Cod´s virtues. At 34$ a piece, the entrée is not cheap, but it is really worth your hard-earned dollars.
3. Rib Eye at Vic & Anthony´s
As far as upscale restaurants go, this meat-eater´s paradise located in the also upscale Golden Nugget is arguable the best place to have a steak in Vegas. The atmosphere and excellent service make it an ideal place for a celebration, when money is no object and the goal is to share a perfect evening.  The lobster, the roasted salmon stuffed with crabmeat, and seafood in general are also spectacular, so, beef fiends can also enjoy the experience.
4. Curry Duck at Lotus of Siam – Vegas goes Thai
Thai food has been all the rage in many areas of the Western United States for quite some time now. Unfortunately, a lot of it comes from cheap, fast-food-type establishments. Whether you are a Thai food connoisseur or not, this eatery´s Crispy duck in panang curry will dazzle and amaze. Selected with love and cooked with surgical precision, this will possibly be the best duck you will ever have. The wine list is rich in perfect pairings for this and the restaurant´s many other stellar dishes.
5. Foie gras at Picasso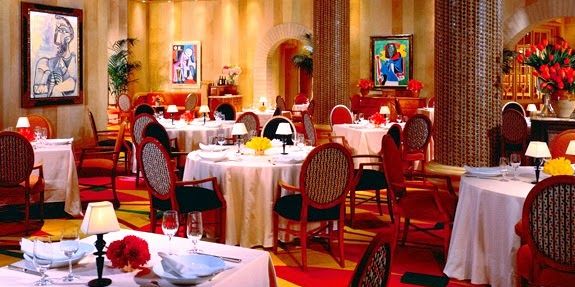 Picasso is a formal, upscale restaurant at the Bellagio. If you want staff to spoil you, this is the place to be. The best experience the restaurant offers is tasting their rich, spectacular foie gras at a window seat, watching the fountain shows. The someliers are wonderful, and you should definitely trust them to choose the perfect wine to have with the foie gras or another menu favorite, the short ribs entree.
6. The Pop Rocks sushi roll at the Yellow Tail Restaurant
I went to the Yellow Tail to celebrate a birthday. I tried all kinds of amazing sushi, as we sort of shared what everyone was ordering, and it was all top-notch. It can be expensive to order everything that strikes your fancy among the creations of chef extraordinaire Akira Back, but if you are in Vegas and you enjoy sushi, stopping by the Yellow Tail is definitely a must. If you never thought you could mix candy with sushi and succeed, try the Popping Spicy crab specialty roll, which features cucumber, asparagus, and the infamous Pop Rocks.
7. Butter cake at Mastro´s Ocean club
Overlooking the high shopping area of Vegas, Mastro´s prides itself in its impeccable service and staff. From Cesar salad to rib eye and filet mignon, the menu abounds in excellent choices, but the star is Mastro´s Warm Butter Cake, a dessert that has been featured on cooking shows galore. In fact, you can find the recipe online and try it at home, but nothing can ever compare the creamy deliciousness of the real thing.
8. Chocolate soufflé at Le Cirque (Bellagio)
Le Cirque´s flawless chocolate soufflé (Photo, courtesy of TripAdvisor)
A chocolate souffle can tell you many things about a restaurant, and Le Cirque´s version speaks volumes of wonders about Bellagio´s signature restaurant. Impeccable service, inspired appetizers, like the panko-encrusted poached egg with caviar, delicious desserts and entrees cooked to perfection make Le Cirque one of the top upscale dining options on the Strip.
9. Cucumber and Cilantro Margarita at The Mandarin Las Vegas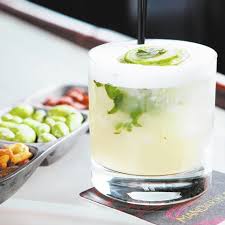 Besides the amazing views of the neon lights and Vegas skyline, the enjoyment of which demands pre-booking a table by the window, The Mandarin bar is famous for its unique Margarita concoctions. My favorite is the cucumber and cilantro blend, a thing that might have never have occurred to me, adept at mixing drinks as I am, but which is positively a triumph.
10.Blueberry Lemon Curd Crepe at Crepe Expectations
Who doesn´t love crepes? There is a crepe for everyone at Sin City´s Crepe Expectations, but the Blueberry lemon curd offers the perfect blend of sweet, sour, and share deliciousness. Each bite reveals a new texture, a new zesty flavor or sweet delight. One of the best crepes one can have outside of la France. If you happen to be in France, just find the little creperie up on the slopes of Villefranche and prepare to be amazed.