Back in the summer of 1990 when I was still a teen and barely dry behind the ears traveling the Greek islands, I had the good fortune to make some Swiss friends who invited me back to Switzerland to hang with them while their parents were still in Greece. Being the financially depraved, adventurous souls we were the cheapest route was a cruise ship from Piraeus to Ancona, Italy, where we would take a train through the Alps.
The cruise ship was huge, like the way people remember the playground when they were kids, and we were excited to be on board, being as politely obnoxious as possible. There was, however, one problem: we could not afford accommodations and were banned from sleeping like vagabonds in the plush seats of the main cabin's social area. Thus, we had to sleep on thin camping mats laid over the hard, steel deck outside. Cold, windy, loud, salty and very uncomfortable, it was awesome anyway as we smoked cigarettes and drank warm, canned beer. However, we ALL would have rather been inside.
Nowadays, it is easy to travel nearly anywhere with a wealth of options on how to get there, but the original method of travel and exploration was by sea. Fortunately, this is not a lost practice and cruises across the open ocean are to be had to and from nearly every major port on the planet. While cruising was considered a luxury back when I had my little adventure in 1990, today, cruising has become extremely affordable, and all major cruising companies offer very convenient packages year-round.
Aside from the romanticism of the sunny sea air, deep-blue pristine waters and invigorating salty breezes, there is a completely different vibe and experience when traveling by ship. Not only will you have the chance to hunker down and actually be comfortable in almost certainly lavish surroundings available on nearly every cruise liner, from decorative quarters to plush dining areas and modern nightclubs, but there is potential for interaction with fellow travelers that cannot be had on a plane, train or charter bus.
The journey undertaken on a ship is an adventure, not merely a way to get from point A to point B, and passengers aboard tend to have a more hearty and profound sense of this and are willing to share that thrill.  So the next time you're planning a holiday, consider the original mode of excursion and look into booking a lovely cruise, making travel a part of the holiday.
Comparing P&O and Carnival Cruise Lines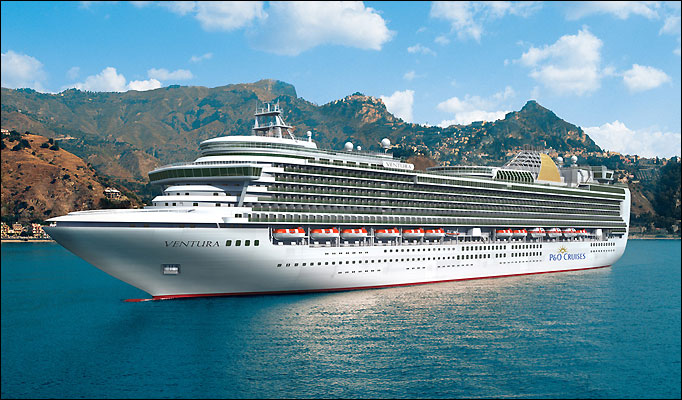 With a P&O cruise, one can literally explore the world by sea with extended trips on gleaming cruise ships replete with polished cabins, elegant cuisine and nightly entertainment. If you do not have time to circle the planet, opt for local itineraries as short as a two-night weekend getaway.  Either way, P&O can have you cruising the ports of Barcelona or Florence in the Mediterranean, stopping to bask on beaches in Malta or Corfu, marveling at the Northern Lights in the Nordic Fjords, or sailing the globe from Southampton to the Caribbean, San Francisco, Sydney and Hong Kong. P&O has a solid, successful reputation in sea-based transport and will carry you in comfort and style, and it is one of the most popular and affordable cruise lines around, especially in the U.K.
P&O has won several WORLD TRAVEL AWARDS in the past including World's Leading Large Ship Cruise Line, Europe's Leading Cruise Operator, and Indian Ocean's Leading Cruise Operator. It was also nominated for Asia's Leading Cruise Line, Australasia's Leading Cruise Line, and Europe's Leading Cruise Line in 2013.
On the other hand, Carnival Cruise Lines is famous for having pioneered the idea and marketing of shorter, less expensive cruises and their ships are known for a Las Vegas sense of style and entertainment. Winner of numerous awards, most notably "Best Bang for the Buck" by Porthole Cruise Magazine and "Best Value" from the World Cruise and Ocean Liner Society, Carnival ships offer passengers more than great food and fancy accommodations by way of more clubs and bars per ship, plus youth programs for children ranging from ages 2 through 17. Destinations on state-of-the-art vessels include Bahamas, the Caribbean, Europe, Hawaii, Alaska, Mexico, Canada / New England, Tahiti and Fiji Islands, and Russia and Scandinavia. For those looking for a big sea voyage the Transatlantic options offer journeys from Barcelona to New Orleans, with multiple Spanish and Caribbean ports along the way, or the impressive departure from London to New York, with Ireland, Scotland, Iceland, Greenland, and Newfoundland, Canada visits en route. Carnival also offers the original Cruise to Nowhere, a two-day vacation over open sea with no ports of call on the itinerary.
Carnival vs. P&O according to Customer Reviews
Online surveys pitting these two cruise lines against each show Carnival slightly ahead of P&O in a few areas, like payment methods accepted, social media presence and Google ranking. The two companies seem on equal footing regarding business credibility, website security and even pricing and packages. However, P&O gets more stars where it counts, namely, in customer feedback, positive reviews and their refunds, returns and exchange policies.
Travelers have a plethora of options between the two companies and either of them is more than capable of supplying a memorable and fun ocean adventure. Whichever choice you end up making, I recommend not spending the night sleeping on a rubber camping mat on the open deck, no matter how romantic the idea seems at the time.
This post was written by Christian Fattoruso
BIO:
Born in New York, Fattoruso comes from long tradition of Uruguayan musicians on his father´s side. His Greek heritage on his mother´s side has given him a flair for poetry in its purest forms. The nearly Shakespearean knack for coining words in the English language is entirely his own.
Once a full-time software and broadcast technician, the multi-instumentalist and songwriter now plays bass and guitar in several different bands in the Seattle area and is pursuing a passion he had neglected for many years, namely, writing.
Featured image by Ragingwire