A rendez-vous with producer Elias Ribeiro of Urucu Media in Rio de Janeiro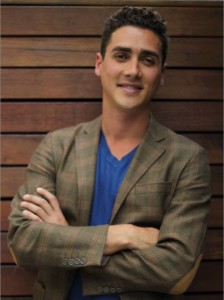 Elias Ribeiro was born in Brazil. With awards and selections from several of the world´s top film markets and funds, he is arguably the absolute star of Africa´s independent cinema today. His South Africa-based company Urucu Media is committed to finding the best stories and the most promising emerging talents in Southern Africa and beyond.
It is remarkable that it has taken a foreigner to have faith in the talent and stories that can express the conflicts and contradictions of post-apartheid South Africa through film and television. I was able to track down Ribeiro in Rio de Janeiro, where he went to spend time with his family in between the hectic festival run of his company´s film Necktie Youth.
When asked about his stance as a successful foreign film producer trying to tell African stories, Ribeiro explains, "I find that South Africans, and Africans in general sometimes do not have faith in their own stories. Many of them are trying to replicate foreign film models, such as Hollywood´s. Even the government funds look for traditional Hollywood-style screenwriting. Some of our projects win Hubert Bals, Torino Film Lab, and other funds and awards that are only given to a handful of projects every year, but sometimes they are too risky for South Africa´s national funds."
On the outside, Elias Ribeiro is the picture of the quintessential handsome Brazilian, elegant, relaxed, tanned, and charming. On the inside, he appears to be incredibly smart, optimistic, and full of life. After living in several European countries and working in many different capacities in the film world, he decided to settle down in South Africa in 2011.
His sejour began with a Master´s Program at the prestigious AFDA, one of the continent´s leading film schools, but he ended up falling in love with the country and its stories. He says he started Urucu Media mainly out of necessity: he needed a company to claim ownership of the film he made as his Master´s project.
Ribeiro´s passion level rises when he talks about finding and working with emerging talents. His winning streak with funds and festivals all over the world has put him in an ideal position to find opportunities for great talent.
"Now I have built these relationships with all these key decision makers, and I can use that to help great storytellers find funding and markets for their projects. I believe these stories from South Africa need to be told, but access to international funding is difficult for Africans. This has to do with how much slower information travels through Africa, lack of infrastructure, etc."
"The people who run the funds often comment to me that not enough African filmmakers are applying to them, that they get very few projects from Africa and they want more. My job as a producer is to bridge that gap between the people who have these incredible stories about these unique cultures and communities and the people who have the power to make films a reality. We tend to finance our films with a mix of private equity, state funds, tax incentives, broadcasting deals, and international funds."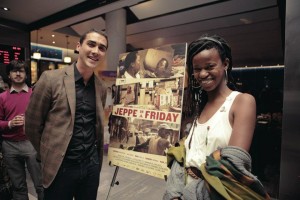 Urucu Media´s project THE WOUND is the current star among Ribeiro´s upcoming projects. The film tells the story of troubled city boy Thami, who returns to his father's rural village to be circumcised as part of an age-old Xhosa initiation into manhood. The conflict arises when deeply embedded secrets come to light as he forms an intense and unspoken bond with a closeted rural boy.
Already at the project stage, THE WOUND was selected for CINEMAS DU MONDE at Cannes 2014, it won an award from Torino Film Lab 2014 and support from Hubert Bals Fund, one of the world´s top international film funds, among many other distinctions.
THE WOUND, like all of Ribeiro´s projects, has a distinguishing trait for the international market; namely, sheer originality. NECKTIE YOUTH, the film by Sibs Shongwe-La Mer which has received rave reviews from the likes of Variety and Hollywood Reporter, has earned the director a fame as "the African Tarantino." The film, "a raw and despondent portrait of wayward Johannesburg Millennials," premiered in Berlin this year and just had a spectacular North American premiere at the prestigious Tribeca International Film Festival, the brainchild of none other than Robert de Niro.
Ribeiro´s plans for the future include starting a film company in Brazil, expanding Urucu´s production efforts across different regions in Africa, and continuing to find great stories that can tell powerful stories with deep roots in the African culture and experience.

Featured image: A scene from NECKTIE YOUTH