The math is pretty simple, when there is an economic crisis, people do anything, in order to close sales. Spain is not the exception to the rule, and, on top of all the beauty and relaxation this beautiful land has always offered, prices today are really convenient, when compared to other summer holiday destinations in Europe.
Personally, I cannot imagine Spain in a different season as the summer. I have been to Ibiza, Madrid, Barcelona, Huelva, and some smaller towns, and I lived in Valencia for a year, while I was doing my Master´s. Though it did rain a few times while I was in Valencia, you don´t really get a winter there, and I also escaped to the Caribbean for a few weeks in December, so, I really have very little experience of Spain in the winter.

Enjoying life, Spanish style
One of my favorite things about summer in Spain are the crowded terraces, those relaxed long lunches, where I´ve seen things unimaginable in Uruguay, like taking over an hour for the lunch break during a film shoot, and even having wine and beer with the food.
Spain is all about the culture. The Spanish people really know how to enjoy life. The seafood is magnificent, the cava never stops flowing, the bars never close and the beaches are spectacular.
If you go to one of the islands, you´ll get a smaller offer in terms of cultural activity, but more when it comes to water sports and sheer leisure and outdoor fun. Barcelona is the best place for museums, art and just everything that is trendy in terms of design, fashion and culture in general, but if you want a bit of culture in a more relaxed setting, you will always prefer Valencia. Nevertheless, Barcelona tours will take you to more spectacular and world-famous places, like Gaudi´s unfinished Sagrada Familia.
To get a feel for flamenco culture and the Arabic influence, you must see the gorgeous Seville and Andalucia, but the North also keeps some jewels such as the breathtaking coastlines of Galicia and the fabulous Basque country, with its beaches, interesting cultural heritage and fabulous cuisine.
Valencia area
If you do choose Valencia for your sort of center of operations, besides getting a chance to explore the magic neighborhood of Carmen in the oldest part of town, with its medieval buildings and meandering pedestrian streets, full of fun bars and cafes, you should also look into visiting the charming little Moncofa or securing some cheap Benidorm holidays. Moncofa is a tiny town on the seaside, which I wouldn´t ever have heard of unless I had once been invited to a film festival there. Unassuming little place, great food, great ocean views, nice people and I seem to recall, some pretty fabulous cantaloupe, are some of the things Moncofa has to offer.
On the other hand, Benidorm is pumping in the summer, art shows, electronic music festivals and concerts await in this coastal aera with modern infrastructure and top-notch restaurants and hotels.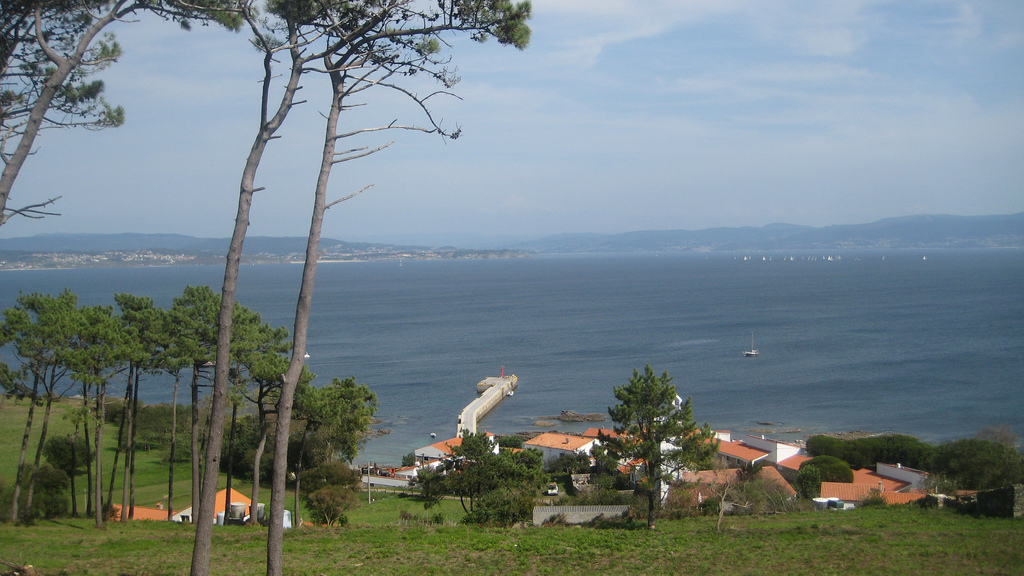 The islands
Among the islands, my heart is in Ibiza, but I guess it´s only because my beloved aunt Raquel lives there, and I have visited her at her beautiful villa in the area of San Rafael quite often. There are as many Ibizas as there are people visiting the island. If you want, you can dance from night till midday the next day at the various discos, but you can also rent a quiet place by some of the islands fantastic cliffs or in the middle of the greenness of the island´s center (though it will be more like yellow in the summer, when it doesn´t rain very often), and just enjoy the quiet side of the place. One thing you must definitely do if in Ibiza is take the ferry to the little but super-charming island of Formentera.
Madrid is one of my favorite places, but in the summer it´s like a cauldron, and I do not recommend spending more than a few days there, just enough to see the Prado and Reina Sofia museums, stroll around the beautiful Retiro gardens, do some shopping and board a speedy plane to the nearest beach!
Spain has always been gorgeous and full of life, but right now it is also quite inexpensive, and a good summer season in the economic sense may be just what the people there need to regain a little hope for the future of their wonderful land.
Images by Jessica Menchacatorre and AndyRobertsPhotos
Featured image: Getaria beach in the Basque country by Fresco Tours