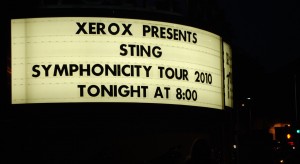 When I found out
Sting
was playing the
Hollywood Bowl
with the US Philharmonic orchestra on the VERY SAME NIGHT that
Purple Melon
was repeating at the Viper,
I cursed my luck. Fortunately, there was HOPE: Sting was scheduled for 8 PM, my beloved PURPLEs for 10:45. Since the Viper and the Bowl are in the same area, it seemed pretty doable, even considering the parking lot exit craze that I learnt to expect after having seen
ELEMENT BAND
at the Ford the previous week.
Video: STING rehearses Symphonicity at Abbey Road
So, my day started out alright. I had some sun by the pool, I got to the end of the first day of the Decathlon on my movie editing, I had the best work out ever singing along to Spinetta, Soda Stereo, and the Smashing Pumpkins, took a blissful afternoon swim, showered, and freaked out in front of the cupboard realizing I had nothing to wear. I ended up revamping my Nicole Kidman Oscars look (from a couple of years back) red dress into a funkier shorter version (no scissors involved; my mum hated it when I did that growing up; I just made it shorter with a hip-hugging belt). I wasn´t happy about the red dress for the Viper rock situation, but  I thought it would do.
The girls liked the look when they picked me up in Cal´s hubby´s Batmobile. So, we headed down to the Bowl. At the $30!!!! parking lot, I started seeing these three California blondes with gorgeous hair (that made Cal sing the song by Argentinean band
Sumo
"La Rubia tarada" (The dumb blonde). By the time we got to the little drinks counter at the Bowl, I had had it with the girls, who were now trying to figure out what was three times 7, to decide whether to get a bottle or three glasses of wine, after saying not worth it, when they figured 4 times 7 is 21 (double WHAT????), they got the glasses. It dawned on me then, blonde as I am, I am a racist against dumb blondes, as soon as I hear their silly chatter, it just gets on my nerves. End of guilty confession.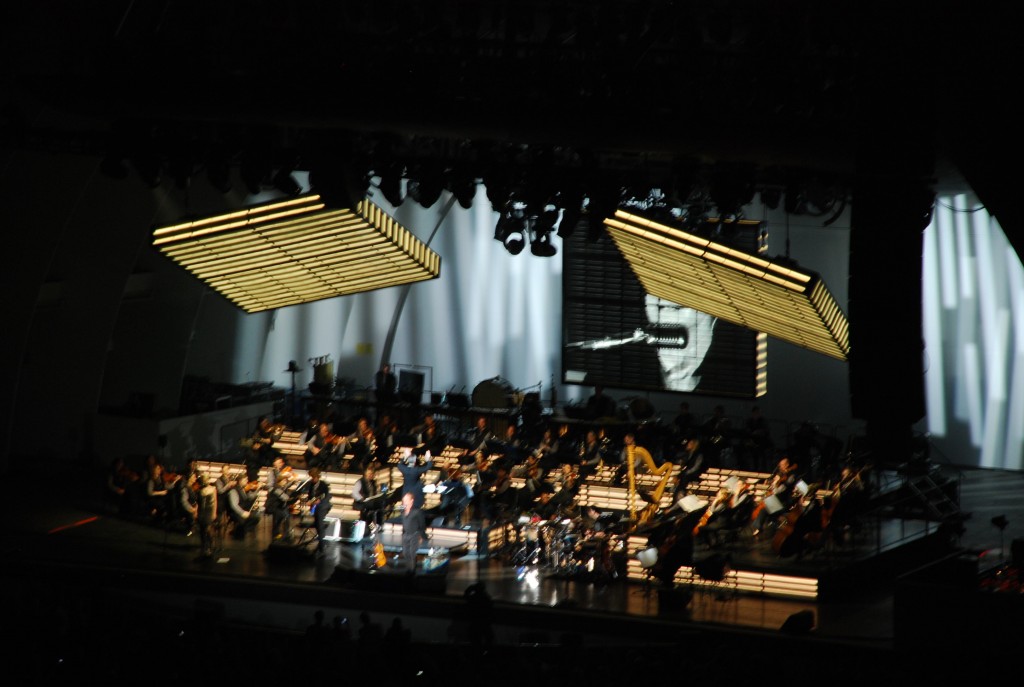 So, we took the many escalators it took to get to our seats (rather on the cheap side), and there he was, merely a dot in the distance, the man himself. Neither me nor Carla ever go to concerts where we cannot see the bands up and close, but when he started playing
SHAPE OF MY HEART
(one of my all-time faves) the guy had me eating from the palm of his hand. I cried then, as I would many more times during the concert.
Shape of my heart live at the BOWL on Youtube
What an experience, to see a 50-year old Sting, his vocal chords intact, in better shape than ever, accompanied by an amazing backup vocalist and a genius conductor leading a superb Phil. The arrangements were next to perfection, the song choices, made in heaven, the slim moon was shining over Hollywood, and one could ask for nothing more.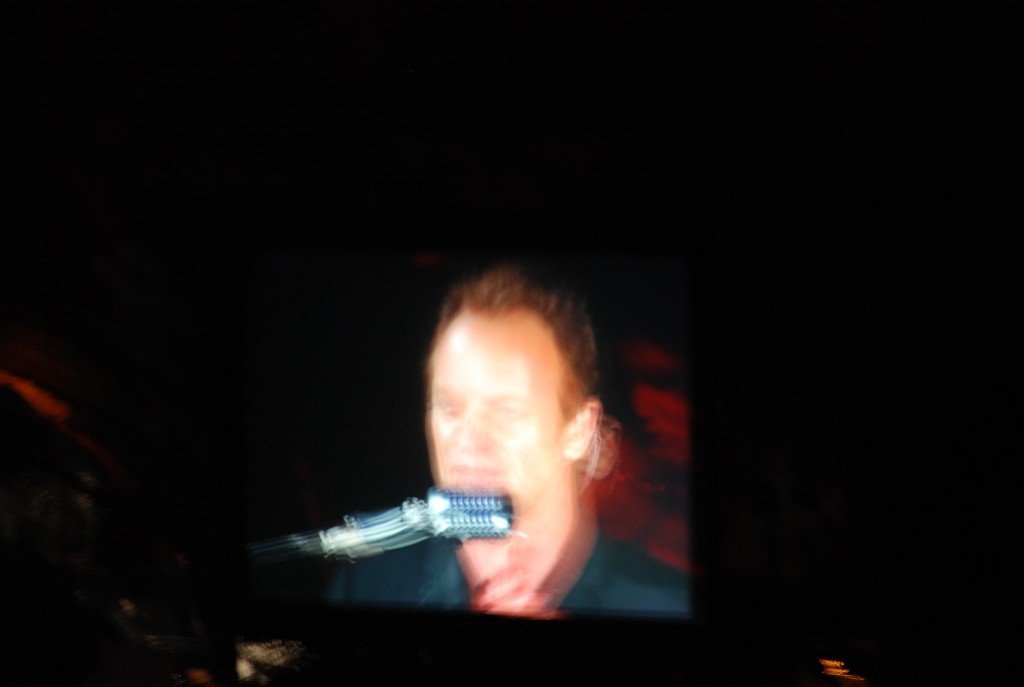 But THERE WAS more, because Sting was awful chatty that night, sharing stories of his father, childhood, and, especially, the inexplicable process of songwriting. I also learnt that he had been a musician on a cruise ship (there is one thing I didn´t know we had in common!) and he "fucking hated it" (check that under "things in common between me and Sting" too…). So, how did the cruise ship life come into play during the concert? Well, Sting was introducing one of my most beloved songs of probably my favorite record of his (at least as a body of work), namely, WHY SHOULD I CRY FOR YOU.
He said something like this, "I come from a family of seafaring people. My grandfather, my great-grandfather, they were all sailors, seafarers. My dad was a milkman, so he chose a different life. One day, he didn´t give me much advice, my father, but one day, we were looking at the river (sea?) and he said to me, "Son, go to sea". I guess he wanted me to do something exciting with my life." Then he went on about the cruise ship life, etc, and he delivered that song as beautifully as it could ever have been delivered, and every chord and word of it meant so much more, because he had just shared this story with us.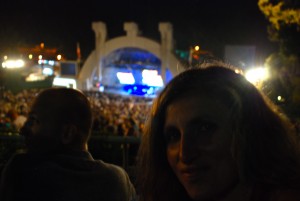 When he introduced the very different and nonetheless beautiful Tomorrow we´ll see, he said, " lately, I have discovered, over the last ten years or so, that the best way to write songs is to create the music and have the whole arrangement, and then that music will bring the story, the lyrics, the character. I believe that if you make the music, it already contains in itself, what the song is about." After that evocative and profound thought, which every aspiring songwriter should use like a creed, he went on to describe his experience of writing the song he was about to perform, "This song, I created it like that. I had the whole music, the arrangement, so, I put it on an iPod and went for a walk. The song that came to me, it was very disturbing, because it was about a transexual prostitute. And I wanted that to go away, somehow, I didn´t want to deal with that. But it was very powerful, so, I could´t ignore it, and this voice inside me said "this could have been you, in another life". CHEERS from the crowd; after that, and MUSIC starts.
That song, which I wasn´t familiar with presented such an insight into the life of a transexual walking the streets for money that it was really moving to me. (TEARS AGAIN). "I´ll be the sweetest five minutes you ever had," it said, if I remember correctly.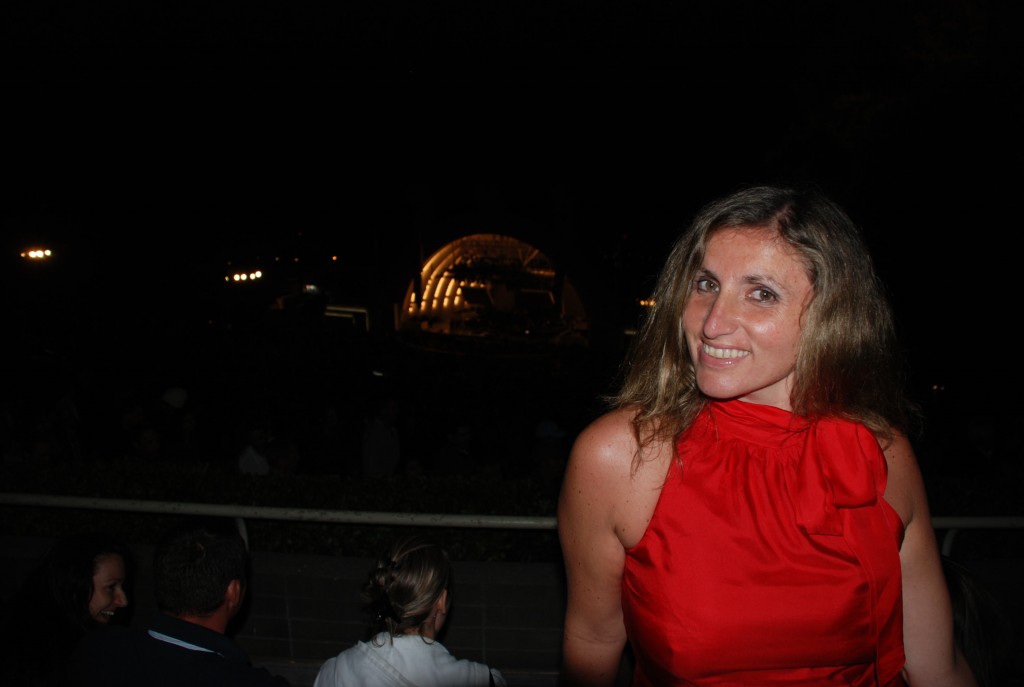 For my personal pleasure, Sting also performed my all-time favorite MAD ABOUT YOU, not without an introduction about the passionate Bible story that inspired this wonderful love song. He also did Moon over Bourbon street wearing a Vampire cape and his ENCORES were just A DREAM.
There was a gorgeous version of FRAGILLE (more and more tears, as I remembered how I had been thinking about songs about a similar issue listening to CHARLY GARCIA´s Los Dinosaurios, which made me cry while working out at the gym a couple of days back…). I had thought that the GARCIA song was probably the most beautiful song about that saddest of times in Latin American history, and of how it meant so much more to me because it was written by someone who was actually living there at the time.
I thought of a lot of things while Sting was feeling every word of the song about blood being washed away in during the Falklands war. I remembered the beautiful white beaches and the penguins I had seen there a couple of years back, and how the beauty of the place made it hard to imagine a horrible war having ever taken place there.
When Sting and Phil run out of encores to play, he came back and said "I have one more song." He was so appreciative of the audience that he could´t just leave because he was out of songs to play, so he sang A CAPPELLA. And on that perfect note, we left the Bowl, much wiser than we had come in.
I did see PURPLE MELON after, but you will have to read my next blog to hear about that.
GOD BLESS STING. I did also end up taking home an autographed Memoir ($50), which I can´t wait to sink my eyes and heart into. It is called
BROKEN MUSIC
, and it tells the tale of Sting´s childhood and younger years, before he first became successful. Though I haven´t read it yet, I believe it is pretty safe to recommend it. Good listening and good reading. With Sting, you can never go wrong.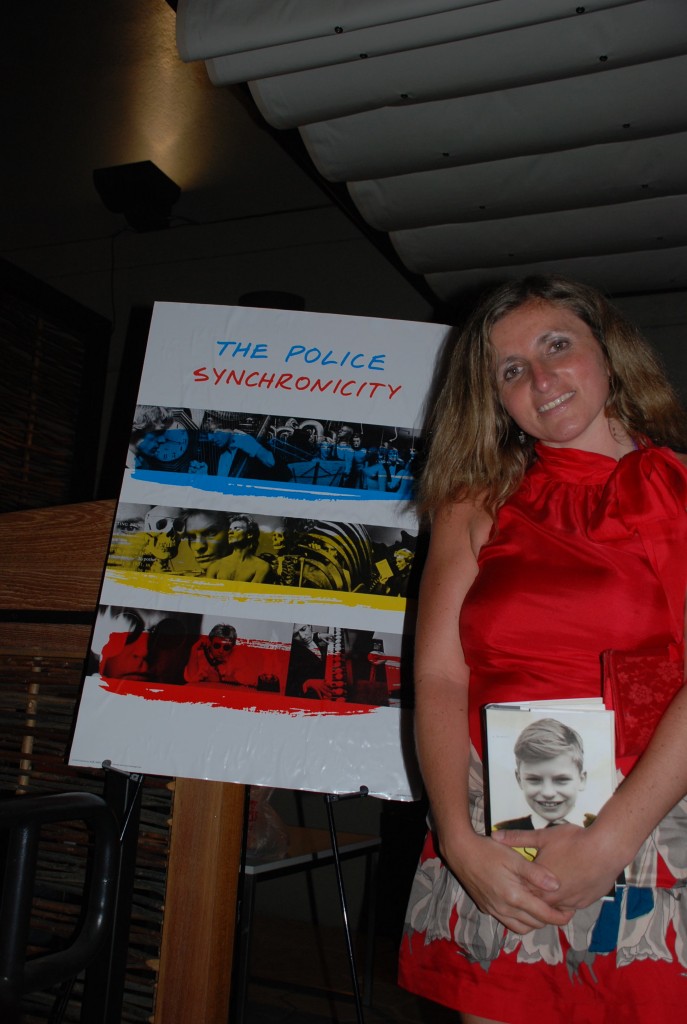 Acknowledgments:
THANKS TO MY PERSONAL PAPARAZZI Carla Keuchkerian for the photos





LINKS:
Excellent STING fan site