Although I do enjoy playing the occasional game of Black Jack or Texas Hold´em, the pleasure of gambling for money somewhat eludes me. What I can certainly appreciate is the style and glamour of some old style casinos, which abound in the African continent. For those who enjoy the thrill of casino games, there are plenty of magnificent old casinos and casino hotels all over South Africa, where travelers can experience gambling with a taste of retro glamour.
Once a symbol of the ruling ethnicity´s affluence, South African Casinos have become popular with travelers all over the world. Their luxury can tell many a tale about the country´s complicated past. In fact, while gambling has been officially illegal throughout most of the country´s history, Johannesburg gambling dens were found throughout the city since early 20th century, and they were supported by the mining industries in many different ways. According to Jeffrey J. Sallaz from the Department of Sociology at Berkeley, University of California:
"Insofar as workers spent their weekly earnings on booze, betting and brothels rather than savings, these industries perpetuated African poverty and thus Africans as a dependent labor force as well. In sum, the history of vice in South Africa reflected the dominance of economic capital over the state, and served to control Africans as workers."
A taste of Tuscany
Though inaugurated only in 2000, Johannesburg´s Montecasino is one of the most magnificent casinos in the country. A replica of an ancient Tuscan village, Montecasino takes its name from Monte Cassino, a rocky hill located near Rome, Italy. The imposing pink buildings were designed by Bentel Associates International, a local architecture company. Spectacular features include a fake sky painted on the roof of the main building, but the Tuscan style of the buildings is what really distinguishes Montecasino.
Since 2007, Montecasino is also home to The Teatro, which is one of the largest theaters in South Africa. The Teatro has hosted a performance of The Lion King, which was seen by over half a million people.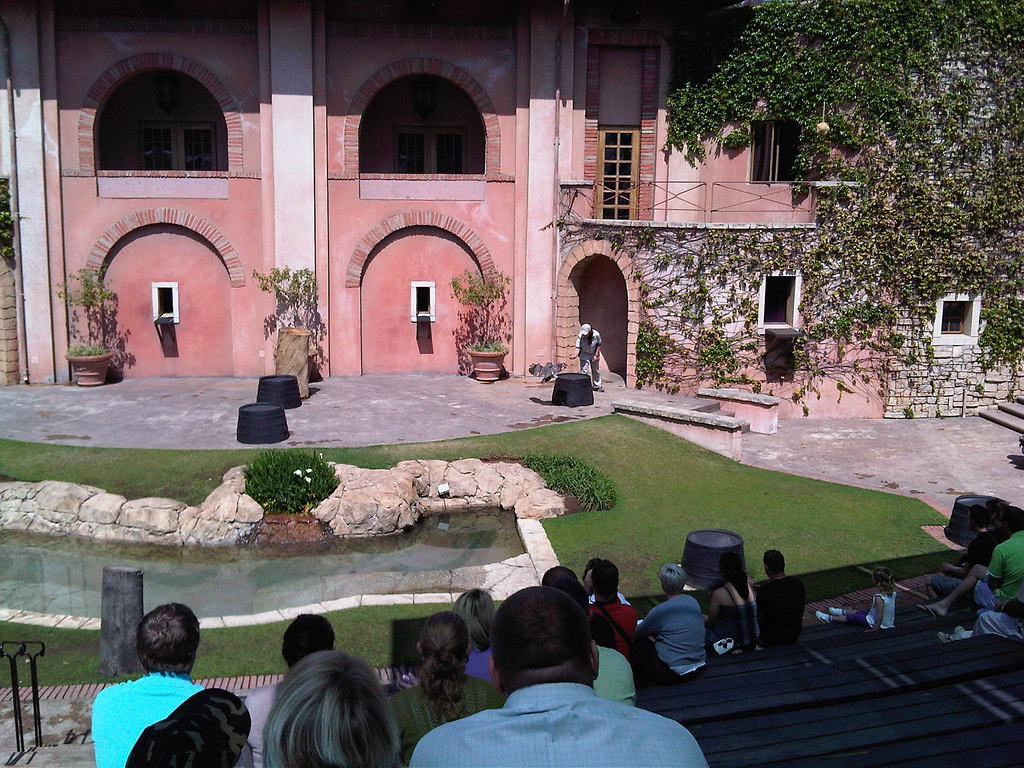 Casino and Safari in Africa´s Sin City
South Africa also offers some African-style exoticism in the shape of a casino & safari park. The Sun City Casino and the Pilanesberg National Park are located only a two-hour drive from Johannesburg. Casino enthusiasts who want to experience a full, African-style gambling tour, will be delighted by the safari park, where many original species can be observed within their natural environment. The park´s magnificent setting offers a breathtaking landscape, rich in native vegetation.
This 70s-built casino was inaugurated in 1979, in the black African homeland of Bophuthatswana, as apartheid laws allowed gambling in that area. Over the years, the Sun City resort has expanded to include four luxury hotels, state-of-the-art golf courses, a man-made wave beach, and a modern convention center.
The Sun City Casino offers special rooms designed for high rollers. They are called the Salon Prive and the International Room. Weather you are into gambling your millions with the gliteratti or golfing in spectacular surroundings, Sun City is the place for you. The architecture and the magnificence of this oasis of grandeur with memories from a different era are enough to justify a visit.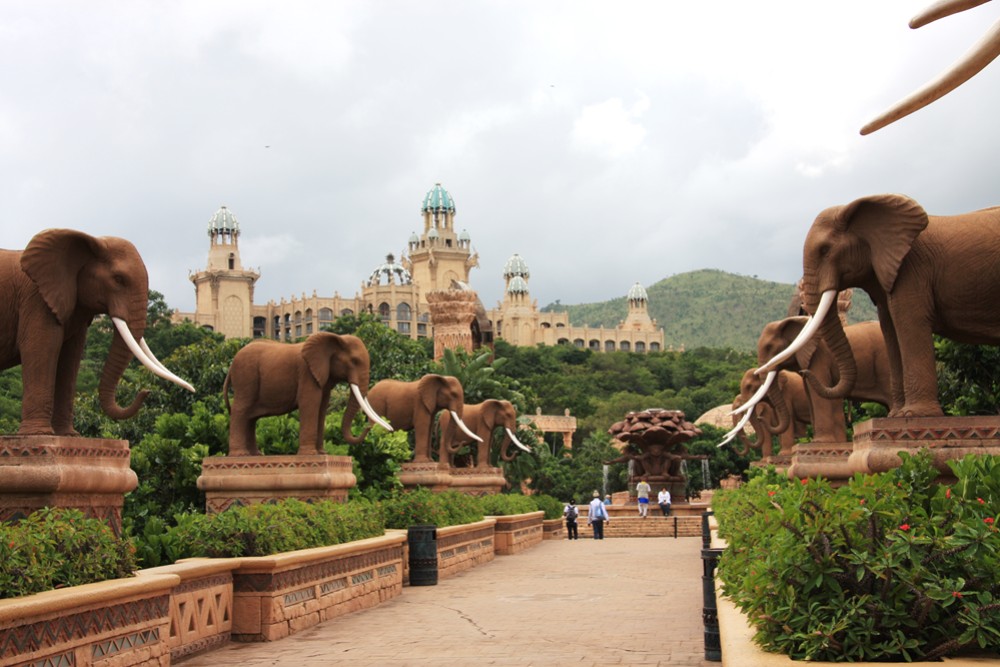 Brazilian Carnival Inspiration
The city of Klerksdorp is home to the Tusk Rio Casino. Modeled after the exotic Rio Carnival, The Tusk Rio casino provides over 250,000 square feet of floor space for playing a wide array of entertaining casino games.  Famous for its progressive blackjack and poker games, the casino features 257 slot machines and a dozen table games, as well as a Prive room for high rollers and both smoking and non-smoking areas.
The resort is complete with an 18-hole championship golf course and a 70-room hotel with pool terrace and a theater. The Tusk Rio´s area also offers many interesting attractions, such as the Faan Meintjies Nature Reserve, with its 30 species of game and 150 species of birds, the Klerksdorp Museum, which is housed in an old prison, and several ancient mines open for visits.