Arriving in Piraeus is in no way a memorable experience. This very busy commercial port has nothing remarkable about it; it is yet another grey industrial area, surrounded by large cargo ships and nondescript buildings. It is a town whose face is unprepared to meet the promenading tourist. But nobody actually goes to Piraeus to see Piraeus; this is the port that connects Athens, which is only 15 minutes away by train, with the paradisiacal Greek islands.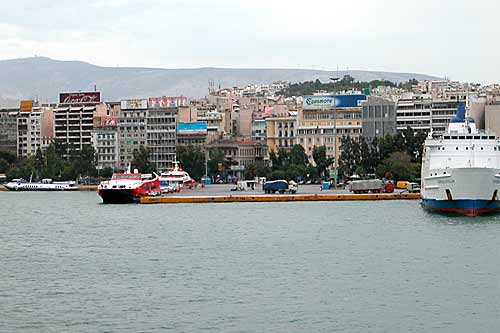 If it is your first time docking in Piraeus, you will just follow the herd, as I once did, and visit the renowned Acropolis. The highest point of the historic Athens, the Acropolis provides magnificent views of the city below and all its ancient monuments. Looking at the massive sky-high columns, it is easy to understand that these were temples built not for humans, but for the Olympian gods. Although the Acropolis seems very high from afar, the truth is that, if you take the fast way, reaching the top is nothing strenuous. Once there, all you can do is think of the past and of buildings that survived many lives, and take a few pictures to prove that you were there, you did it, end of story.
As practical advice goes, you absolutely need a bottle of water with you, as there are no vendors anywhere near the top, except for the odd pot-smoking, long-bearded old man hiding behind a bush, and offering two bottles for the price of one… Now, once you have survived and enjoyed the Acropolis, you shall be in desperate need of Greek food, Greek wine and, let us not forget, Greek coffee, or Armenian coffee, as we would call it at home.
Lucky for you, the famous PLAKA, a pedestrian shopping and dining district, is located just at the foot of the Acropolis. Wherever you eat in this area, the food will be simply amazing. You should always have a Greek salad and a little appetizer of tzatziki (yoghurt with cucumber and garlic). A Greek salad, some fresh home-made bread and a glass of Retsina wine can always do the trick for me. If you are a meat-eater, you will go for the gyros or souvlaki. After your meal, maybe you will be lucky and find someone to read your future in the traces of thick coffee lining your cup. I have a couple of friends who can actually do it, but unfortunately none of them live in Athens…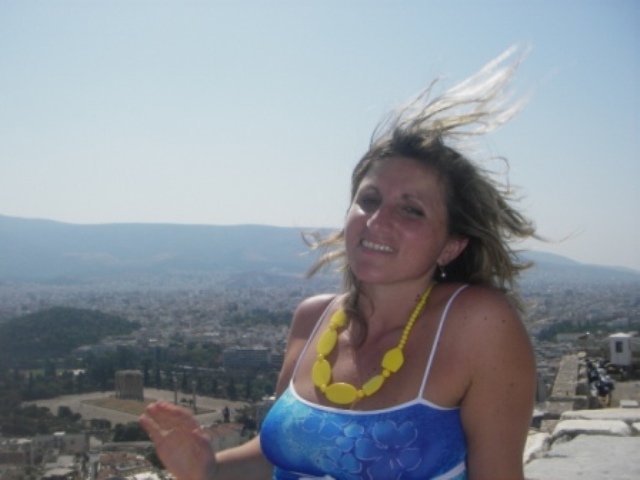 Down the busy streets of the market area, you will find gorgeous Greek jewelry, vaporous Greek dresses, and actually good souvenirs, as far as the eye can reach. Here is where you´ll spend ALL of your money, and hit the ATM for more. The place is full of bargains, much cheaper than in the islands, so your money will be well spent.
Now, if, like me, you have the chance of spending more than one day in Piraeus, there is a whole different world to discover. One thing everybody wonders about on arriving at the industrial port, is: where is the beach? Standing by the shore in Piraeus, it is apparent that there must be a beach somewhere, but it is nowhere to be seen. The story of how I discovered some of the most wonderful beaches in Greece right on the coast of Athens will take us to the imposing, breath-taking Temple of Poseidon.
In order to reach this temple, located on a high deserted cliff overlooking the blue Aegean, starting from Piraeus, you have to drive along the coast for over an hour and a half. This drive is an utter delight; after passing the "Zeus" yacht marina with its beautiful promenade and traditional restaurants, you will discover the rich Athenian´s preferred getaway; the beautiful houses facing miles and miles of sandy beaches where the Aegean looks as blue as it ever was. Everything in this place has a placid holiday quality to it; the architecture itself speaks of relaxation and bliss, with pastel colored houses that form a landscape very different from that of the islands with their ubiquitous white-washed buildings.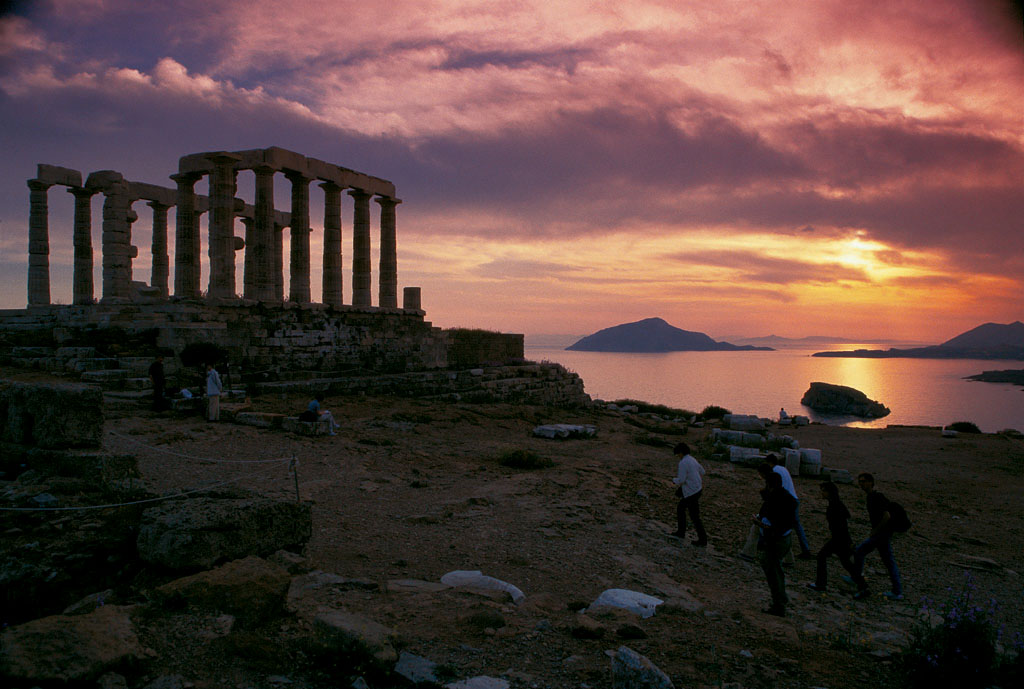 Before reaching the temple of Poseidon, you must make a stop at the Aegeon Hotel for a taste of the world´s best Moussaka, and maybe a swim at their beautiful private beach. This hotel was once the most luxurious one in the area, and it preserves an outmoded, stately elegance. As far as Moussakas go, I have had a few, but the Aegeon´s variation had a sugary crust that just melted in your mouth. This dish, composed of a layer of eggplant slices covered by spiced minced meat (cinnamon included), topped by bechamel sauce with cheese, is one of Greece´s national dishes, and you can find it all over the country.
After the bustling Acropolis, the temple of Poseidon will be a bliss. There are no tourists to be found here, just beauty and history; immense columns erected in honor of the god of the seas and, as word has it, Athens most beautiful sunsets.
One of my best days in Athens was spent jogging down the seaside road from Piraeus towards those glorious Athenian shores; lunch and swim included. Of course, one would have to be an Olympic athlete to run all the way to Poseidon´s temple on one of those hot Greek summer days. Perhaps I´ll try again in the fall, maybe next time, for, although there is no magic fountain here to drop coins in, once you have seen Athens, you are sure to return.