From time to time, when I message a friend, they will say "call me when you are in town," or something of the sort. It appears that, since I have spent most of the last five years away from my hometown travelling, they all assume that I am somewhere else all the time.
In fact, I have just got my own apartment, I have to send my movie out into the world, which also keeps me here, and I am just trying to give living in Montevideo full-time a go.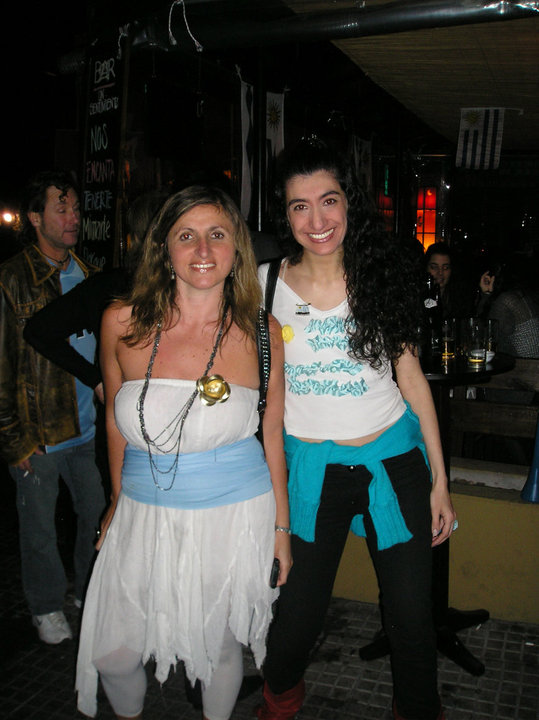 This has been my first winter in the city in five years, although I did take a break from it while I worked on my film in Hollywood in May-June; but I have now come to experience winter for the first time after many years of enjoying summer in the Mediterranean while my fellow Uruguayans were freezing in some of the coldest winters in the history of my country. Of course, a Uruguayan winter may well resemble spring or fall in some parts of Europe and the US, but, though temperatures hardly ever go below zero and we have no snow, it is still hard to get used to the cold after that many years of perpetual summer.
In fact, it is not the cold itself that bothers me the most, but the attitudes of Uruguayans towards bad weather. They seem to have a tendency to stay home whenever it is raining or really cold. I have grown tired of hearing friends cancel on me to go to a concert or something just because there is a drizzle or they have a runny nose.
It is said that complaining is the Uruguayan national sport. I guess I am complaining about their complaining, so, I do, after all fit into the pattern.
Some of those nights, when nobody wants to do anything or go anywhere, and I am sitting alone in my apartment, with no place to put all my energy, I start getting these longings for Buenos Aires and my Buenos Aires friends. In Buenos Aires, people go out much more, they get together much more, and dine out and have people over much more often than in Montevideo.
I still have over one month of winter to go, I don´t think I will be able to go to Buenos Aires before the end of the season, on account of my film work; and I guess I will just have to survive.
I don´t like winter clothes, I don´t have a TV (or any wish for that), and I don´t like working all day and not doing anything fun at night. I honestly don´t know how those other Uruguayans do it. Fortunately, I do have a couple of younger friends who are still into improvised dinners and plans, and you don´t have to schedule a week ahead to see them.
All I know is as soon as the film is ready, I am packing my bags again. I would love to just go to a deserted beach somewhere and stay there for a while, reading, working out, and listening to music, thinking of nothing but the sound of the waves and the glare of the sun on my skin. It has been a very long time since I have spent a week just resting away from the maddening crowds and the Internet´s paws. That really gives me something to look forward to; maybe thinking of that will help me survive this greyest of winters.