Famous for being the birthplace of Jazz, New Orleans, Louisiana is wonderful, one-of-a-kind destination. "In the late 19th century, while the rest of America was stomping their feet to military marches, and New Orleans was dancing to VooDoo rhythms. New Orleans was the only place in the New World where slaves were allowed to own drums," NewOrleansonline reports. The statement is probably true if we take "New World" to refer to the US alone, as, for example,  Uruguayan and Brazilian slaves were, well, drumming away in those times.
Now that Katrina has revealed the horrors of inequality, and how little protecting people in poor areas matters to the powers that be, visiting New Orleans has become a different kind of experience. When I spent a week there last May, it was inevitable to ask whether the different areas of the town were original or had been rebuilt. The answer was often that we were contemplating buildings that have substituted others that had been completely destroyed.
But a place is unforgettable for reasons that it is hard to put into words. My most successful attempt at doing that can be found here.
History & Geography
New Orleans has a fascinating history. Originally founded in 1718 by the French Mississippi Company, and named for the Duke of Orléans, the city has actually belonged to five different national entities: France, Spain, the Republic of Louisiana, the Confederate States of America, and the United States. It was perhaps most famously sold by Napoleon Bonaparte himself as part of the United States' famous Louisiana Purchase. Because of this dynamic national history, as well as other events like the end of slavery in the area and its harboring of refugees from the Haitian Revolution, New Orleans brings new meaning to the phrase "cultural melting pot." French, Haitian, African-American, Spanish, and other influences are still palpable in the city to this day.  
Geographically speaking, many have a misconception that New Orleans is a coastal city. This is so largely because the city famously flooded during Katrina. In reality, New Orleans is north of the Gulf Of Mexico, yet remains in close proximity to significant bodies of water. It is in the Mississippi River Delta, and partly on the edges of Lake Pontchartrain. The flooding in Katrina was so horrible because the city's levees failed.
The French Quarter
Undoubtedly the most famous part of the city, the French Quarter has been around since the origins of New Orleans. This neighborhood runs along the Mississippi River and includes some of the city's famous streets, including Canal Street, Bourbon Street, and Royal Street.  
There are many different versions of New Orleans. Bourbon Street is kind of like Vegas with brass band parades. Bars with loud music, party crowds with tall drinks stumbling around the streets. A man yelled at me and my date, " free titties" from the darkness of a smoky bar, as we walked down Bourbon one rainy day. It was enough for me to never wanna set foot on that particular street again.
But the French Quarter also offers what most people come to New Orleans for, namely, great music. Frenchman Street is definitely the place to be if you are a music lover. One evening, we popped into one bar for a few original songs by a wonderful jazz trio, listened to some standards with a great singer, and dined listening to classics from the 1920s featuring some of the town´s top horn players.
Jackson Square is a great place to watch some street musicians blow into those horns like there´s no tomorrow. And there is always some music festival going on, during our stay we were able to enjoy some great live  performances and a pint by the water at Bayou Boogaloo. This colorful event takes place in late May, and big names are usually in the lineup.
Garden District
This is more of a place for sightseeing or a relaxing tour. The Garden District showcases a lot of the city's old "southern charm," by way of old mansions and lush, strategically overgrown gardens.
One of the most charming aspects of New Orleans is its unique architecture. The multicolored shotgun houses and creole townhouses give the city its multicultural identity, with influences from French to Greek and Moorish architecture.
Tremé
Considered to be the cultural heart of New Orleans, Tremé is known for its connection to black and creole history. It's perhaps best known now for having inspired its own television show on HBO. But Tremé is a fascinating neighborhood to explore, and a place where you can try interesting food and see terrific dance performances and musical events.  
The Maple Leaf
We went to the Maple Leaf one night to see the house band, but another band was playing. What I learnt from the experience is no matter who is playing there, they will blow your mind. Funky, black music with an overdose of soul. Singers who sing their hearts out, drummers and bassists with the best groove, guitar masters, and horn soloists to die for. Prepare to dance the night away.
St. Louis Cathedral
If you're interested in sightseeing, this landmark in the French Quarter is absolutely worth your time. Almost reminiscent of Cinderella's Castle at Disney theme parks, the Cathedral also happens to be the oldest building of its kind in the United States. It's still an active cathedral (having of course been reconstructed over the years), but it's a striking place simply to walk by – particularly when you consider the very idea of an early-18th century building standing tall for so long and with so much history going on around it. Sunday mass is said to be quite the experience with some angelic singing going on.
Smoothie King Center
Professional sports aren't unusual in a big city, but even the NBA team in New Orleans is glaringly different. And casual sports fans may have forgotten this. The Pelicans stayed relatively quiet during a very busy NBA offseason. In a draft that one analysis characterized as featuring a ton of players who could end up as the most elite players in the league, they had traded their pick to Sacramento. Really, they barely did anything all summer. But heading into the season they'll be looking to make it work with two of the league's best big men: Anthony Davis and DeMarcus Cousins. This is an exceedingly unconventional style at this point in NBA history, when most of the league is offering for quick players who shoot well. But it wouldn't be New Orleans if it weren't different. Should this experiment with two big men work, the Smoothie King Center will become a major attraction as people flock (no pun intended) to watch the Pelicans play.  
Food
I have to say was not especially impressed by the food in New Orleans. Beignets at New Orleans City park are a must, but perhaps I enjoyed them most because I was accompanied by one of the city´s most iconic artists, glass artist and designer Laurel Porcari.
I had some nice oyster appetizers at Pere Antoine on  St. Ann Street and I hear the redfish at Cafe Amelie is to die for. Somehow the idea of po´boys (po is for poor…) was not attractive enough for me, but many rave about this famous local dish.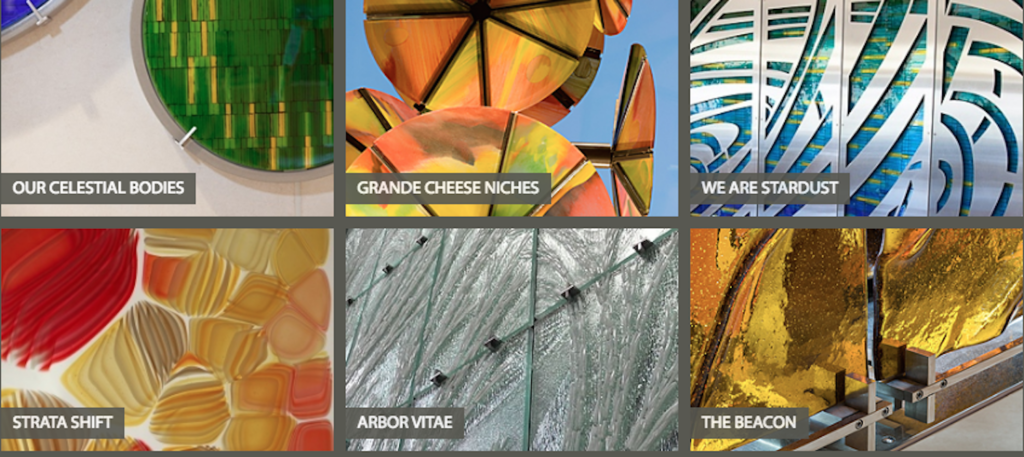 The heart of the city
For me and my companion, the very heart of the city was our new friend Alvin, a member of the Templar´s order, which does lots of amazing community work in the city. One night, we wandered into the only open bar in a sleepy neighborhood, and there were several middle-aged black men in suits celebrating something. Alvin had the warmest heart, and he told us his life story, enlightened us about the city´s spiritual heritage, and actually danced the night away with us a few days later at the Maple Leaf.
Faulkner bookstore is definitely a part of that heart. Asking for recommendations, I landed a fabulous book by a local writer, "The Moviegoer," which will definitely enhance any visitor´s experience of the city.
Nowhere like in New Orleans can you feel the South, black history and black music. I have visited many Southern towns in the US, and this is the one I know I will return to many times. Because it is not about the cajun food or the street musicians, the colonial houses or the riverside culture, New Orleans has something else, the kind of thing that doesn´t have a name, but will always keep you asking for more.