Many years ago, I glimpsed at the dreamlike shores of Malaga on the road to Gibraltar. All I knew was that Malaga was a favorite spot for the Spanish glitterati; all I saw was beauty, as far as the eye could see.
A visit to this fabulous and happening paradise will not betray the fairy-tale like vision of blue seas and blissful shores that can be seen from miles afar.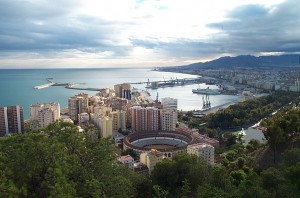 Endless sunshine, beautiful Mediterranean shores, fashionable crowds, and a very happening nightlife: that's Malaga in a nutshell for you. Located in Southern Spain, on the Costa del Sol, this true jewel of the Spanish Med is one of the most lively areas on the country´s beautiful coastline.
With affordable flights to Malaga available from the main UK hubs and a wide range of festivals, events and celebrations taking place throughout the year, opportunities to plan a perfect getaway to Malaga abound. If you are looking for an excuse to enjoy some Spanish seaside bliss, here are some of my top picks, in terms of events and things to see in the land of Antonio Banderas.
Feria de Malaga
A ten day long festival held in August that fills the city with fun, fireworks and flamenco, the Feria has been celebrated for over 500 years now. The occasion calls for celebrating the win of Christian forces over the Moorish rule that lasted for 800 years. This is also one of the biggest fiestas in Spain, and it showcases the city´s multifold traditions with riots of sound and colour. Stunning  fireworks, women in vivid flamenco dresses and men in traditional garb are the highlights of this deep-rooted arts and culture festival.
Terral Festival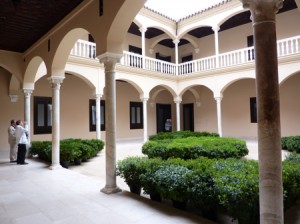 Bringing together a variety of performances by Spanish and international artists, this festival offers a beautiful stage for all genres of music, including folk, classical and popular. Held in July, Terral brings the streets of Malaga to life with clowns, acrobats, and musicians providing free entertainment. The entire atmosphere of Malaga resonates with the cheer that takes over locals and tourists alike.
Festival de la Virgen del Carmen
A religious festival that takes place every July 16th, it is not only celebrated in Malaga, but also in many villages along the Costa del Sol. Fishermen promenade celebrating their life and livelihood, while celebratory masses are held at local churches. A fantastic  fireworks extravaganza heralds the end of this festival.
Nuestra Señora de la Victoria Pilgrimage
Arriving on carriages or horseback every August, pilgrims reach Malaga in remembrance of the patron saint of Malaga, Nuestra Señora de la Victoria. Masses, religious music performances, floral offerings and an overall festive atmosphere liven up the town during the celebrations.
Malaga Film Festival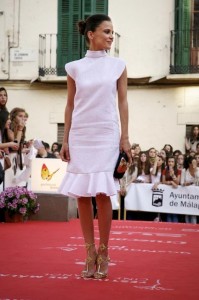 Held in the Spring, the Malaga Film Festival is one of the top film events in the country. A chance to get a glimpse of some international celebrities and see some fabulous films from Spain and the world, the Festival also offers open-air screenings, concerts and a variety of events that will make for a hectic and enjoyable week for anyone interested in film and the arts.
Events at the Picasso Museum
Celebrating Picasso, Malaga´s local hero, with a permanent exhibition featuring 225 original artworks, the museum is situated on Calle San Agusti, in a Renaissance palace. The Museum is a frequent venue for concerts and workshops, which are a must for art and culture lovers. Free English guided tours of the museum are offered every Wednesday, which will be a delight for anyone willing to explore the marvellous work of this groundbreaking artist.
With an impressive number of festivities and events taking place year round, you'd feel that this city never sleeps, even during a working week. While the summer is the time when everyone wants to be in Malaga, a busy events` calendar keeps the city alive year-round, and the agreeable temperatures make Malaga a perfect getaway for any season.