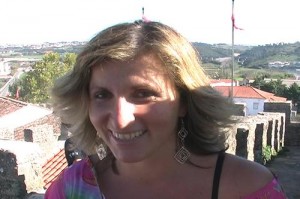 There are some places we fall in love with, even before we have even been there; and there are some places that are forever linked to a certain person in our memories, in a way that we are almost unable to tell the two apart.
I fell in love with Lisboa in the, at that time, only movie theater that existed on the island of Ibiza in 1997. At 25, I was the biggest Wim Wenders fan, and this theater set on an island known for its celebration of the superficial, drugs, sex parties, and the lot, was showing Wender´s soulful tribute to that Atlantic jewel, namely, LISBON STORY.
The movie was perfect to me, and it also made me discover one of my favorite bands MADREDEUS and one of my favorite poets FERNANDO PESSOA.
I believe that since that moment, I always knew I would see Lisbon and fall in love with it forever. Sometimes, however, the experience of visiting a city feels incomplete, unless we are being guided by someone who is part of the city´s spirit.

Exactly ten years had to pass for me to meet Maria, and become so close to her that I had to visit her in Lisbon, while I was living in Spain during my screenwriting master´s.
Maria is a singer, a cook, a philosophy graduate, and an amazing human being. I was fortunate enough to meet her one summer sailing the Mediterranean on a cruise ship, and we have remained best friends ever since.
She took me to see the impressive monument to sailors at the edge of town and to a chocolate festival in the town of Obidos. She showed me my new favorite place where I wanna shoot a film or retire to write a book, namely SINTRA; a green maze of hill and valley that has seduced every poet from Byron to Pessoa.
I can´t explain the coolness of the shade of Sintra´s majestic trees, the castle on the top, or the bliss of having Maria sing fados to me while driving in her car.
For what little explanation I can offer, I am including here a video of Maria singing Garota de Ipanema on a ship, a video of us in Lisbon, and some poems I wrote about Lisbon and Maria at the time.
If you ever have the chance, go to LISBOA. She is a generous giver of perfect moments.
PS: Good luck to PORTUGAL today on the soccer world cup!!!