You may not have heard of Lake Buena Vista, but you are likely to be familiar with its location. Located in Orlando, Lake Buena Vista is home to some of the world's most famous theme parks on the planet, such as Magic Kingdom and Epcot Center, which are part of Florida´s Walt Disney World Resort.
When travelling with children, it is sometimes difficult to combine the best of both worlds. Lake Buena Vista offers the possibility to enjoy relaxing nature, golfing, water sports, and great shopping, as a complement to the little ones` unforgettable Disney experience.
Luxurious lakeside villas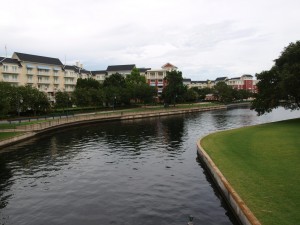 In fact, Lake Buena Vista holidays aren't just about the thrills of the Disney attractions. For a real taste of the quintessential, relaxed Florida lifestyle, you can rent one of the stunning villas on the shores of one of the many beautiful lakes in the area. The villas are usually spacious and come with a private pool, perfect for large families or groups wanting to enjoy their own outdoors spaces, away from the madding crowds of the parks. Villa packages are commonly available with car hire, to allow you to discover the area´s natural wonders on your own.
Factory Stores
An affordable Lake Buena Vista holiday package is also a great choice for those who can't resist a little retail therapy. You can shop till you drop in one of the many shopping malls packed with hundreds of world-famous stores. There are also numerous outlets where it is possible to pick up some unbelievable bargains on designer clothing and find big discounts on your favourite brands.
The top choice for brand name bargains, Lake Buena Vista Factory Stores is a large shopping area located on Apopka Vineland Road, where you can find every name that matters, from Old Navy to Nike and from Levi´s to Converse and Carter´s.
Top Disney World Rides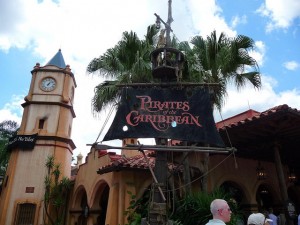 If you prefer to relax, rather than try a million rides and being disappointed by most, it is a good idea to do some research before visiting the parks. According to user reviews and online rankings, the top rides are Pirates of the Caribbean, one of the oldest attractions, the Twilight Zone Tower of Terror, which offers abundant thrills, especially for the mind, and the Haunted Mansion, which is actually funny, rather than scary. Star Wars fans will also appreciate the Star Tours attraction, which offers an interactive space ride with multiple possible storylines.
Eternal Florida Sunshine
Florida isn't called the Sunshine State for nothing. With its 250 days of sunshine every year, going back home with a Florida tan is guaranteed, no matter what time of the year you may choose for your visit. To enjoy the sunshine minus the extreme heat, the best months to visit are April and October, when temperatures are similar to a British summer's day, allowing you to spend more time outdoors without the risk of getting sunburnt.
Whether you wish to venture into the Disney theme parks, hit the shops to revamp your wardrobe, or enjoy lazy days by the pool basking in the Florida sunshine, Lake Buena Vista holidays are an ideal choice for all kinds of travellers, from solo travellers of all ages to couples, groups, and, naturally, families with Disney-thirsty kids.