I have only been to Istanbul and Kusadasi, two coastal, tourist spots that are hardly representative of the complexity and diversity that is Turkey. My Armenian family comes in fact from a region called Marash, which is part of Turkey today, but was in fact once Armenian territory.
My knowledge about the "real Turkey" comes basically from reading books, watching films, and hearing accounts of travelers who have explored the country beyond its most Westernized coastal areas.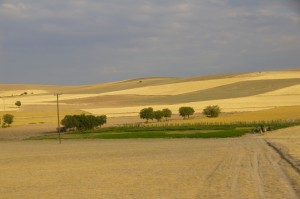 It's very hard to travel through those parts without a basic knowledge of the language. Older Armenians whose families originally lived in Turkish territory tend to speak some Turkish, and I have heard many stories from them. One friend concealed the fact that she spoke Turkish from a tour guide, and was able to hear them talking about how they were planning to overcharge "the gullible tourists." In a way, when you travel inside Turkey without any knowledge of Turkish whatsoever, you can be exposed to this type of con artists, but the experience, I find, can be tremendously rewarding.
This is a place that, though more Westernized than some of its neighbors, has managed to safeguard its traditions, and it is still full of little villages that appear to be frozen in time. Orhan Pamuk masterfully portrayed the contradictions that result from the clash between East and West in Turkish society in his novel SNOW. Though Snow talks about the 1990s, the conflicts it describes are nowhere near a thing of the past.
I love Istanbul, but in a way, I feel that if you want to know Turkey, you have to delve into its complicated heart, go into those little towns, as my friend Arpi calls them "behind the mountain;" where time doesn't move quite in the same way as in our globalized metropolises.
Hidden Turkey 
Here is a list of places that could be a good starting point to discover little known areas and rural Turkey.
Sirince: Greek heritage permeates this hillside town, crowned by grape orchards.
Karmylassos/Kayaköy: A valley town at the foot of a hillside covered by the ruins of an ancient Greek settlement.
Kaleköy: A seaside town on the side of the rock, with merely 300 inhabitants, this is the ultimate small town experience.
Ayvali: Apricot harvests, rural women baking bread, and views over a beautiful valley make this town perfect for those wishing to experience the real Turkish countryside.
Egirdir is a small town by a lake. A causeway connecting two little islands to the mainland creates some spectacular marine vistas. You can stay at some charming pensions on the islands, enjoy the fresh fish from the lake, go for a boat ride or hike up a 2600plus meters hill. A mosque and the ruins of an ancient fortress complete the small but colorful array of worthy local sights.
Finally, you may want to visit Marash, my ancestors' home, currently known as Kahramanmara?. Originally a Hittite settlement, Marash is known for its cotton production and weaving (my last name actually means more or less "son of one who works with cotton") and its traditional, very thick, ice cream. Cotton weaving is also a traditional occupation.
Your own safe Turkish haven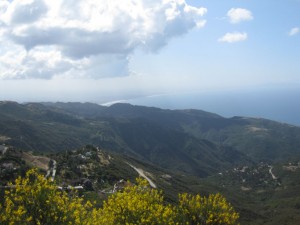 Because Turkey has tremendously developed as a tourist spot,  it is now possible for foreigners to rent and buy affordable and sometimes quite spectacular Turkish property, weather it be for using as summer houses or as an investment.
Land in beautiful untrodden rural areas is extremely affordable and there is an astounding availability of high-end beach-front villas all over the country's beautiful shores.
Last but not least, there is one thing that you need to know before deciding on a Turkish vacation: this is, to my mind, the country where you can eat some of the best food in the world. Yes, I am biased, because my grandma used to make it when I was a child, and my dad and my brother have carried on with the tradition, but I haven't heard of anyone who hasn't raved about the food on returning from Turkey.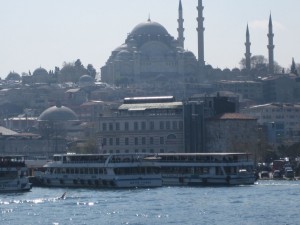 I do have very mixed feelings about Turkish culture and Turkish history, but this place is forever close to my heart, and, after seeing half of Europe, I still believe it is one of the most interesting places to be, especially on a summer holiday, although, if you love snow, you can get some of that too.
For best results, read a Pamuk novel before your trip. It will enhance your experience, and you will be able to get a sense of the beauty and complexity of this magical land.
Featured image: EGIRDIR by Minamie's Photo.