Every February 2nd, thousands of Uruguayans go to Ramírez beach in Montevideo to offer their gifts to the goddess of the sea and ask for her protection, for their secret crush to fall in love with them, for work, money, or whatever they may desire.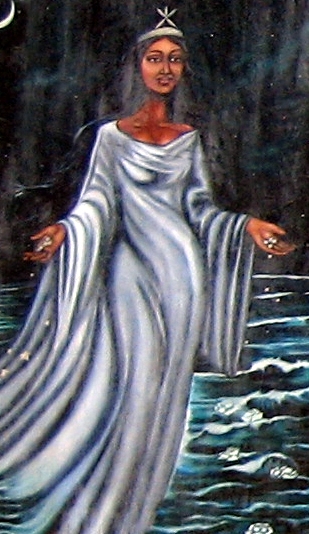 It always strikes me that, in a country where religions are nowhere near as strong as in other parts of South America, worship of Iemanja should be so deep-rooted and so very much alive.
The Brazilian influence plays a huge role in this. Our neighbor from the Northeast is a land where the African-rooted Umbanda religion, which originated the Iemanja cult, is very strong.
In fact, the name Iemanja comes from the original (African) Yoruba name "Yeye emo eja" which means "Mother whose children are like fish." Originally a mother goddes who protected pregnant women and mothered many saints, when transplanted to Brazil, Iemanja became the "patron of fishermen and shipwreck survivors, the feminine principle of creation and the spirit of moonlight."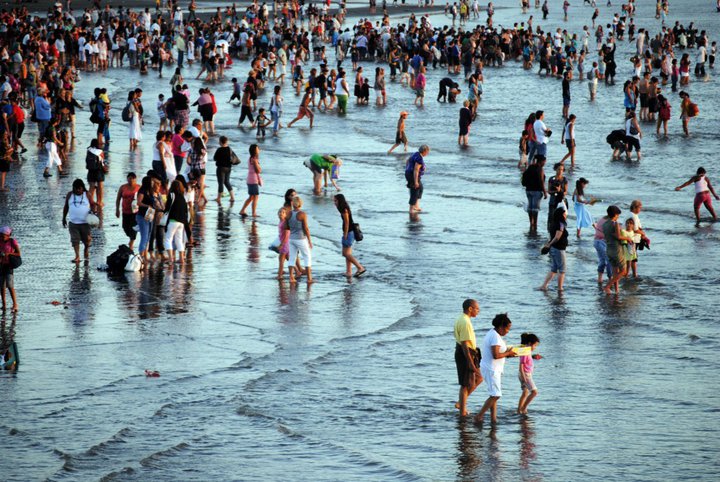 As a convinced atheist of sorts, I usually go to the beach on February 2nd just to see the gorgeous spectacle of the candle-lit sand and the people in white clothes against the purple-blue horizon.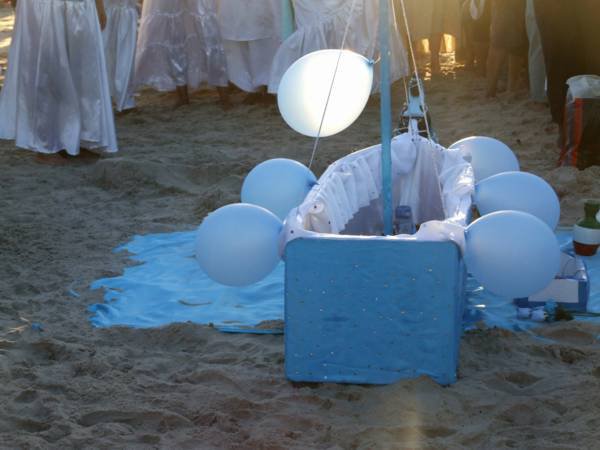 There is also a lot of drumming and singing going on, as the Umbandan priests chant their sacred songs. But there are many people who, unlike me, though they may be devout Catholics or uninterested in religion during the rest of the year, come to Iemanja´s celebration to unleash their superstitious beliefs, and have some fun while they´re at it.
This year, my Swedish friend Ana, for example, had a woman do a Tarot reading for her. Others bring food, jewelry, and all kinds of gifts for the goddess.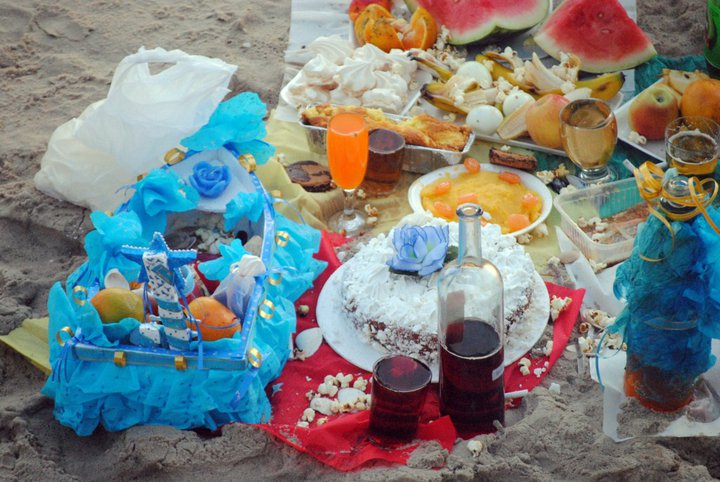 As the ritual goes, gifts are placed on little makeshift boats which are then sent out to see, so that they may find her.
It is just beautiful to watch the glow of the candles over the water, as these are placed inside the little boats. Even if you don´t believe in Iemanja, or her Catholic counterpart Our Lady of the Seafaring, the day of Iemanja is a feast for everybody to enjoy.