Ever since the Beatles first landed in America, British musicians have been trying to make it in the US with varying degrees of success. Born into a family of British musicians, Hayley Jane had many options before her when she decided to study at Boston's Berklee College of Music , arguably one of the world's best music schools. By then, she had already taken a year at the London Centre of Contemporary Music and played bass in her brother's band.
A musical family
Hayley's father is the creator of Dramatico records Mike Batt. Well-known for his many UK hits,  created for artists like Art Garfunkel and British 70's sensation Elkie Brooks, Batt was also behind the music of several popular stage musicals and films, like the marvelous Keep the Aspidistra Flying (which I highly recommend) and Caravans.
On the other hand, her brother Luke White is a talented songwriter with a passionate following and a unique vocal style. In fact, Hayley's first band was made up of current stars, including Luke and David Stewart.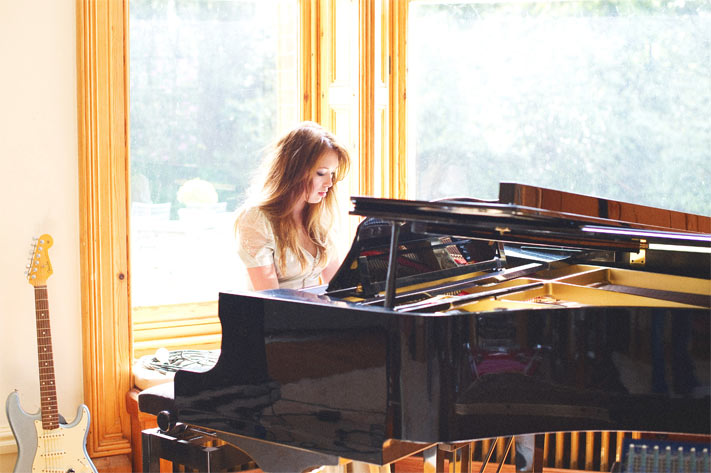 Music came naturally to Hayley. She breathed it since the day she was born, but her vision and drive always made her want more. She could have stayed home and built a career there, profiting from her family's musical connections. Instead, she decided to go to Boston and try to hone her craft. Her passion and creativity helped her achieve much more than that: she was honored with various scholarships and awards and  became an outstanding bass player, collaborating with many popular bands in the Manhattan area, including Freelance Whales, Catey Shaw, and Tei shi. Additionally, she started writing and recording her own songs and can also be seen playing piano, glockenspiel, and various other instruments on her many bands' live performances.
With looks, talent, and something to say, Hayley appears to be on the brink of stardom. To learn more about this unique moment in her so-far stellar career, I asked Hayley some questions that can help anyone not familiar with her work get a glimpse of her rich musical world. She was also gracious enough to create a few very special playlists for us.
Q & A
Name some of your favorite female instrumentalists  
Beyonce's whole entire band! Carol Kaye, Joni Mitchell, Me'Shell NdegeOcello….to name a few.
Name one thing you learnt from your father  
Don't split your infinitives.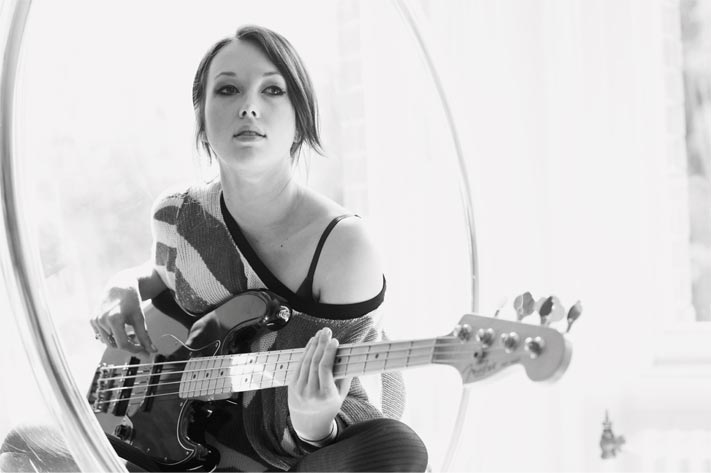 How is being a musician in America different from doing it in the UK?  
I think that for me, it's great because I have a big network of musicians out here, which is extremely helpful when moving to a new city and needing to find work as a musician. I think that the live scene is better out here for a gigging musician like myself. There seems to be more of a 'scene', than there is in the UK. Don't get me wrong, the music that comes out of England is great! And I think more bands start there, but on a daily gigging basis, I feel able to find more work in the States. I've been able to gig once a week or more for a year, and I'm not sure that demand is present in the UK. Though I do always look out for new British Artists, because I trust them for great music
 Name three of your goals for 2014  
Be able to continue living in New York by playing music for a living. Record my own songs to a good enough standard to put them out! Start a dance class
LIVE PERFORMANCES by HAYLEY JANE

Hayley´s original song "Home James" is available as a free audio download on Hayleyjanemusic.com
HAYLEY JANE's Winter 2014 Playlist
HAYLEY JANE´s Top 5 Songs by female songwriters (all time)