1. La Lola restaurant in Valencia, Spain
Modern stylish décor, supercool and professional waiters, great music, an enchanting patio in the midst of Valencia´s old Medieval town, and some shrimp rolls to die for.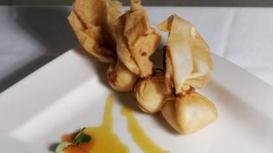 2. SOA BAR in Montevideo, Uruguay. Their fried salmon starter is one of my all-time favorites. They serve amazing soups in the winter, malfatti worth of an Italian chef, and their fish specials always surprise me, better with the sweet&sour orange sauce and garlic puree…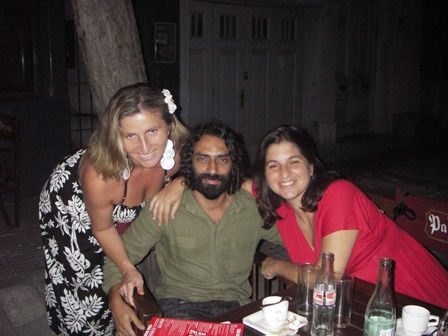 3. That famous sushi place across the street from the McDonald´s in Juneau, Alaska. Their hot sushi rolls could drive a man (and this woman) insane. Alaskan salmon has to be number one, though the smoked salmon in Finland was really an experience.
The place is called Kenny´s Wok &Teryaki.
4. The Armenian restaurant SARKIS in Buenos Aires, Argentina.  The great thing about this unpretentious restaurant is that it serves great Armenian food, great Greek food, and great Arabian food. They make hummus like my mum´s and sarma like my grandma´s, plus I get the extra thrill of their delicious falafel. Put a bit of everything on a pita bread, and then you tell me… Don´t forget to try the desserts.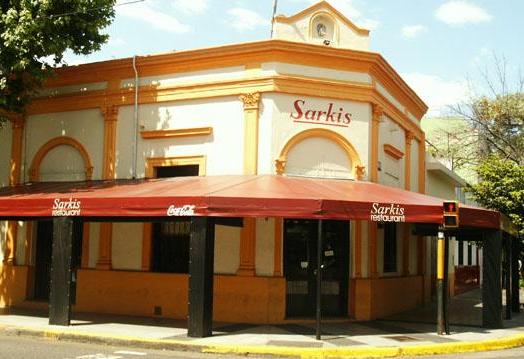 5. Casa Gallega, Madrid, Spain. If in Madrid, you have to try the BEST seafood and fish from the Northern coast of the country (Galicia). Yes, it was overpriced (100 Euro per person), but I would do it again. The fried shrimp and the wine alone were worth every penny. I had a romantic dinner there, and I think I fell in love. Just perfect.