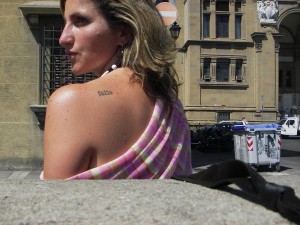 It was very simple, really. My friend Sandy, with whom I made a number of    failed arrangements to meet in Siena told me that I had to see Firenze from  the Duomo.
Sometimes a perspective like that is all it takes to fall head over heels with a  place. The line to go up the Duomo was manageable; nothing like you would encounter before the Sixtine Chapel or the Uffizi Gallery. For a few Euro, any casual traveler could see Firenze from above.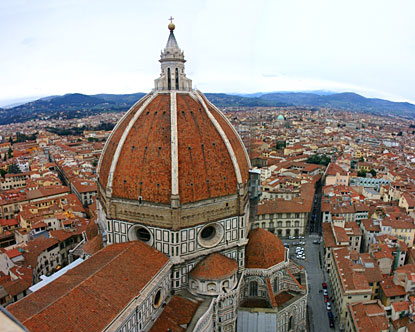 What a spectacle this was, the perfect orange rooftops of the impeccably restored ancient buildings gave the cityscape a fairy-tale quality. Such order and perfection couldn´t be real. This looked much more like a scale model of a perfect city on an architect´s table than a real city.
I loved everything about Florence. I loved the Piazzas and the shopping areas, the walks by the river, the magnificent gardens, the museums and the art all around us, the food, the people: everything. In the way of shopping, it was not as expensive as Venice, and yet much more sophisticated than Naples. I got some delicious Italian shoes and purses at summer sale prices and some unique handcrafted gifts. Florence is full of artists; the city just breathes art.
I just love strolling around Florence and getting lost among its narrow pedestrian streets. Here is a place where there is always something to discover, and I am nowhere near done discovering.
Fortunately, there are affordable package holidays available, even for Firenze…