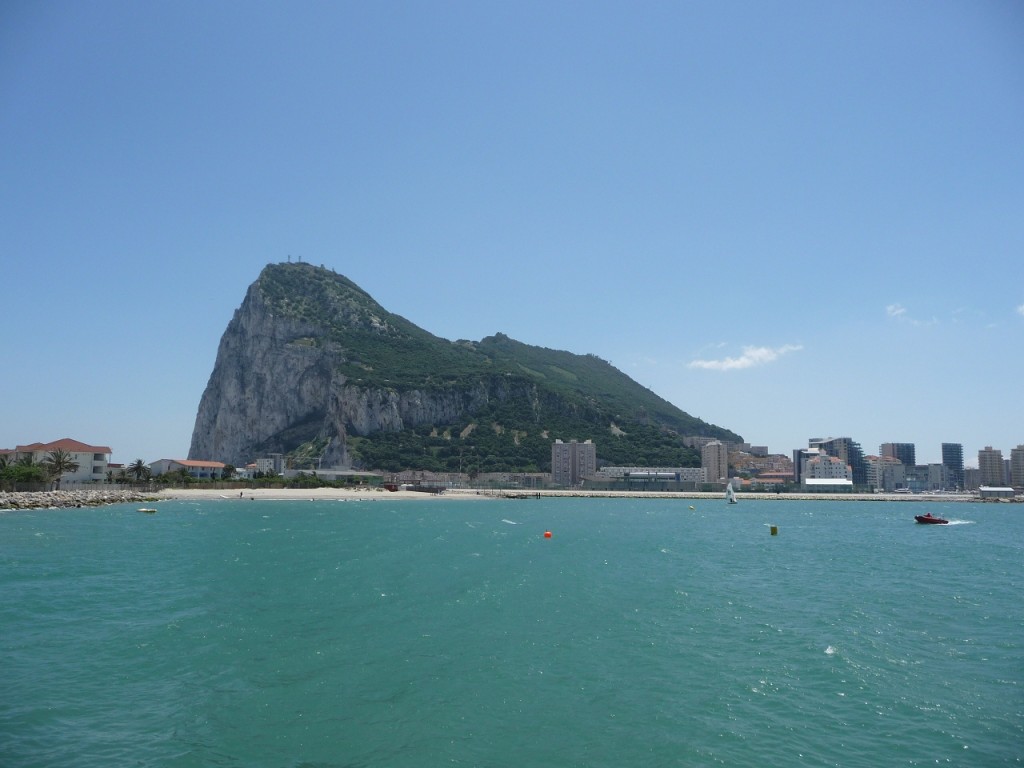 As things are, I am probably the only person I know who has been to both Gibraltar and the Falkland islands. These two special places have one interesting thing in common: they are much contested UK territories outside of the UK, people are bilingual Spanish-English in both of them, and they seem to have a strong national sentiment, which I suspect relates more to being Gibraltarian or Falklandian, rather than to being British.
I came to Gibraltar already 13 years ago today, looking for locations for a film I had been writing for my beloved friend, Spanish actress Angela Molina. As things turned out, I never made that film, but my visits with Angela and her beautiful family in Madrid and my little Gibraltar séjour were well worth my trouble.
Before coming to Gibraltar, I had come in contact with CLIVE FINLAYSON, director of the Gibraltar Museum and, I would soon find out, a charming, fascinating man.
My film was to be set in Gibraltar because of two historical occurrences, Neanderthals in Gibraltar and soem obscure sabotage attempts by the Argentinean military, using political prisoners as suicidal diver-bombers during the Falklands war. The latter had supposedly undergone some brain re-programming process, and were under thought-control, not performing the attacks (which ultimately failed) of their own free will. The plot was about a girl who uncovered her real father´s dramatic past as one of the suicide bombers, while researching about Neanderthals in Gibraltar.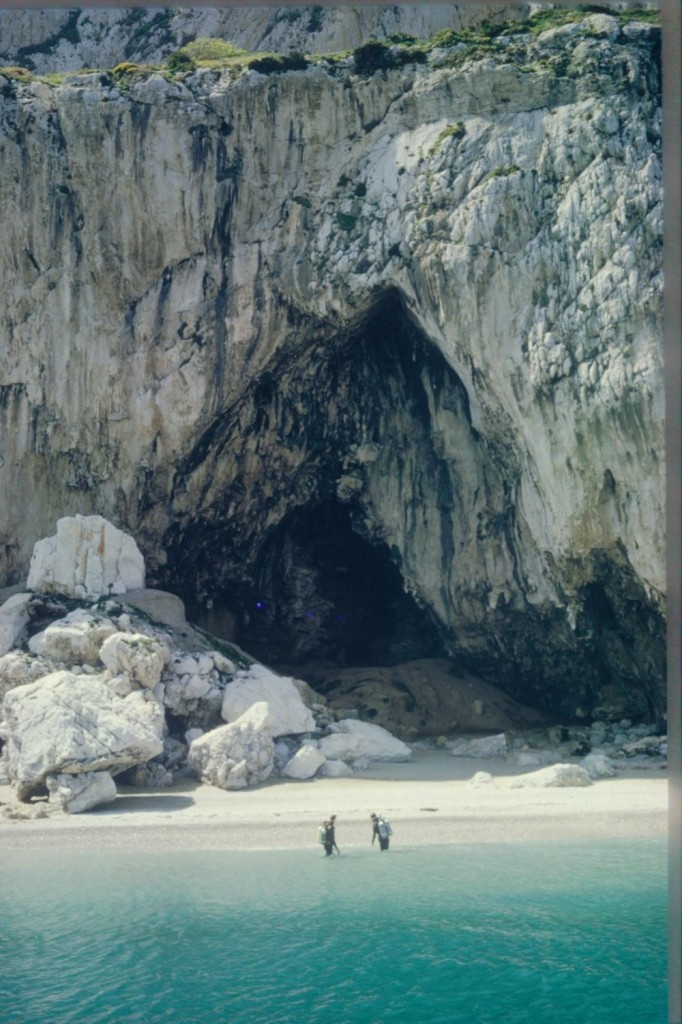 As for the war event, there wasn´t much to be researched in present day Gibraltar, at least not much that anyone was willing to talk about, but I found the history of Neanderthals in Gibraltar fascinating, not to mention that the main Neanderthal site, namely, GORHAM´s CAVE, was one of the most beautiful places I had ever seen.
I stayed at a hotel owned by Danes, who would talk Danish to each other in front of me, most likely about me, just to annoy me, making jokes like Corean manicurists in a Seinfeld episode. I didn´t much take to the two young, rude, Danes.
On the other hand, I received the most fabulous welcome from Clive and his smart and delightful wife Geraldine, who introduced me to the Governor of Gibraltar at a lovely party they were kind enough to invite me to.
Gibraltar Neanderthals lived long after Neanderthals were extinct everywhere else in the world, and research about them has indicated that they were much more sophisticated and advanced than scientists initially believed. A visit to the Gibraltar Museum and Gorham´s Cave will provide a fascinating experience for anyone remotely interested in history, natural beauty and ultimately, humanity.
Another fascinating tour I did, thanks to Clive again, was that of the tunnels inside of the Gibraltar rock, and I also remember what a special moment it was to see the tip of Africa across the water from a panoramic point near a beautiful mosque that captured my fancy so much, that I wrote a poem about it.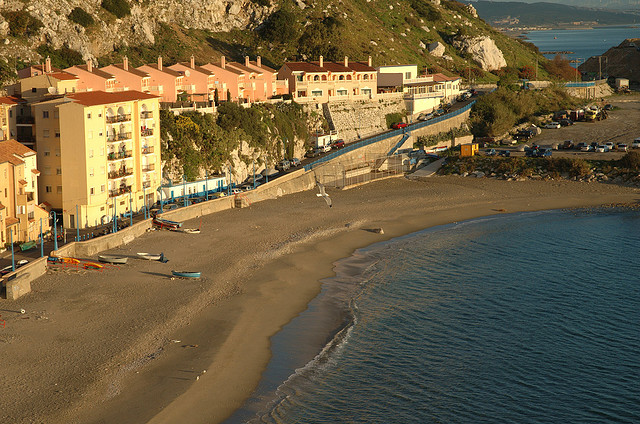 It´s been so long, memories probably get too blurry, but what I can say is that, even when it may not fit the category of affordable holidays, what with the exchange rate for British pounds and all, Gibraltar is one of those little places you will fall in love with. It has all the style and comfort of the UK, mixed with the warmth and joie de vivre of Southern Spain. Gibraltarians are half-Andalusians, and this is one thing you mustn´t forget. Most of them speak Spanish to each other at home  and in non-work environments, and there are even some words in the local version of English that are purely Gibraltarian, a mix of the queen´s English and the Andalusian turns of Castilian Spanish.
I remember seeing women in Andalusian-style, Arabic-heritage clothes crying out to each other from one end to the other of a street, in an accent that one might have heard on the streets of Seville, full of typical exclamations such as "Venga" and "Salero" and "mi niña," etc. The very British garden cocktail party I attended, complete with Oscar Wilde´s cucumber sandwiches, combined with the image of this woman on the street make up the perfect picture of how I see Gibraltar in my mind, after the week I spent there.
This is, no doubt, one of the most fabulous places I have ever been. Back then, I had to take a plane to Malaga and then a very expensive cab to get there. Fortunately, if you are visiting today, you can get direct flights from Spain now, as well as from the UK.