When I hear about people like Paul Auster spending Summer in the South of France housesitting in a beautiful villa, my mouth simply waters. How are all these artists landing these fabulous gigs? In the era of the Internet and social media, apparently, there are many different ways to save big time on traveling, including house sitting, and even volunteering at organic farms!
The question is: who is still using hotels? There are many different answers to that, but, one of them is for sure that most of the people who are using hotels are getting highly competitive rates on both hotels and flights through online deals. For example, it is possible to save money using makemytrip and other similar services. Particularly when traveling during high season, special deals and coupons are a must, if you don´t want to spend too much of your travel budget on airfare and accommodation.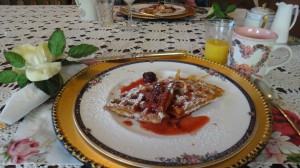 During my recent stay in Seattle, I did spend some time at the gorgeous Alexis Hotel, which reminded me of why hotels can be good, but I also spent one night at the most adorable B&B, complete with a charming flower garden and the best homemade breakfast ever. I have also tried out couchsurfing in Finland, with some marvelous results, and I have had some memorable experiences with airbnb as well, also in Seattle.
However, I have never gone housesitting or volunteering on a organic farm. So, I decided to explore a couple of lesser known possibilities:
 Housesitting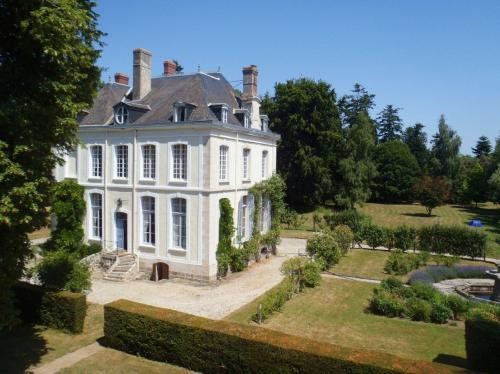 Mindmyhouse is the prime community for willing housesitters to meet home owners. Most people are looking for someone to take care of their gardens and pets while away on vacation. But, when they live in the South of France or a Greek island, that doesn´t sound like a bad deal at all. There is a 20-dollar fee for housesitters to sign up, but, if you want to take care of a nice garden while writing your novel, or something of the sort, it looks like a bargain to me. The site currently shows 333 results worldwide, so, it looks like it´s very active, and, if your dates and locations are sort of flexible, you can surely find some cool place to spend a month this Summer. In fact, I found this Normandy Chateau gig that didn´t sound bad at all…
Working on Organic Farms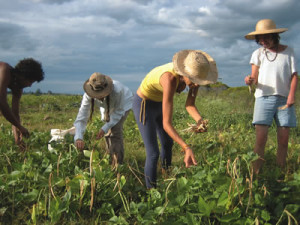 Wwoofinternational.org currently lists 1644 organic farms looking for volunteers only in the US. The deal is that you work part-time on the farms in exchange for food and accommodation. For people who spend a long time in front of a computer screen, working outdoors can seem like a vacation. In any case, it sure does to me.     The required work may include, according to the site: sowing seed, making compost, gardening, planting, cutting wood, weeding, harvesting, packing, milking, feeding, fencing, making mud-bricks, wine making, cheese making, and bread making.
Transitionsabroad.com offers listings of both volunteer and paying work on farms worldwide, as well as other opportunities such as au pair jobs and internships.
Naturally, couchsurfing has one obvious advantage over these two options, namely, you get the whole day for yourself, and you don´t have to do any work. On the other hand, housesitters get more privacy, and this option often allows couples to travel together, whereas couchsurfing as a couple is generally not very practical.