Barcelona didn´t use to be a place I was specially fond of. Over the years I have spent a day or two there, sporadically, without really digging into its essence. Barcelona always seemed to me to be too touristy, and less manageable, when I compared it to my lovely Valencia, a city I lived in for a year, where I could either jog or bike to University along the beautiful drained river-bed of the Turia, and where nothing was beyond walking distance, from the beautiful beach to the busy pub area of Carmen in the Old City.
But, of course, like it happened to Woody Allen, who once thought he would only make movies in New York, Barcelona succeeded in making me change my mind. From the beautiful, vibrant promenade of the Ramblas; about ten minutes away from the busiest cruise ship port in Europe, to Gaudí´s magnificent buildings, gardens and cathedrals, there is nothing not to like in the modern, avant-garde capital of Catalonian country.
As in many Mediterranean cities, good art and good food & drink are everywhere in Barcelona. From the Miró and Picasso museums, arguably the two single most influential European painters of the XXth century, to the still unfinished, larger-than-life Sagrada Familia cathedral, the gorgeous restaurants and pubs serving the best "tapas" in the world, and the fashionable shopping districts at Passeig de Gracia, Barcelona has something for everyone.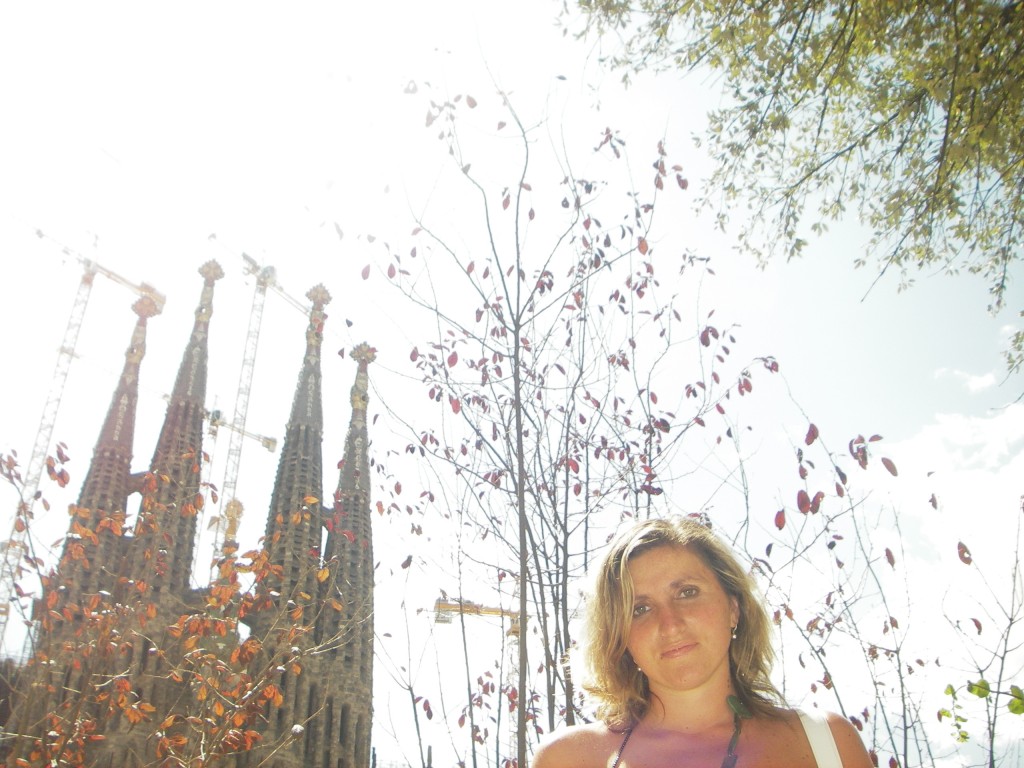 One thing you can´t miss is a visit to the Sagrada Familia. The unique cathedral is modern, baroque, or rather Gaudí-esque to make it justice. It is still under construction, not because of its intricate structure and design, but because of Gaudí´s peculiar legacy: he established that the cathedral was to be built with donations from the people of the city, in a way that excludes any major support from institutions, etc. This instills the whole project with a special value, that of something that was made for the people by the people themselves, something rather unusual in this kind of titanic endeavour.
Gaudí can be found everywhere in Barcelona, not only at Sagrada Familia. His buildings and houses pervade the cityscape, and you are bound to find them just strolling around any of its large avenues or narrow gothic streets. Some of the most beautiful ones are Casa Batlló and La Pedrera, which, if you are inclined to queue for a little time, you can go inside to discover the fantastic mixture of fairy-tale and horror story that constitutes the world of the Catalan artist.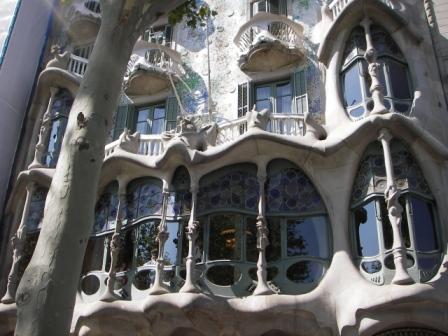 Last Spring, when I came from Valencia to Barcelona, I was a bit turned off by the colder weather, when I went to see a concert of one of my friends at the beach, and to see bands like my beloved Smashing Pumpkins at the PRIMAVERA SOUND Festival at Parc del Forum, a fantastic seaside arena, complete with several stages and food courts. In spite of the cold of the falling night, I could see how gorgeous those sunset concerts must be in the summer, on the beautiful Mediterranean shores.
Enjoying my friend Tito Losavio's music (Electrofree-k) at Marbella beach
There are several beaches in Barcelona accessible by the excellent subway service, and they are all sandy and beautiful. But, if you have a little more time, you might wanna take a drive towards the Costa Brava, to see the landscapes, and seascapes that inspired Dalí, Spain´s most flamboyant and presuptuous genius, but ultimately a great artist who lived his own life as a work of art in itself.
If you are into ethnic food, you might also wanna stroll down the neighboourhood of EL RAVAL, largely inhabited by immigrants, where you can sample delicacies from the five corners of the world, from Chinese to Pakistani, and from Turkish to Thai. I once heard that a sociological study established that this is one of the places where you can hear the biggest number of foreign languages being spoken in one single spot.
Once you get a chance to do some of the things I suggested, or you go to Parc Guell for a stroll among Gaudí sculptures and mosaics, or get a glimpse of the city from the imposing hill-side Miró Foundation, you will understand why Woody Allen decided to shoot his last film here. Barcelona is a city of contrasts and beauty, of immigration and avant-garde art exhibitions. Whatever is happening in the world, it will happen here first, that´s how modern and trend-setting the city has become over the years, since the advent of democracy after Franco´s death. Whatever your taste is in food, art, drink or architecture, Barcelona is fit to satisfy all of your desires.
Links:
Here is a note I wrote in Spanish about Woody Allen's film
Vicky Cristina Barcelona and the city.