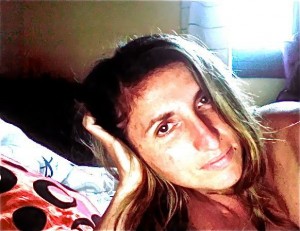 The Wander Life was created by Verónica Pamoukaghlian, a Uruguayan writer and filmmaker of Armenian descent.
It has recently been endorsed by writer and film critic
Roger Ebert
: "Sometimes on the web a voice speaks out that deserves to be heard."
Content originating in The Wander Life has been featured on THE NEY YORK TIMES, 
USA TODAY
and
THE CHICAGO SUN-TIMES
. Selected among Top Ten travel blogs of the year 2010.
Verónica´s film RAUL about a 75 year old Uruguayan Decathlete who competes in the world championship in Finland is about to be premiered in the US. The film has a
Facebook page
and a
website
.
She is also a poet and a film producer, strange combination, but those are the things she does best: write and produce.

Her latest project is a short film by Berlin-based director Carlos Morelli, called MONSTRUO, which received a funding award from the Uruguayan Film Institute. The film was produced by NEKTAR FILMS,  and LA OFI CINE, and it is just beginning its Festival run in June 2012.
You can read her ACTION POEMS (political poems), MUSIC & MUSICIANS, LOVE POEMS and what not on her
Facebook Poetry page.
You may also read her
Brainblogger.com
articles, where she is a regular contributor.
You can also buy her English poetry book here.

Contributing photographers: Guido Adler, Paola Nande, Mauricio Pizard, Susana Andrade, Nancy Morrison, Gonzalo Viera Azpiroz
THE WANDER LIFE
info@thewanderlife.com
Montevideo, Uruguay
Disclaimer: The Wander life may generate income and accept paid ads on the blog.