The East will always remain a mystery to those who have never experienced it. In this respect, Hong Kong presents a unique blend of East and West, that may provide a good starting point for exploring some of the most intriguing regions in the world.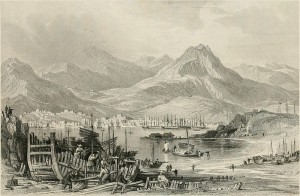 THE PAST
It is hard to understand Hong Kong without knowing a little bit about its history. No more than a cluster of fishing villages  before British colonization, After the 1842 Opium War with China, the Ching Dynasty was forced to cede the rule of Hong Kong to Britain. The last lease of all Hong Kong territories, including 235 islands, was signed in 1898, for 99 years.
The strategic position of its magnificent harbor, alongside the endeavoring efforts of its people made Hong Kong develop fast as an industrial center.
In 1997, when the lease expired, because Hong Kong was a thriving capitalist enclave, and its inhabitants did not desire the imposition of Communist rule, and this wouldn´t have been profitable for its economy, the 'One Country, Two Systems' principle was put in place. Hong Kong  thus became a Special Administrative Region of the People's Republic of China. This allowed Hong Kong to become part of China while retaining a high level of autonomy, including retaining its capitalist system.  Under the new system, Hong Kong continued to attract tourists with its stunning landscapes and famous skyline, and it became a leading financial center.
TRAVELING TO HONG KONG
The main entry gate is Hong Kong International Airport, aka Chek Lap Kok , which has been selected by Skytrax as "World's Best Airport" several times. Direct flights to Hong Kong are available from major cities in Oceania, Asia, Europe and North America.
Cathay Pacific offers a direct flight from New York, one of the longest non-stop flights in the world. You can reserve your Hong Kong flights with Dial a flight, which offers competitive prices with no hidden fees and a wide variety of direct and connection flights.
The best times of the year to visit are from October to December, if you´re looking for warm and sunny weather. From January to March, Hong Kong weather is cooler with less humidity (which can be intense during Spring and especially summer). Winters are mild (9°C to 24°C) and summers are rather manageable  (26°C to 33°C).
If you are looking for a hotel, my best recommendation is to check out Tripadvisor ratings; people experience hotels in different ways, but truly GREAT hotels tend to get consistent raving reviews there. In terms of price-quality ratio, the Hotel ICON and Langham Palace are right up there.
TOP ATTRACTIONS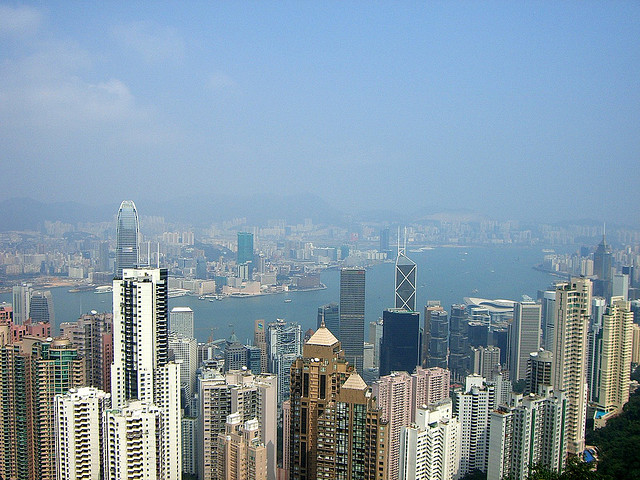 Skyline
In 2010, CNN ranked the Hong Kong Skyline as the most spectacular in the world, right above New York. With the imposing Victoria Peak in the background, a variety of truly iconic skyscrapers and stunning views from different points for day and night, Hong Kong´s skyline remains the top-rated attraction in the region.
If you´re looking for the best spot to observe the Hong Kong skyline, you should try the TST Promenade and Avenue of Stars, great for mornings and night-time. You can also get spectacular views from Aqua Bar and other high floor bars in Kowloon.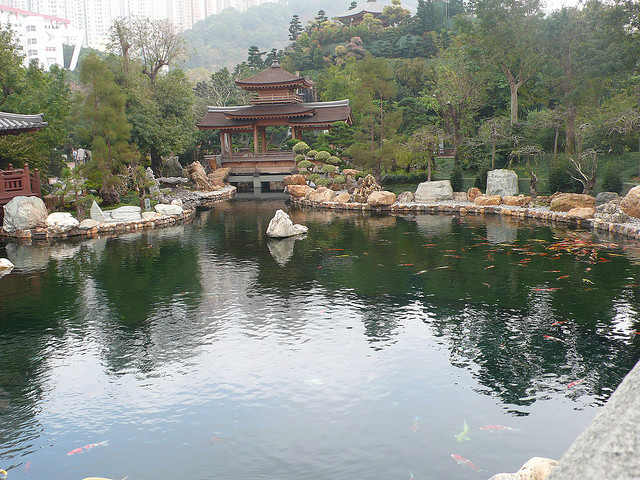 The second best-rated attraction in Hong Kong,  this 3.5 hectacre park is a replica of a famous Garden from the Shanxi Province. Rich in hillocks and rocks, water features and highly ornamental trees, the garden is a solace after walking around the bustling city just outside its walls. Bridges, galleries, beautiful fountains and a relaxing tea house will provide a perfect afternoon escapade. If you want to visit for lunch, you can sample some of the healthy delights at the garden´s Vegetarian restaurant.
Admission is free, and you shouldn´t miss Chi Lin Nunnery, which is located just by the side of the gardens.
 Hiking in Hong Kong
 The Dragon's back trail has been hailed as the best trail in the world within city limits. Lasting 3 hours for the average hiker, there are buses and MTR to get to the starting point. The beginning is a bit steep, but the rest is rather comfortable, although still uphill until reaching the top. The views from the top of Dragon´s back are stunning on both sides. The way down to complete the trail is much faster. If you are looking to exercise and enjoy beautiful nature, this is the place to be, to fill your lungs in the middle of a busy Hong Kong day.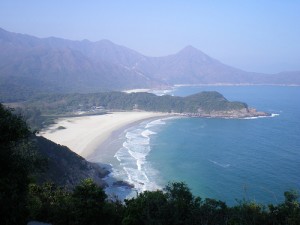 Best Hong Kong beach
Sai Kung is a tiny fishing village offering views of rather picturesque boats, scenic mountains and beautiful beaches. The promenade offers a varied choice of seafood restaurants and bars, for a nice day away from the madding crowds of the fast-paced metropolis.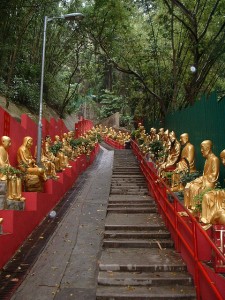 10000 BUDDHAS
Reaching this temple will require a steep climb (over 400 steps), but the 12,000 Buddhas placed all over the temple will make it well worth it. There is a restaurant on top, but it´s advisable to bring a bottle of water for the hike.
The walls are lined with exquisite miniature Buddhas from floor to ceiling, and there are also some large-scale Buddhas to observe. The central pagoda features a large size Buddha with multiple limbs, where you can take wonderful photos with a stunning view from the top. There is also a burial chamber, a delightful fountain and more stunning views of the city below all around.
Featured image by ROSS HONG KONG