It is always a good idea to do a little bit of homework before planning a trip to London. It is a wonderful holiday destination, but you need to be aware of a few practicalities that will save you some unnecessary trouble. Here are a few important things you need to know when planning a holiday in London:
Arriving in the City
London's black cab has its traditional charms. Travelling in a black cab is certainly one of the coolest things to do in London, but it is expensive. From Heathrow Airport to the City, this cab costs around £55–£65, and the fare increases if you are travelling from Gatwick or Stansted airports. If you have too much luggage to carry, then you would do best to book these cabs in advance.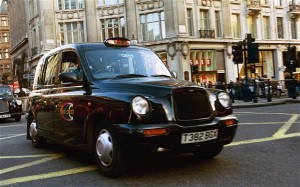 London Transport
The London Underground is the fastest option to travel within the city. You can buy an Oyster Card for tubes, which you can also use on London buses. Both London tubes and buses are ideal means to explore the city. They are fast and affordable and can save you a lot of time during your sightseeing trip.
London Accommodation
Tourists coming to London often search for cheap and comfortable accommodation. Although central London hotels tend to be on the pricey side, the area is also home to many charming bed & breakfasts and affordable options. Many central London accommodations offer full English or continental breakfasts, which are generally included in standard room prices. This is a top tourist destination with high demand, and it is advisable to book hotels at least one month in advance to get the best deals.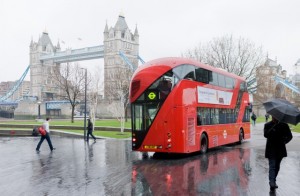 Weather
London has a reputation for having a wet climate year-round. It rains frequently here, and one  can seldom predict weather conditions. Summer is the best time to visit London. Between March and May, there is a good chance of experiencing fine Springtime weather in the city. However, certain tourist attractions remain closed until Easter Weekend. High season is in the Summer, from June through September. This is the best time to explore the city's numerous gardens, and take long panoramic walks during the evening.
Etiquette
When out at a London restaurant, you should make sure you place your napkin on your lap and not tuck it under your chin. In London, as opposed to the USA, you do not put your knife down and eat with your fork. In the capital and throughout all of England, meals are a two-handed affair. Londoners are extremely polite and punctual. So, make sure you arrive on time, even in the case of dinner parties and other informal meetings. People in London rarely chat with strangers when travelling in tubes.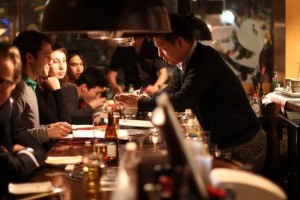 Food
The city of London boasts a wide range of world cuisines, which you can easily sample at local restaurants. With a history as a metropolis with many colonies, London has attracted many immigrants who have brought with them their delicious cuisines, notably Indian and Middle Eastern ones. Also popular are Chinese, Spanish, Italian, French, and Japanese specialties. And of course, you´ll get the best fish´n´chips in the world.
London offers many old-world thrills, but it is important to learn a few unwritten rules to make your visit much more enjoyable.
Check out author Abhinav Jain's blog Bestlondonguides